The Austin Beer Garden Brewing Co. joins over 1300 craft breweries across the country to brew #ResilienceIPA. 100% of sales of the beer will go to the Sierra Nevada Camp Fire Relief Fund to support those impacted by the Camp Fire.
The effort is being organized by Sierra Nevada Brewing Co. The craft brewing pioneers have enlisted the country's malt, hop, and yeast suppliers to donate raw ingredients and have put out an open call to the craft brewing industry to brew the same India Pale Ale recipe.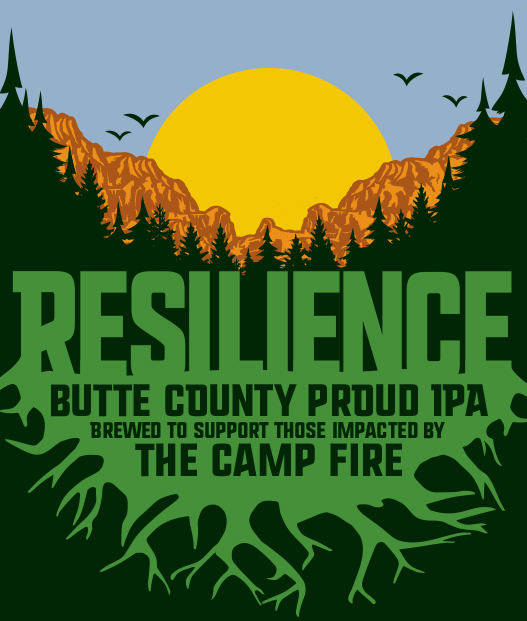 Over 1300 craft breweries and counting will be participating in this ambitious project to aid in relief and recovery for the people of Butte County. The ABGB is brewing Resilience IPA under the banner of the Hell Yes Project, the brewpub's community outreach program, and plans to have the IPA on tap December 28th.
The Camp Fire was the deadliest and most destructive wildfire in California history to date. The fire started on November 8, 2018, in Butte County, in Northern California. The fire caused at least 86 civilian fatalities, injured 12 civilians and five firefighters, covered an area of about 153,336 acres, and destroyed 18,804 structures – [Wiki].
"Sierra Nevada is one of the original craft breweries in the United States. They led the craft beer revolution and they continue to lead our industry in quality, sustainability, and activism. This beautiful idea is an example of not only their social conscious, but also their ability to lead and to make change. It is an honor to be included in their effort," said Amos Lowe owner/brewer of The ABGB.