Beer + Pizza + Party = Bikes for Kids!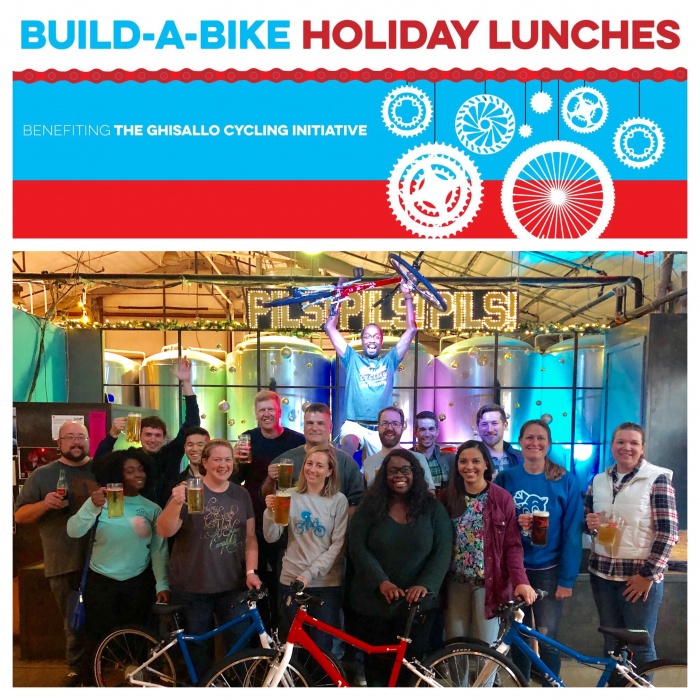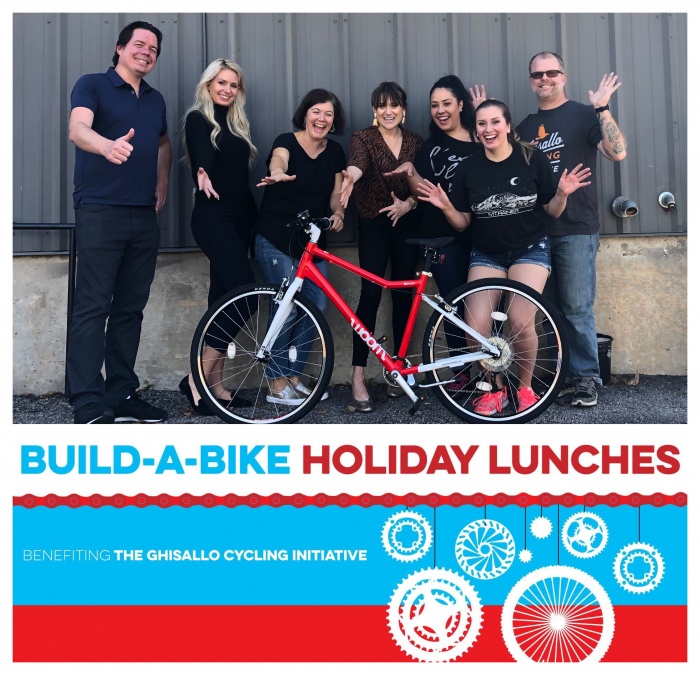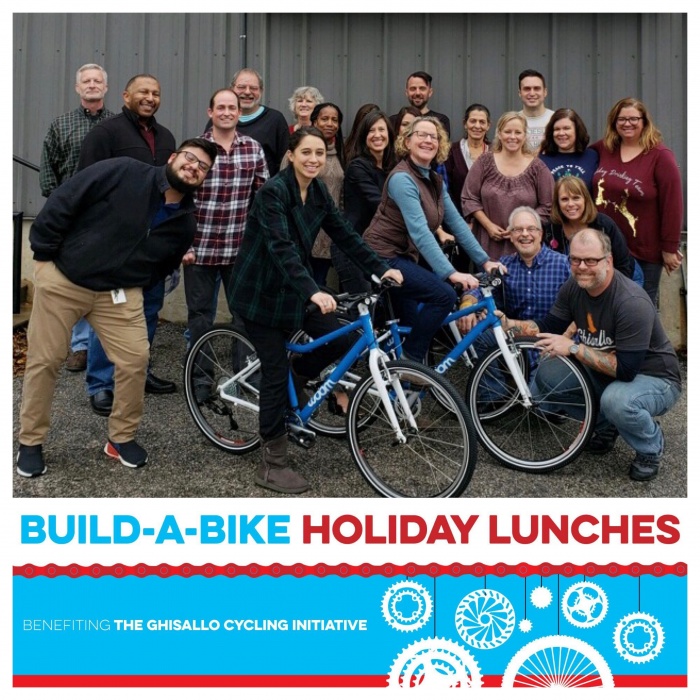 It was a winning formula for a great holiday lunch idea and it earned the Ghisallo Cycling Initiative 87 new bikes to use for their innovative programs to help local-area kids have the opportunity to learn to ride their bike to the park, the pool, their friend's house, and school.
Since 2013, Ghisallo has served more than 19,000 individual kids through its after-school and summer Bike Club programs, as well as over 11,000 in its Bicycle Skills Challenge program, which incorporates riding and safety skills during school P.E. classes. Ghisallo has been lauded by community leaders for its unique programs and community engagement; in 2017, Ghisallo was recognized as Glimmer Austin's Angel in the Community and as a City of Austin Department of Sustainability Net-Zero Hero.
The Build A Bike Holiday Lunches, in their fourth year here at The ABGB, are one of our favorite holiday events. We love having Founder Christopher Stanton here, along with his team of Noni Jarnigan and Girmawi James, to help folks have a good time building the bikes and become a part of our Hell Yes Project. It's been amazing thing that so many companies have made it their own tradition to come back year after year and build bikes.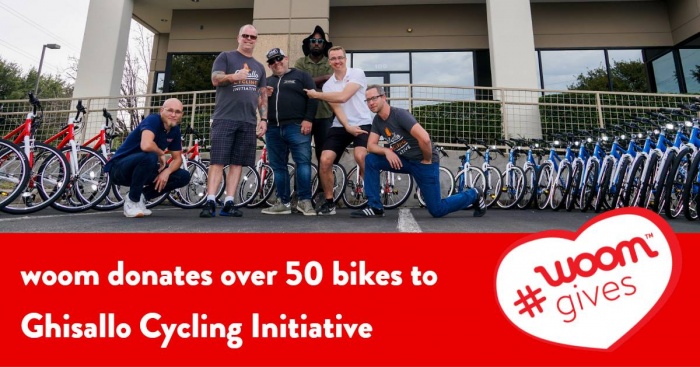 And it was really amazing to have woom bikes USA come aboard this year.  They donated a woom 1, woom 2, or woom 3 for every build scheduled, and matched each scheduled bike build with a $150-$200 in-kind donation.  In total, woom donated 50 upcycled bikes and supported our lunch crews to build 37 woom 4, woom 5, and woom 6 bikes. That's 87 new bikes going to help Ghisallo's mission. Thank you, and "Hell Yes!" to them for their support!
And a big "Hell Yes!" to an even bigger year in 2019!
More info on Ghisallo's innovative programs, via Ghisallo Cycling Initiative:
The Bike Club program focuses on exploration, navigation, and transportation, provides the opportunity for youth to explore and connect with their communities, to learn to navigate and access the city, and to use their bikes for transportation to the park, the pool, their friend's house, and school. With this program, Ghisallo works with underserved 3rd-8th graders primarily at Title 1 schools, and since 2013, they have served more than 18,000 youth participants via Bike Clubs and our Earn-A-Bike programs at over 30 sites across Austin!
Bike Start is a learn to ride program. Being able to ride a bike is a life skill that doesn't just provide physical and mental health benefits, but also enables self-directed transportation. Ghisallo has discovered that a surprisingly high number of 3rd, 4th, and 5th graders do not know how to ride a bike. With the new bikes you help us build, we'll be able to support Ghisallo in expanding this programing to more children in underserved areas of Austin. At full scale, Bike Start would be the only high-volume learn-to-ride program of its kind in Austin.
The Bicycle Skills Challenge program been provided to more than 11,000 youth participants since 2013. These programs develop foundational skills in a large segment of the school population (high-volume, all 3rd – 5th grade students), increasing safety and riding skills proficiency as well as driving interest and demand for cycling and follow-on programs like Bike Clubs.