On November 7th, we hosted the second annual benefit for The Volunteer Healthcare Clinic. "Tuned to Heath" featured live music from School of Rock Austin, Bidi Bidi Banda and Bob Schneider! It was an amazing night of music, great food, and delicious beer.
Tuned to Health raised over $34,000 dollars for VHC Medical Programs and Services!! Funds raised will help uninsured children and adults with access to much needed health care services right here in the Central Texas area.
A very special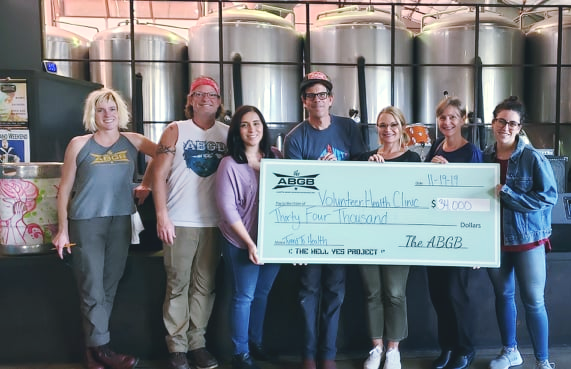 thank you to Bob Schneider, Bidi Bidi Banda and School of Rock Austin for making this year's event such a huge success!
And, a HUGE HELL YES to this year's sponsors who helped make it possible: athenahealth Baylor Scott & White Health Austin Regional Clinic: ARC , Sagis DX, Dochen Realtors, CAPA – Capital Area Pharmacy Association , Southwest Dermatology & Vein, Central Texas Pediatric Orthopedics, ScaleFactor, Texas Systems Group, Dr. Elliot Trester and Barbara Wilson, Clinical Pathology Laboratories, Lora Ann and Steve Gerson, Drs. Joe & June Spann and Dr. David Gordon.