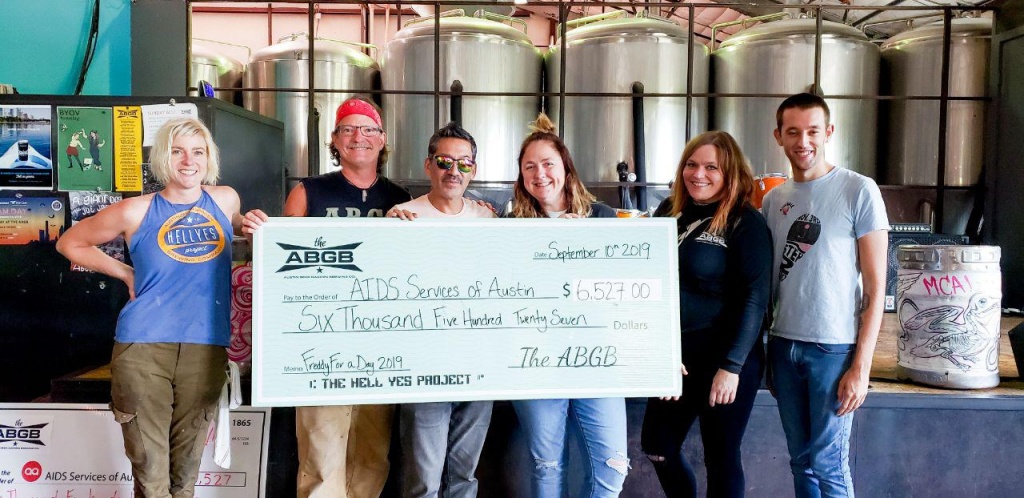 Freddie For a Day is one of our favorite events of the whole year and this year y'all brought it! With the help of this amazing community, we were able to raise $6527 for our friends at AIDS Services of Austin! That is $1500 more than last year's event which officially makes 2019's event the best to date! With 5 years down, it just keeps getting better. Thank you, Austin!
Freddie For a Day is an annual international event began in 2010 to memorialize the generous spirit of Freddie Mercury all while raising money for HIV and AIDS awareness and treatment. Mercury, the lead vocalist for the band Queen, passed away in 1991 due to complications from AIDS. Now we celebrate his legacy with a night of heart-racing fun, classic music, and giving back.
AIDS Services of Austin hosts Freddie For A Day Austin at The ABGB. The world-famous Queen cover band, Magnifico, rocks the house and an audience full of Freddie look-alikes get loose as they remember one of the greatest bands of all time.
Learn more about AIDS Services of Austin
Want to do fun stuff together? Learn why we say "Beer Makes it Better" by checking out The Hell Yes Project Facebook group!