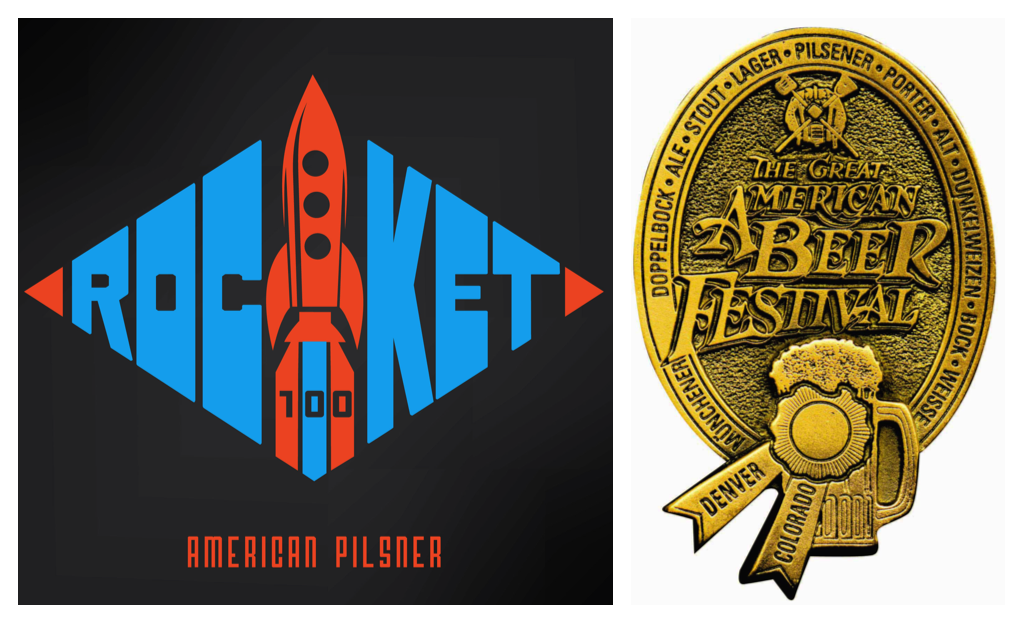 In September, Rocket 100 won a gold medal at the 2015 Great American Beer Festival® (GABF) competition in the American-Style or International-Style Pilsener beer-style category. The Austin Beer Garden Brewing Co. (The ABGB) bested 50 other entries in the category from breweries around the United States.
On Friday November 13th, the beer voted the best American pilsner "relaunches" with a return to the tap wall at The ABGB.
Brewed by Amos Lowe and Brian "Swifty" Peters, Rocket 100 is the brewers' interpretation of a turn-of-the-20th century beer of German immigrants,  who longing for the beer of their homeland, brewed with new indigenous ingredients here in America. Originally brewed to celebrate the brewpub's 100th batch, it quickly became one of the breweries best-selling beers.
Rocket 100 starts pouring at 11:30AM for lunch. Happy Hour starts at 3PM. Rosie and The Ramblers play the honky tonk happy hour at 6:30PM and Ricky Broussard's Two Hoots and a Holler will bring out the dancers starting at 9PM for a full day and evening of good times.
See you here.
LINKS:
https://theabgb.com/event/rocket-100-relaunch-day/
https://www.facebook.com/events/1015636195141232/
Rocket 100 – American Pilsner
12.5 OG
29 IBU
5.25% ABV