The 2019 Rabble Rouser, a benefit concert and fundraiser for The Texas Observer, welcomed local favorite bands Shinyribs and TC Superstar to its stage for amazing night of music on February 26th!
The Texas Observer is an Austin-based nonprofit news organization known for fearless investigative reporting, narrative storytelling, and sophisticated cultural criticism about all things Texan.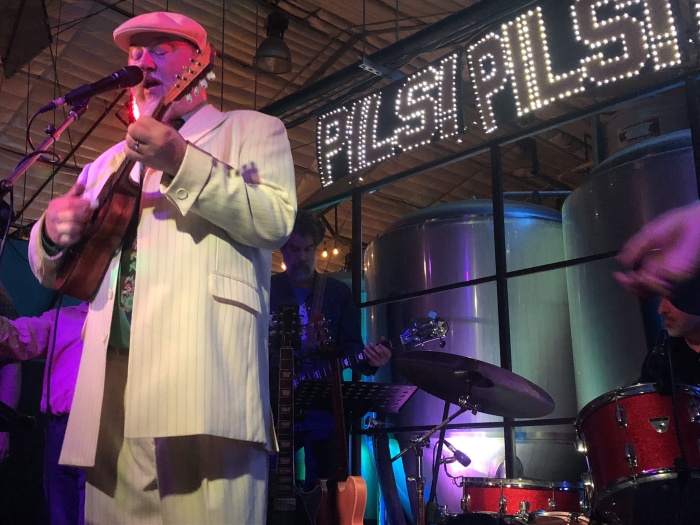 Shinyribs was back again to headline the 2019 event. The brainchild of Kevin Russell, the band spun out their "river of country-soul, swamp-funk, and tickle." TC Superstar opened the evening and got folks moving with its breakout Synthpop sounds. 
"This event is always a total blast," said Observer publisher Mike Kanin. "Best part is that the money we raise will allow us to do even more of the deep-dive, investigative work that we're known for–and that is in such short supply these days. We're grateful to the ABGB, Shinyribs, and TC Superstar for helping to make it all happen."
Founded in 1954, the Observer covers issues that are often ignored or underreported by other media, striving to expose injustice and to produce the kind of impact journalism that changes people's lives for the better. Its arts and culture coverage recognizes the diversity and talent of Texas' creative community.
Thanks everyone for the amazing support. Until next time!