https://www.facebook.com/events/853448656146289/
7pm – Doors Open
7:30 – 8:30pm – EggMen
8:30 – 9pm – VHC presentation
9pm – 10:30pm – Los TexManiacs featuring Augie Meyers
Enjoy Great Music for A Great Cause!
Join us for a fun-filled evening at The ABGB listening to great music by our headliner, Los TexManiacs featuring Augie Myers of Texas Tornados fame. The Eggmen will kick off our 'Tuned to Health' musical event. Grammy award winners Los TexManiacs, plus the legacy artist Augie Meyers add a little TexMex flavor! The Texas Music legends will be performing all their hits along with a good dose of Rock 'n Roll – country favorites spiced with a TexMex twist! Max Baca and Los TexManiacs are the Past, Present and Future of Conjunto Music. Conjunto music may be a familiar sound to residents of Texas, but its world wide appeal can be surprising. Combine a hefty helping of Tex Mex, conjunto, simmer with several parts Texas rock and a daring dash of well-cured blues, and R&B riffs, and you've cooked up the tasty Grammy winning Los TexManiacs groove. The Eggmen are the quintessential Beatles tribute band, filled with heart, faithful interpretations and energetic shows with raw vitality. The Beatles come alive in Texas every time the mighty Eggmen take the stage.
All ticket sales and a percentage of the beer sales are being generously donated to the Volunteer Healthcare Clinic by The ABGB. There will also be terrific raffle items available so be sure to get your raffle tickets at the event. In addition to a great evening of music, food & drink, you will be supporting a great cause and a great Clinic.
The Volunteer Healthcare Clinic (VHC), is the oldest charitable clinic in Austin and has been providing quality medical services – and peace of mind – to uninsured Austinites since 1966.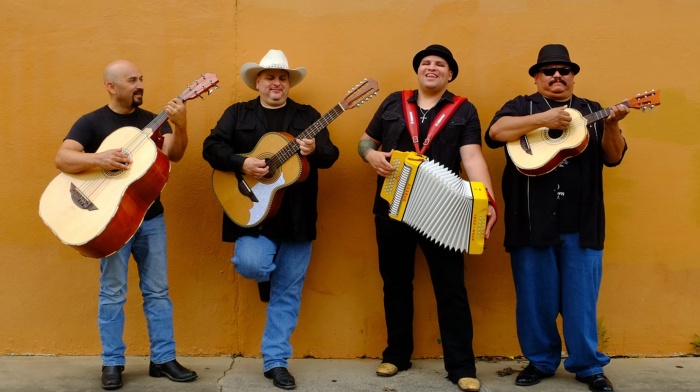 We have two awesome bands lined up – The EggMen and Los Texmaniacs featuring Augie Meyers of Texas Tornados fame. All of the tickets sales and 10% of the beer sales have been generously donated to VHC by The ABGB.
We will have an on-site raffle with fun-themed gift baskets to be taken home by some lucky sponsor or attendee including a 'Dine Out & About', 'Beauty & Bling', 'Serenity Now!', 'Living La Vida Vodka' gift baskets to name just a few.
Attendees will also be able to bid on a bajo sexto 12-string guitar donated & signed by Max Baca, Augie Meyers and Los Texmaniacs. This will be an amazing and fun night of great music, food & company for a great cause!