On 11/15, The ABGB hosted a benefit for The Volunteer Healthcare Clinic  called Tuned To Health with Black Joe Lewis: A Musical Celebration Benefiting VHC!  The event helped raise $15,000 dollars for VHC programs and services!
It was an amazing night of music, great food, and delicious beer. Huge thanks goes out to Black Joe Lewis, The Joe Jacksons and School of Rock Austin for joining the benefit!
Special thanks to all of the event's sponsors: AthenaHealth, Austin Retina Associates, Baylor Scott & White Health, Austin Regional Clinic: ARC, Southwest Dermatology, Drs. Joe and June Spann and Drs. Elliot Trester and Barbra Wilson.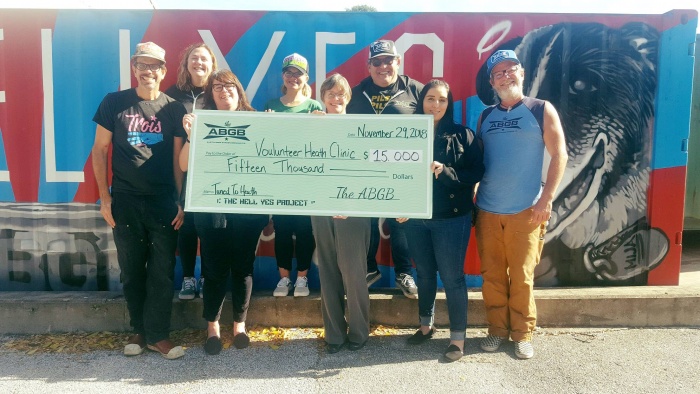 Thanks everyone for the amazing support. Until next time!