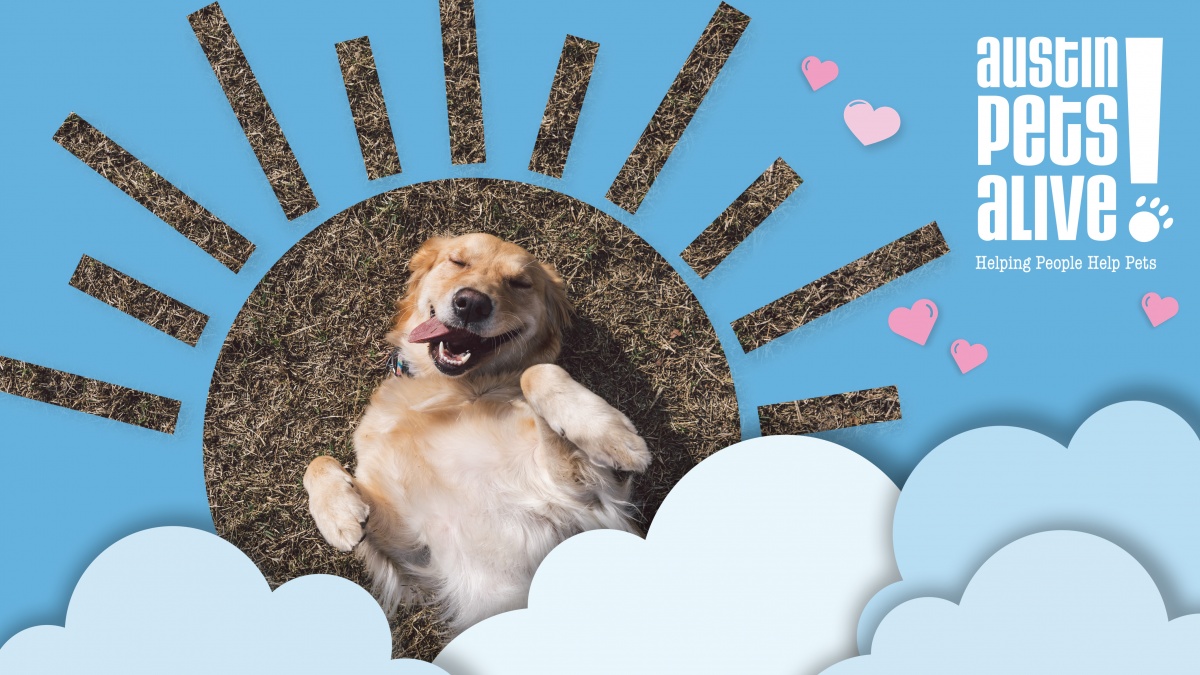 ZilkerBark + Sweet Barks: A Benefit For APA!
It's that time of the year again! The day when we get to celebrate our relationship with our true loves… our dogs!
On Saturday, February 10th, Sweet Barks, the annual Austin Pets Alive!Lovefest and Fundraiser, is joining forces with Zilker Bark, Austin's premier dog photographer (and must-follow Instagram account!).
With our friends and sponsors, H-E-B, and PAZ Veterinary, it's going to be a full day of fun, festivities, and photographs! That's right, you can sign up your dog for a Valentine's Day Dog Portrait with Zilker Bark in our super special photo set! Last year, Valentine's Day photo reservations sold out in under an hour. So, this year, to include as many dogs as possible, there will be TWICE as many spots, 330 to be exact!
Austin Pets Alive! will be bringing adoptable dogs for you to fall in love with! Fine Southern Gentlemen will be here with some sweet printed swag.
And, get this! Some supercool vendors are coming to not only show the love for APA!, but also to share some great goodies with you:
Outdoor Voices
pupsicool
City Surf Fitness – Austin
Pawsome Dog Treats Delivery
Wondercide
Fine Southern Gentlemen
GoodPop
Geaux pup
Bake For Your Dog (Wagado)
Coat and Tails Pet Portraits
And some of the best for last, there will be a kissing booth for dogs and humans, and chances to win fabulous prizes with your generous donation!
Photo schedule is now live- click the tickets link right now to get a spot for your pooch!
ZILKER BARK PHOTO SESSIONS FAQ
– How much is a portrait and what will we get for it?
Portraits are $40 each and each dog will have just a couple of minutes to grab the perfect shot. Each purchase will include an 8"x10" fine art print generously printed by
Precision Camera & Video
.
– Can I have more than on print?
Yes. One donation = One photo
– Are digital files available?
Yes. Additional digital files will be available after the event. A digital file is NOT included in the original price.
– Can I be in the photo with my dog?
No. Sorry, unlike previous years, this year's photo set will not have the physical space to accompany a person.
– Can I bring a pet that is not a dog?
Yes, but please keep in mind that there will be many dogs around. It might not be the best environment for a cat, but we did have a pig show up last year who photographed wonderfully!
– Can I have more than one dog in a photo?
Yes! But! It's largely dependent on your pet's obedience level. Getting a dog to sit, stay, and look into the lens is a challenge. Adding another dog to the equation further complicates things. There will be many dogs to photograph, and limited time, so if the dogs do not cooperate you'll be asked to have them photographed separately (1 donation = 1 photo). If you REALLY want to make it work, practice
____________________________________________________
Vendors interested in participating, please email