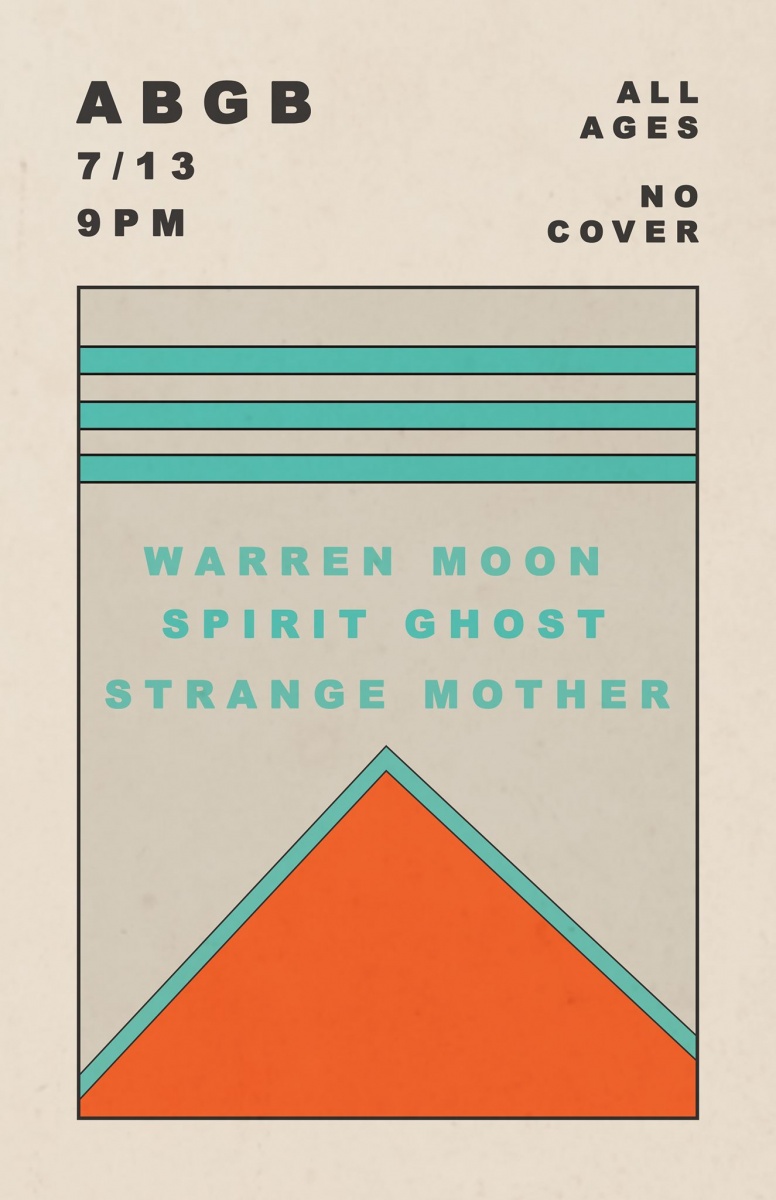 ABGB DEBUTS : Warren Moon / Spirit Ghost / Strange Mother
ABGB Debuts!
The ABGB is stoked to feature the best emerging talent from all corners of the Austin live music scene. The monthly series will feature a 3-band bill of our newest favorites making their ABGB debuts. Come over and sample a flight of our latest tasty selections. No cover, all ages.
Warren Moon-Band 11p
Dance-driven indie rock with a touch of psychedelia and a whole lotta stoke. Warren Moon is a vehicle for good times, positivity, and fun. Founded in 2017 by Joseph Dailey (guitar/vocals), KC Taylor (bass/vocals) & Alex Novicki (drums), the members bring a kick-ass, danceable show to every stage they are honored to grace. Based in Austin, TX and playing clubs, venues, & festivals in their home city and across central Texas, Warren Moon brings a uniquely familiar indie-rock-dance sound that dancefloors love and appreciate.
Spirit Ghost 10p
Spirit Ghost is a four piece garage-rock outfit based in Austin, Texas. The band mixes the classic tones and song writing styles of 50's and 60's garage rock with modern sensibilities; delivering something familiar to fans of early rock and roll music, while maintaining a contemporary edge. Their new album "Skeleton Surf Rider" was released on May 11th, 2018. The album is an in depth look at: love, death, familial strain, and working class struggles, told over the course of 11 jangly, reverb-driven, garage-pop songs.
Strange Mother 9p
Strange Mother is a band in ATX but on an island, sitting in an ocean of all your favorite bands, sounding nothing like any of them.