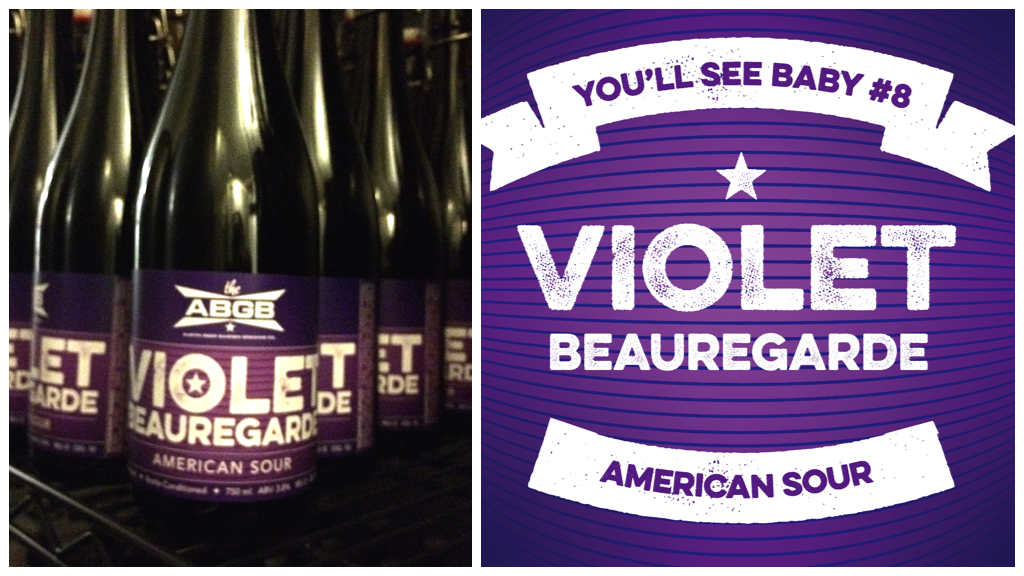 Violet Beauregarde Bottle Release Day
That's right. We've bottle-conditioned Violet up for your drinking enjoyment. It's our second bottle release. You'll want to get here as soon as you can to claim yours as the release number is not all that large (150)!
Violet Beauregarde is refreshing, tart, and complex with the essence of Texas blueberries. It's like a blueberry sweet tart!
The ABGB's series of sour beers were created with a very specific goal: to create a sour with a clean, bright, citrusy taste. A lemony greeting on the palate– without adding lemons. Harnessing the power (and magic) of lactobacillus, our process took all the steps of the traditional scientific method (repeated experimentation!) to finally produce to the results we wanted. A sour beer to call our own. A sour beer that we were really excited about sharing. A sour beer that we're willing to tell everyone how good it is by saying, "You'll See, Baby".
Violet Beauregarde
Bottle-Conditioned American Sour with Texas Blueberries
OG 10
IBU 0
ABV 3.9
750ml
$18