Tomar and the FCs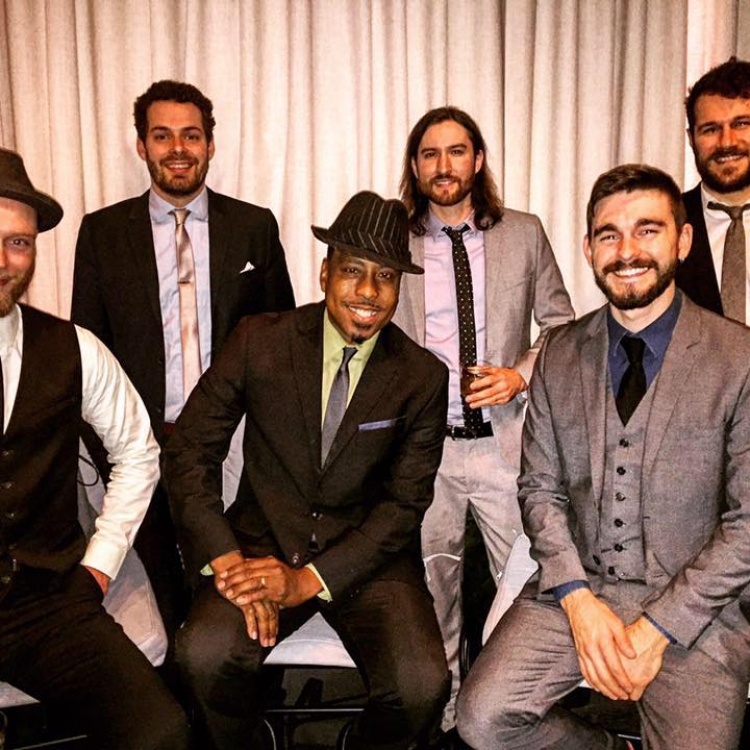 Tomar Williams, the fifth of seven children was born into a musical family in Las Vegas, Nevada. His father, after leaving the Air Force, played saxophone in a band, the "Moon Gliders", and his mother sang in a family gospel group the "Lamkin Five". All kinds of music filled the Williams household, including many soul records, which had a deep influence on Tomar and his siblings.
In the 80s, the family moved to Austin, TX, where Tomar, as a teenager, began performing with his brothers in a band they set up, "6 AM". They played shows around Austin and on the Chitlin circuit. It was with "6AM" that Tomar began to hone his skills as a front man and musician.
Having enjoyed many successes with his brothers through "6 AM", Tomar went on to perform across the Austin music scene with heavyweight musicians including Brannen Temple & Malford Milligan, to name a few.
In the early 2000s, Tomar became increasingly focused on music production and songwriting. In 2005, Tomar collaborated with his brother Salih (Carnival Beats) and signed with Universal Music Publishing. They went on to produce tracks for renowned artists Big Moe, Mike Jones and 2Pac. More recently, Tomar enjoyed playing keys and singing backup vocals for "the Blackties", the backing band of popular Texas soul singer Latasha Lee.
In early 2015 Tomar and Nikolas Bouklas (tenor sax) got to talking about a new project. Nick introduced Tomar to Austin based instrumental band "the FCs" with David Earl (keys), Mitch Fischels (bass), Paul Kresowik (drums), and Andy Tenberg (guitar). It was clear from that first meeting that Tomar's vocal skills and energy were a perfect match for the FC's grooves. Tomar and the FCs were born. The band debuted in March and, after successful shows in Austin, San Antonio, and Houston, released its EP "Day by Day" in September 2015.