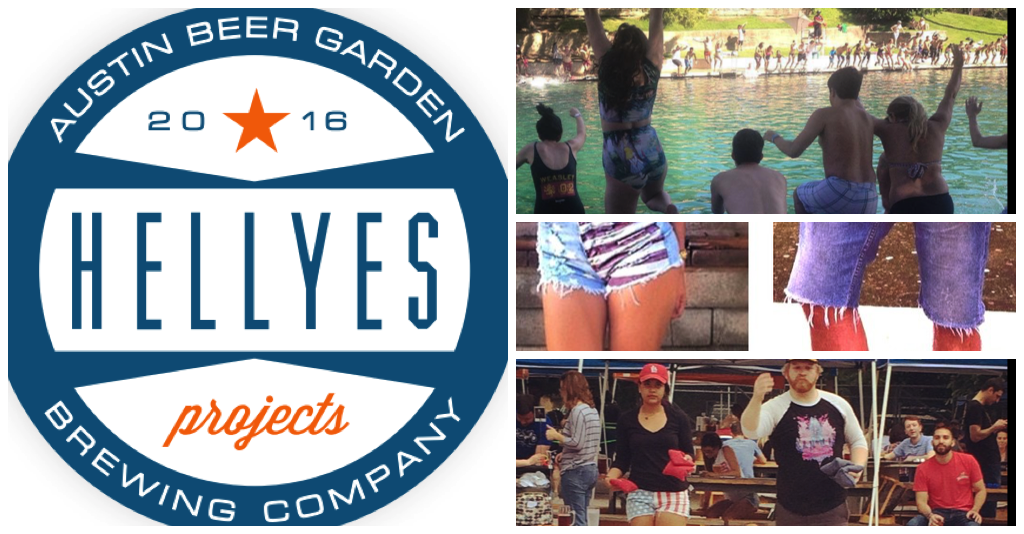 The Hell Yes Projects Memorial Day Party
We're celebrating Memorial Day with our partners in The Hell Yes Projects.
What's the Hell Yes Projects, you ask? It's our community outreach program built on this belief: Beer makes it better. We believe that beer has not just the power to make times with friends, a hot slice of pizza, and seeing a great band better, but the power to make our entire community better. The Hell Yes Projects harness beer's innate goodness and partners it with people, finding ways to improve our neighborhood, city, and the lives of lots of folks.
The ABGB will be open on Memorial Day from noon-8pm.
Here's what on the schedule for the day:
UPDATE: We've had to cancel the Cannonball Contest at Barton Springs Pool and the bike ride to the ABGB. We'll reschedule them as soon as we find a good new date! So come early to the ABGB and get ready for all the cool stuff we've got going on for the afternoon:
2p – 6p A Celebrity Dunk Tank benefiting
Austin Habitat for Humanity
and The House That Beer Beer Built. We'll be competing with our brewery friends and THTBB participants to see who can dunk the hardest and raise the most money for a great cause in their own Power Hour. There will be bragging rights, and a trophy, at stake.
2p –
Live Oak Brewing Company
with big boss Chip McElroy in the dunking booth.
3p –
WhichCraft Beer Store
and their crew of folks will be in the tank.
4p
Real Ale Brewing Company
are bringing out their big guns: Tim, Brad, Barrett and Garry.
5p –
The ABGB
Our very own Amos Lowe and more.
2p A Cornhole Tournament hosted by Housing Heroes Austin Signup at 1:30. Tourney Starts at 2pm.
$20.00 entry fee per 2 person team (100% goes to Housing Heroes) You could win an ABGB Gift Card for $100! Wear the ABGB championship belts!
Sign up here: http://goo.gl/forms/o57e0YSB2C
2p Trivia game table hosted by
Literacy Coalition of Central Texas
. Donate to their cause and answer all the questions correctly and you get a prize from the ABGB!
6pm
All My Friends
Austin's tribute to LCD Soundsystem will be here to put a climax on the party.
Plus,
Austin Pets Alive!
will be here for the afternoon with a kissing booth and some of their
Austin Pets Alive Long Stay Dogs
looking for forever homes!
Please, wear your best cutoffs.