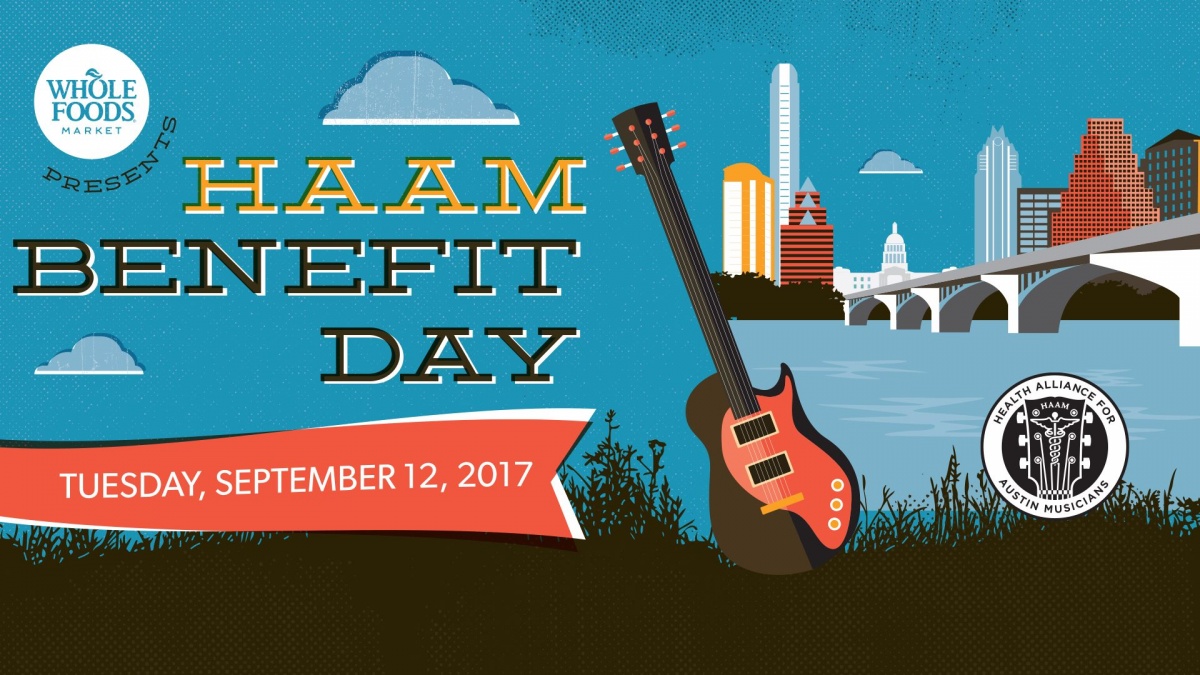 SXSW HAAM Benefit Day Show
Join SXSW for our HAAM Benefit Day show on Tuesday, September 12 at The ABGB. Come early and grab a beer and some grub before a night of good music for a good cause.
Lineup:
8 – She Sir
9 – Julian Acosta
10- Bidi Bidi Banda
Make sure to stop by the SXSW table and participate in our silent auction for a pair of SXSW 2018 Music Festival Wristbands. All proceeds will go to HAAM, The Health Alliance for Austin Musicians.
What is HAAM Benefit Day?

HAAM Benefit Day, presented by Whole Foods­ Market, is a nationally recognized musical celebration that helps keep music alive and well in Austin. Free to the public, HAAM Benefit Day is a great way to experience the incredible musical talent that Austin boasts, and a unique opportunity to get to know the musicians behind the music.
The Health Alliance for Austin Musicians encourages Austinites to head out and enjoy a music showcase or spend the day shopping and eating at participating stores and restaurants, many of which will donate up to 5 percent (or more) of their daily proceeds to HAAM. Many events are family friendly! Supporters should keep an eye out for the black HAAM donation boxes where they can make monetary donations to help keep Austin music alive and well.
More about HAAM, the Health Alliance for Austin Musicians:
The Health Alliance for Austin Musicians (HAAM) provides access to affordable healthcare for Austin's low-income working musicians. With a focus on prevention and wellness, the organization has helped more than 4,200 musicians access over 78,000 healthcare appointments in both primary and specialty care and in areas including dental, vision, hearing and mental health. Learn more about HAAM at http://www.myhaam.org/.