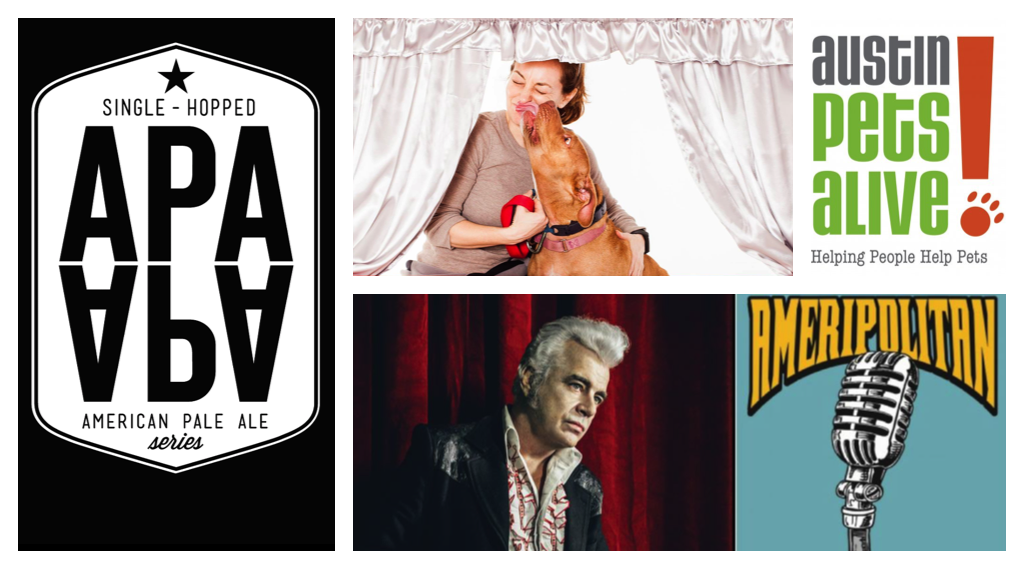 Sweet Barks
A Benefit For APA!
An afternoon to celebrate and benefit Austin Pets Alive! and maybe, your chance to fall in love with your new best friend.
DOGS!
Austin Pets Alive Long Stay Dogs will be here for you to meet. They're the pups that have spent the most time at Austin Pets Alive! They're all still full of hope for somebody's love. Maybe, it can be yours. If you adopt one of these dogs, you'll get the full support of Austin Pets Alive! (and The ABGB). All APA! adoptions come with free behavior assistance through APA!'s behavior team.
DOGGIE SPEED DATING!
We're working with Austin Pets Alive! and the Austin Chronicle to create a super cool experience to match dog-seekers up with their new pupmate. Stay tuned for more info!
THE KISSING BOOTH!
Come hook up with an Austin Pets Alive Long Stay Dogs pup. Hop in it with your present/future human real life crush. Swipe right, and tell a Tinder date to meet you in it. Bring your own four-legged sweetheart. All your kisses will go towards helping some sweet pups.
CUPID'S COOKIE STATION!
Give somebody you love a cookie– that you get to personally decorate! Or set the kids to work making some love to share. We'll have sweet sugar cookies for you to decorate and make a perfect Valentine for somebody you got the hots for.
LIVE MUSIC!
A special showcase of Ameripolitan Music Official! We're proud to support this much-needed movement in music and we're lucky to have incomparable Official: Dale Watson back playing our stage f Mr. Watson and APA! go way back, so we're super excited to be bring folks that we dig all together for one fantastic Saturday.
2:30 Rockin' Bonnie
3:30 Don Diego Trio
4:30 The Chris Casello Trio
5:30 Official: Dale Watson
See you here.