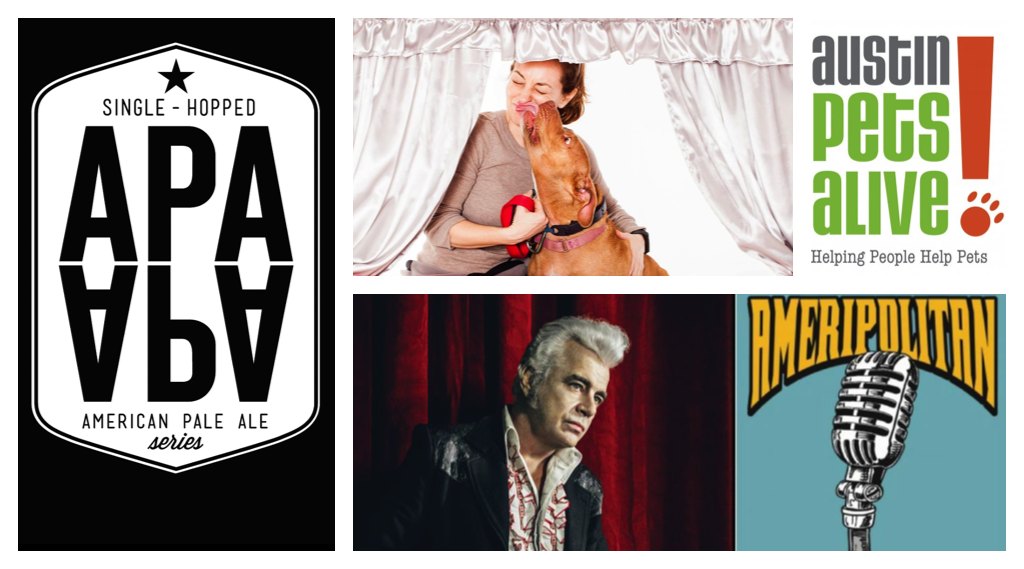 Sweet Barks: A Benefit for APA! / APA!APA #6 Release Party /Ameripolitan Awards Showcase
An afternoon to celebrate and benefit Austin Pets Alive! and maybe, your chance to fall in love with your new best friend.
DOGS!
Austin Pets Alive Long Stay Dogs will be here for you to meet. They're the pups that have spent the most time at Austin Pets Alive! They're all still full of hope for somebody's love. Maybe, it can be yours. If you adopt one of these dogs, you'll get the full support of Austin Pets Alive! (and The ABGB). All APA! adoptions come with free behavior assistance through APA!'s behavior team.
THE KISSING BOOTH!
Come hook up with an Austin Pets Alive Long Stay Dogs pup. Hop in it with your present/future human real life crush. Swipe right, and tell a Tinder date to meet you in it. Bring your own four-legged sweetheart. All your kisses will go towards helping some sweet pups.
CUPID'S COOKIE STATION!
Give somebody you love a cookie– that you get to personally decorate! Or set the kids to work making some love to share. We'll have sweet sugar cookies for you to decorate and make a perfect Valentine for somebody you got the hots for.
LIVE MUSIC!
A special showcase of Ameripolitan Music Official! We're proud to support this much-needed movement in music and we're lucky to have incomparable Official: Dale Watson playing our stage for the very first time. Mr. Watson and APA! go way back, so we're super excited to be bring folks that we dig all together for one fantastic Saturday. Stay tuned for the full lineup.
2:00p Michael Dart & The Skyline Wranglers
3:30p Paul Pigat
5:00p Dale Watson
BEER!
We'll be celebrating all this amazing stuff by launching the sixth beer in our APA!APA series. Each beer in the series is single-hopped with a special variety of hops to demonstrate its unique characteristics and flavor profile. #6 will be with a hop from Hüll (Germany) called Mandarina Bavaria. A $1 from every pint sold benefits Austin Pets Alive! and promotes adoption & care for their long-term stay dogs.
See you here.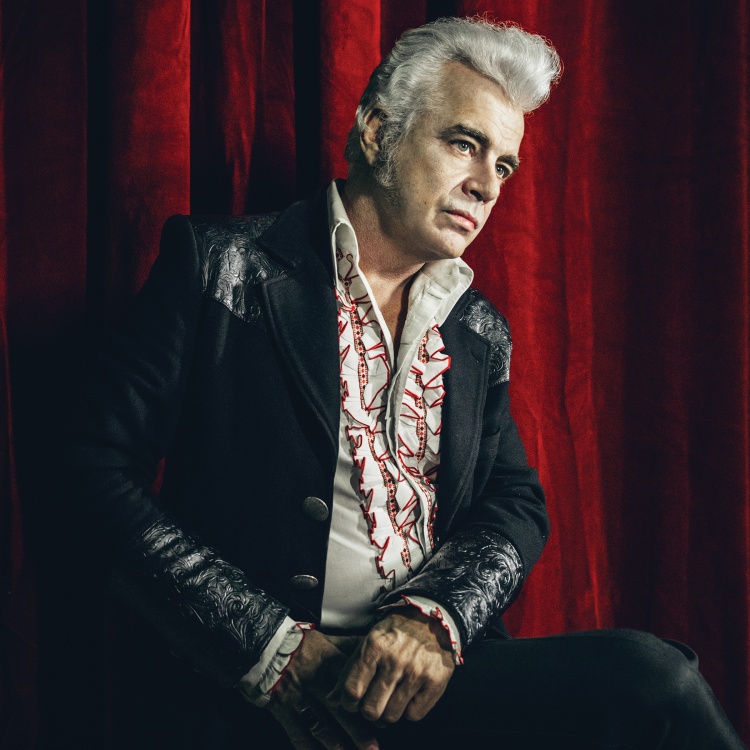 Dale Watson is a honky tonk hero and country music maverick, a true outlaw carrying on where Waylon Jennings left off. A member of the Austin Music Hall of Fame, he stands alongside Waylon Jennings, Willie Nelson, and George Strait as one of the finest country singers and songwriters from the Lone Star State.
Although Dale has made his name as a Texas artist, he actually was born in Alabama. Moving to Houston as a teenager, his musical journey began right out of high school as he started playing clubs and local honky-tonks. In 1988, it led him to move to Los Angeles on the advice of rockabilly singer-guitarist Rosie Flores. He played in the house band at the legendaryPalomino Club in Hollywood for a couple years and recorded a few singles before moving to Nashville to write songs for a publishing company run by Gary Morris (writer of such country/pop hits as "The Wind Beneath My Wings"). Commercial country did not fit the fiercely independent songwriter so Dale relocated to Austin, Texas where he got a record deal and wrote several songs poking fun at the industry side of Nashville, including "Nashville Rash" from his Hightone debut Cheatin' Heart Attack and "A Real Country Song" from his 1996 follow-up Blessed or Damned.
After making three albums with Hightone, Dale released The Trucking Sessions on Koch Records in 1998. Including 14 original driving songs, the album received high praise and caused critics to compare him to chart-topping writer Red Simpson, who was responsible for some of the most iconic trucking tunes in country music.
Just two years after this success, Dale's fiancee died in a car accident. As chronicled in the Zalman King documentary Crazy Again (2006), he turned to drugs and alcohol to cope with her loss and nearly died of an overdose. Dale then checked himself into a mental institution and left a year later, releasing his tribute album to her called Every Song I Write Is For You (2001). After recording a few more albums, he decided to take a break from touring and moved to Maryland to be closer to his daughters.
Back in Texas and on the road in 2006, Dale has been trucking ever since, touring around the world and acting in films (The Thing Called Love, On the Borderline), on television (Friday Night Lights) and most recently, on stage in Ghost Brothers of Darkland County, a southern gothic musical by Stephen King and John Mellencamp. His rumbling baritone has also been heard on commercials for Shell, Monster.com and On the Border Restaurants.
Dale signed with Red House Records in 2011 to release his 20th album called The Sun Sessions. Hailed as "one of the best country albums of the year" (Atlanta Journal Constitution), it was recorded at Memphis' legendary Sun Studios with The Texas Two (bassist Chris Crepps and drummer Mike Bernal) in the stripped-down style of Johnny Cash's earliest recordings. He followed this with El Rancho Azul, 14 fresh honky tonk originals about marriage, heartbreak and honkytonkin, which propelled Dale into the national spotlight with multiple appearances on late-night television and NPR.
Paul Pigat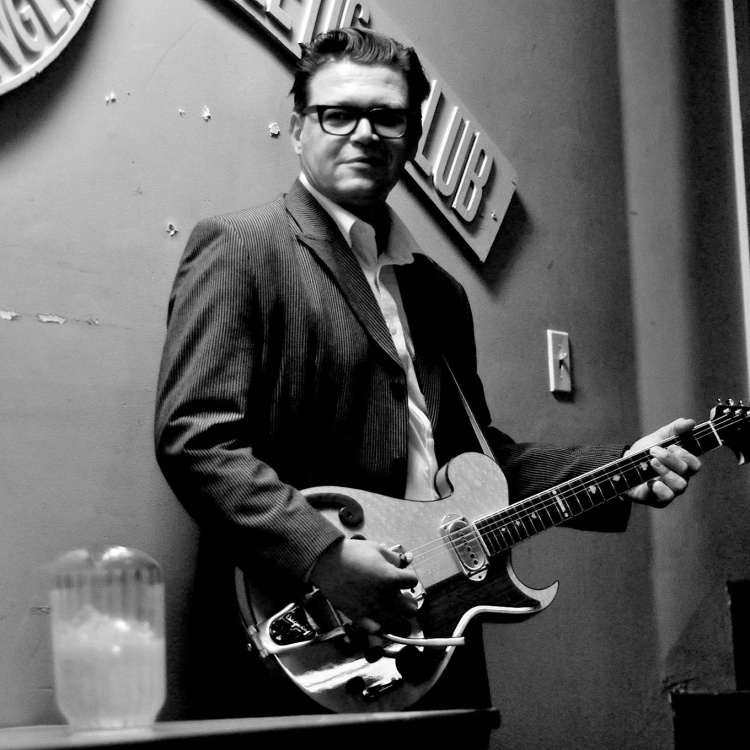 Originally from Toronto, Ontario, Paul relocated to the West Coast in the early 90's and has earned a reputation as one of the best guitarists around. Although extremely versatile, from Delta Blues to classical music, Paul's "Cousin Harley" style is deeply rooted in the playing of Les Paul, Charlie Christian and Link Wray with a modern hotrod twist. Inexhaustible energy is what Pigat is known for. He's the high octane that fuels the trio.
Michael Dart & The Skyline Wranglers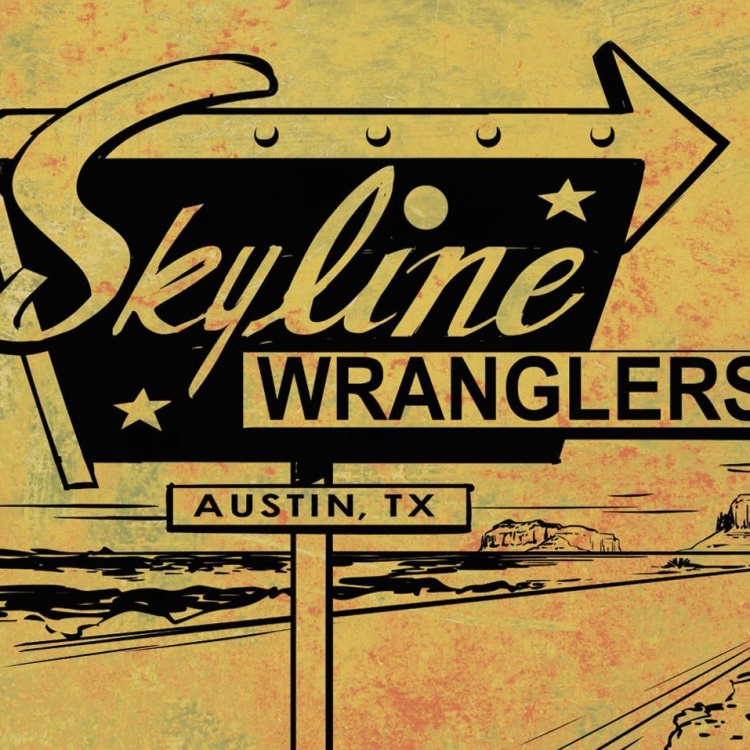 Just old school, Good Ole Country Music,Texas Honky Tonk,Western Swing, Bonafide Bakersfield, Louisiana Swamp Pop, Gulf Coast Honky-Tonk. The Skyline Wranglers back the man from Pasadena, covering stone country classics as well as overlooked obscurities with a sound that ranges from Buckers-field to Nashville, Memphis to Louisiana, and back down through Texas and and also throw in originals from California-bred country music veteran Michael Dart. Playing new songs that sound old and taking old songs and making them swing. The sonic equivalent of a CFS topped with chili gravy – and another side of Texas Toast, if ya please, m'am.