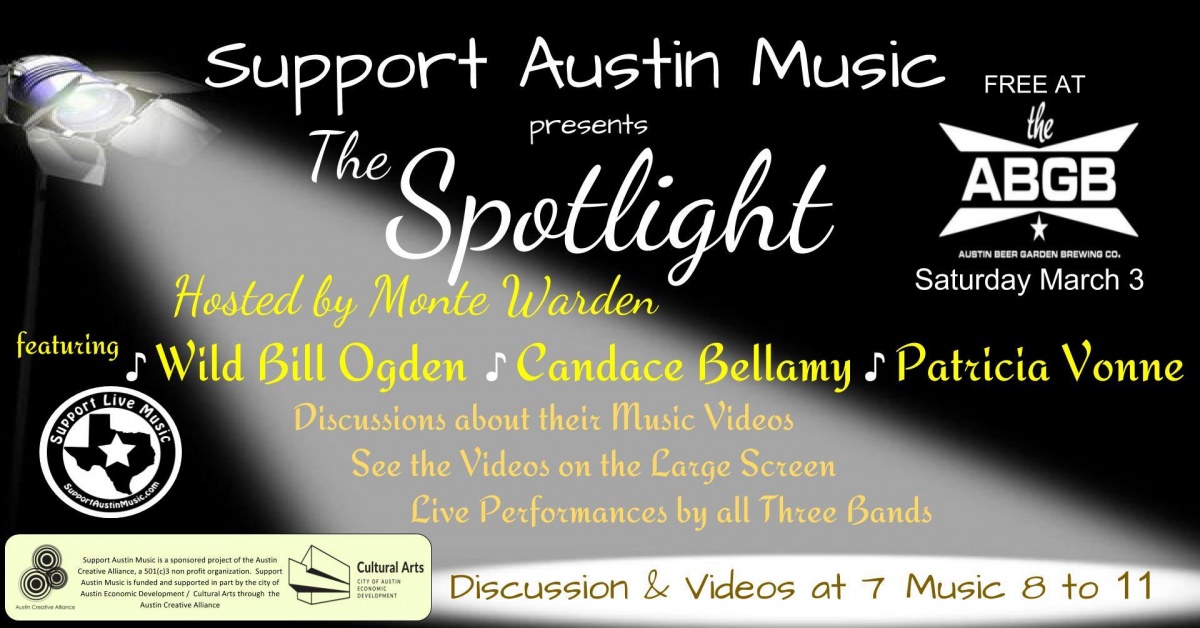 Support Austin Music's The Spotlight
A one-of-a-kind evening, hosted by Monte Warden!
Discussing music video production:
Wild Bill Ogden's video trilogy Fighting for the Title
Candace Bellamy's award winning video 'Undone'
& premiering Patricia Vonne's latest music video!
Discussions between Monte and the artists from 7 to 8
Music by all three bands from 8 to 11
Patricia Vonne at 8
The Candace Bellamy Band at 9
Wild Bill and the Knockouts at 10
This is a FREE event sponsored by Support Austin Music, producers of Austin Music Television, and ABGB in association with the Austin Creative Alliance and the City of Austin's Office of Economic Development.