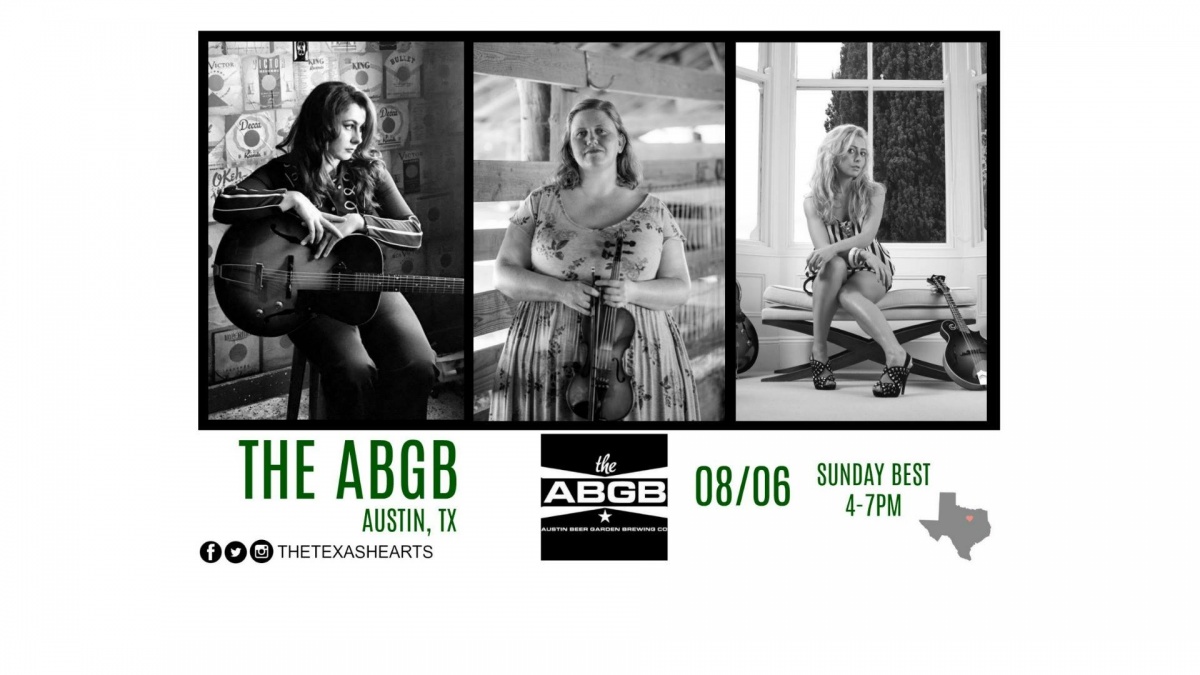 The Sunday Best
The Texas Hearts
Hang out under the trees.
Drink some beer (that's all made here).
Hug your friends.
Have a sandwich… or a slice or two.
Swing your partners.
That's the Sunday Best.
The Texas Hearts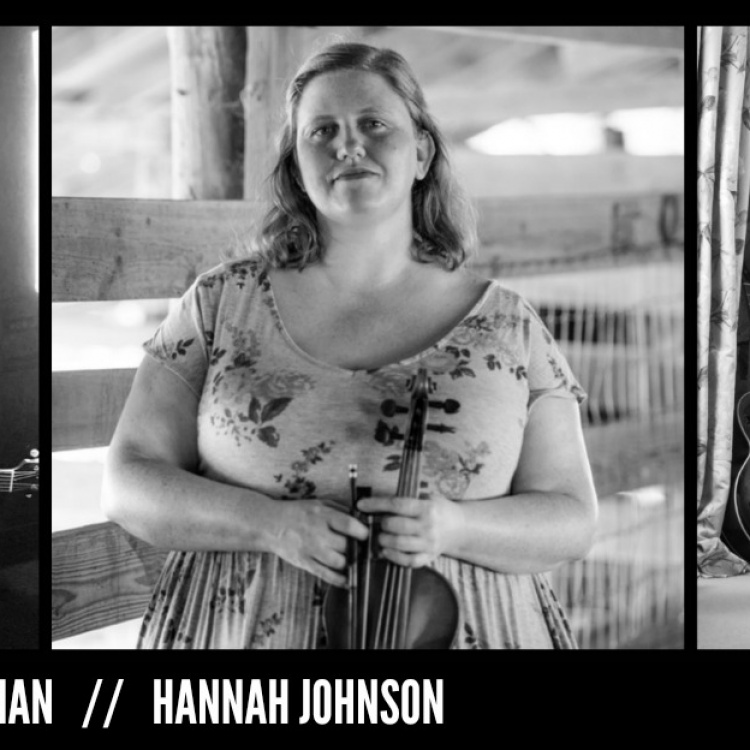 THE TEXAS HEARTS – An International Supergroup featuring Hannah & Sophia Johnson & Beth Chrisman!
Sisters Hannah and Sophia Johnson have been making music together since their early teens, achieving critical acclaim and touring extensively with their family bluegrass band The Toy Hearts. Although that band is currently on hiatus as the girls pursue their solo projects with Sophia in Austin TX and Hannah in The UK, this summer sees the Johnson sisters, reunite in collaboration with their long time friend Beth Chrisman, former fiddler for The Carper Family & James Hand who is now leading her own band The Morning Afters. The 3 gals are very excited to be performing some select shows in Texas in July/August together, accompanied by Tom Lewis on drums and Huck Johnson on double bass. Their show will be drawing from all three of their repertoires, as they share lead signing duties, the audience should expect tons of harmony singin, fiddlin' and guitar pickin'.
Hannah Johnson
Hannah spent almost 15 years leading her family band The Toy Hearts, but this July sees her debut solo release, 'Shaken' which delves deeper into her influences, old country, honky tonk, the blues and western swing. At a time when it is fashionably cool to be "Americana' it is easy to feel tired of the cliches around the modern country scene. Much of the music coming out of Nashville today seems to be either watered down country pop, or stylistically affected Americana with chanted choruses and stomping bass drums. However, there is also reaction against these extreme ends of the industry machine that is pouring out music by the yard, and artists like Hannah Johnson are approaching their music with a refreshing honesty and commitment to the core principles of 'old' country music, celebrating the heritage and history rather than diluting it. Hannah sings classic country songs about drinking and heart ache straight from a Honky Tonk, her sultry and smokey voice bringing a real blues edge and authenticity to her work. She is also a talented song writer which adds her own more modern touch, she can count Imelda May and Ronnie Wood – she was invited to perform of Ronnie's recent 70th Birthday celebrations.
Sophia Johnson
Sophia Johnson officially arrived from England onto the Austin scene with the release of her solo debut album "One Year" in October 2016. This collection of songs, from Western Swing or Bluegrass classic to catchy honest original, is littered with strong sweet vocals and formidable guitar playing. In an industry that sometimes shouts "Pretty good for a girl", we can firmly state that Sophia Johnson's "One Year" blasts through expectations with her powerful guitar playing, singing and songwriting.
Beth Chrisman
You can hear the high-lonesome of her birth-state Kentucky in the voice and fiddling of Beth Chrisman, but the warmth comes straight from the festive and tight-knit music community of Fairbanks, Alaska where she grew up. She's come a long way since showing up in Austin, Texas in 2006. While a member of retro country trio The Carper Family, Chrisman performed on Mountain Stage and A Prairie Home Companion, numerous US & international festivals, and was recognized for her songwriting by the Independent Music Awards ("Cold, Dark & Lonely" Best Americana Song, "Foolish Ramblin' Man" Best Country Song, IMA). Well-known in Austin for her sit-in and studio work with local and touring artists, including James Hand, John C. Reilly, Alice Gerrard, and the Heartless Bastards, Chrisman is currently branching out on her own, as a featured songwriter in Project ATX 6 and fronting honky-tonk group The Morning Afters.