Sunday Best
Rosie and the Ramblers
Grab some friends and come grab a beer and get your Sunday calibrated just the way you like it out on our dance floor.
Come see for yourself, and:
Hang out under the trees.
Drink some beer that's made here.
Hug your friends.
Enjoy some good food.
Swing your partners.
That's the Sunday Best.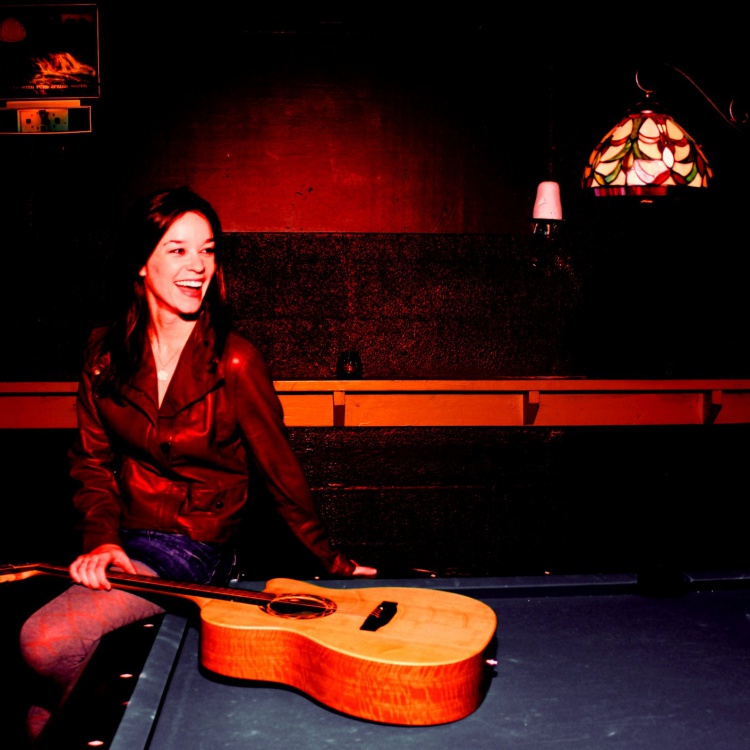 If honky tonk is a feeling, it's the way you feel at a live show from Rosie and the Ramblers. Those who've seen one have felt it all: the heartbreak, the humor, the don't-mess-with-me attitude. And they know before the night is over they'll feel like dancing.
The quintet released its first full-length album Whatever You Need this June. It is comprised of songs written by front woman Selena Rosanbalm, and is a candid glimpse into her past, her self-perceptions, and her departure from the innocence of youth. The band, an outstanding ensemble including Matt Thomas, Bob Hoffnar, Vance Hazen, and Mike Bernal, supports her every step of the way. Straight country morphs into an edgy rock feel, the rise and fall guided by Selena's alternately sweet and biting lyrics.
Selena was raised in an Air Force family and spent the better part of her childhood state-hopping across the southern United States. Born in Colorado, she lived in four more states before turning 11, and it was during her years in New Mexico where her musical journey began. It's where she gave her first public performance at the elementary school talent show at the tender age of 8. She became aware of different genres and artists. And after a particularly difficult year, she began to understand the importance of the emotional affects of music.
Selena enrolled in choir upon moving to Austin, Texas the summer before she began 6th grade. She was a quiet and shy girl who knew how to stay out of the way, and she took a lot of people by surprise by being a stand out performer from the start.
After years of choral work and competitions (even being voted President of the high school choir), Selena developed an interest in musical theatre. She joined a performance troop in downtown Austin. She decided to pursue musical theatre as a career, and chose to attend Oklahoma City University. Here, Selena studied classical and contemporary music, many genres of dance, and American theatre. She graduated Magna Cum Laude, earning a Bachelor of Music in Musical Theatre.
After living in Oklahoma, Selena returned to Austin and performed regional theatre for about 2 years before moving to New York City. She found herself itching to perform and create in a different medium, and decided to move back to Austin to try her hand at leading a band.
By 2010, Selena was back in Austin reprising her role as the title character in the critically acclaimed Always… Patsy Cline. She worked with some of the finest musicians in the country on the show, all of whom encouraged her to pursue her own project. In early 2011, Rosie and the Ramblers made their debut.
The genesis of the band was also the start of Selena's songwriting career, and she didn't start playing guitar until about a year later. Now she's a pro at both, and has been fortunate to have band mates who encourage, challenge, and inspire her to keep working and keep learning.
Selena may be quiet, but her music resonates big. Stay out of her way, because she doesn't seem to be slowing down.