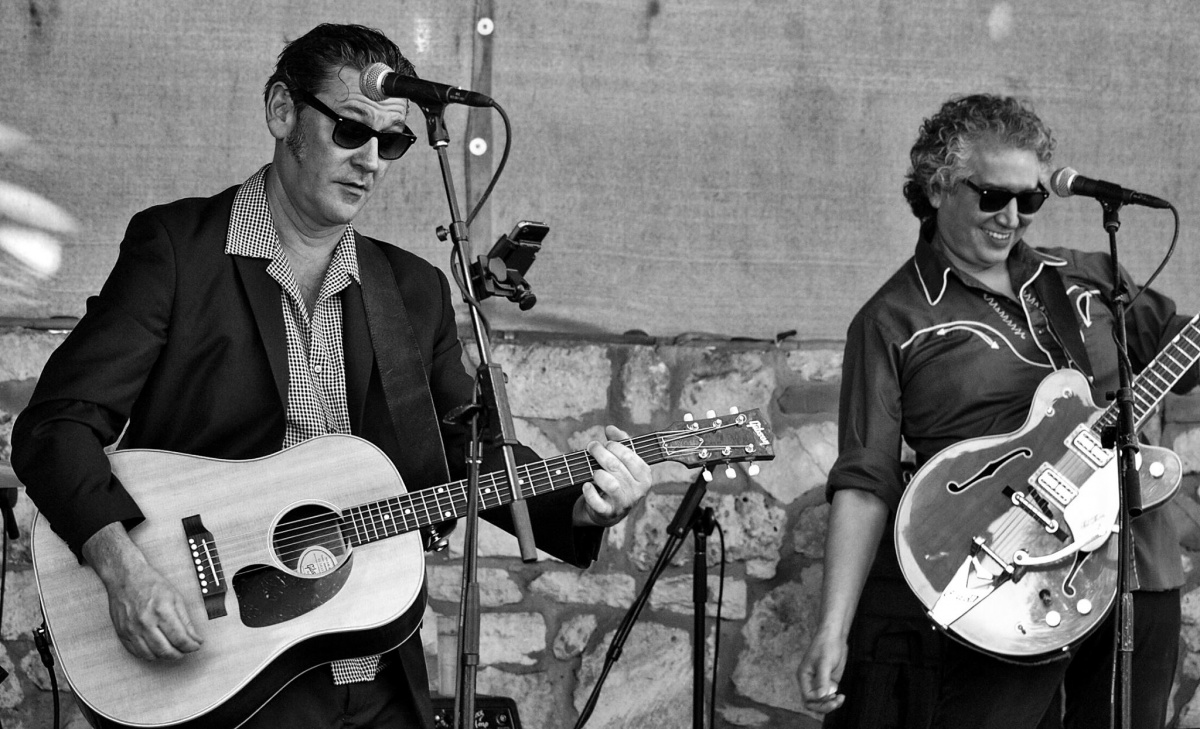 The Sunday Best
Mitch Webb and the Swindles
We call it the Sunday Best… because there's no better place to be on a Sunday afternoon than with us at The ABGB.
Hang out under the trees.
Drink some beer (that's all made here).
Hug your friends.
Have a sandwich… or a slice or two.
Swing your partners.
That's the Sunday Best.
Mitch Webb and the Swindles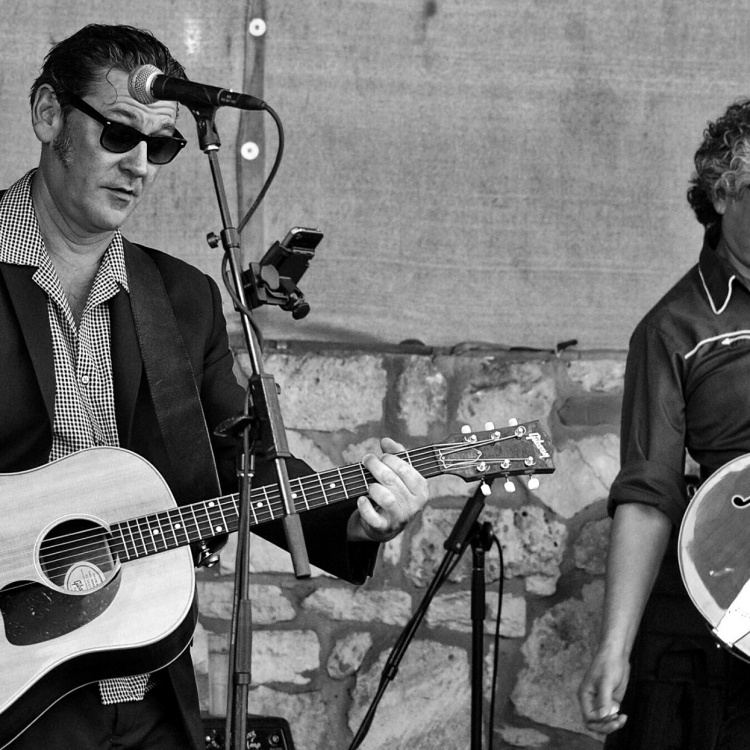 Mitch Webb's songwriting style comes straight from the roots music melting pot of San Antonio. His band is continually compared to Doug Sahm and the Sir Douglas Quintet, and rightfully so–Webb is from the same hometown and plays a special blend of country, rock-n-roll, and Conjunto found only in their region. The Swindles consist of some of the finest musicians the Alamo city has to offer. Webb sings lead vocal and plays the guitar, and is joined by Grammy award winner Joe Reyes on guitar and vocals (Freddy Fender, Flaco Jimenez, Texas Tornados), Ed Gough on drums, Dave Wasson on guitar, Odie on bass, and Michael Guerra on accordion (Raul Malo). Their last studio album, "The Lonely Kind," was produced by Ronnie Morales (Texas Tornados, Flaco Jimenez, Selena) and spent 9 weeks on the Americana Music Association's Top 40 chart and also landed in the top 10 of the FAR chart. With 5 CD's under their belt and years of touring the US and Europe, you are guaranteed to witness a performance with the raw power of a band that has seen it all and lived to tell about it.