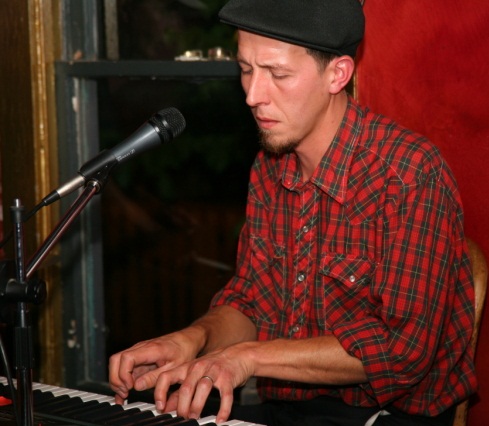 The Sunday Best
T Jarrod Bonta
Your Sunday afternoon party is here… so grab some friends and come grab a beer and get your Sunday calibrated just the way you like it out on our dance floor.
Come see for yourself, and–
Hang out under the trees.
Drink some beer that's made here.
Hug your friends.
Enjoy some good food.
Swing your partners.
That's the Sunday Best.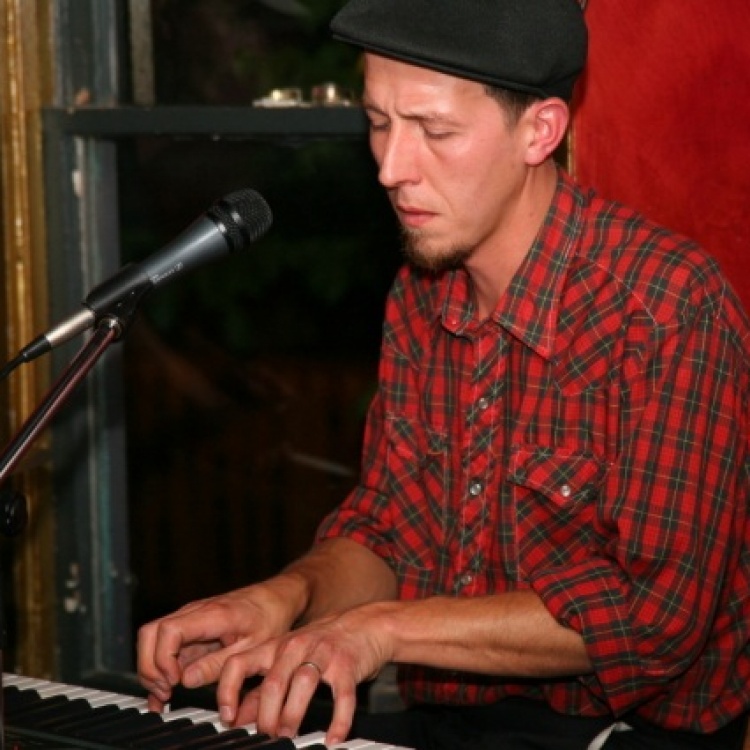 The first question is usually, "What does the 'T' stand for?"
And there are probably reasonable answers: terrific, Texas, tubular, tantalizing… but none of these would be the real answer. His name is just 'T' – it's on his birth certificate.
Then, the second question is, how does someone so young play these piano styles with such authority and authenticity, as if he were the originator – boogie-woogie, stride, country, jazz, one song sounding like Pig Robbins, then the next song, like Nat Cole or Art Tatum. It's admittedly a good question and not one so easily answered as his short given name.
T Jarrod (full name, T Jarrod Bonta) has been performing in his home town of Austin, TX, since he was twelve years old. He has played or recorded with a variety of Texas' elite: Rosie Flores, Johnny Bush, Wayne Hancock, Cornell Hurd, The Horton Brothers, Jim Stringer & the AM Band, Marti Brom, and many others. As if there were ample time left, his own band, The T Jarrod Quartet, has been performing regularly since about 2000, playing a mix of western swing, jazz and country.
T's goal has not been to use his talent to achieve fame or fortune, but rather to refine his abilities and to seek to be the best player that he can be. One of life's lessons is that TALENT gives you a head start, but HARD WORK eventually moves you much further along. And when you mix immense talent with really hard work – well, you wind up with a musician like T Jarrod Bonta.