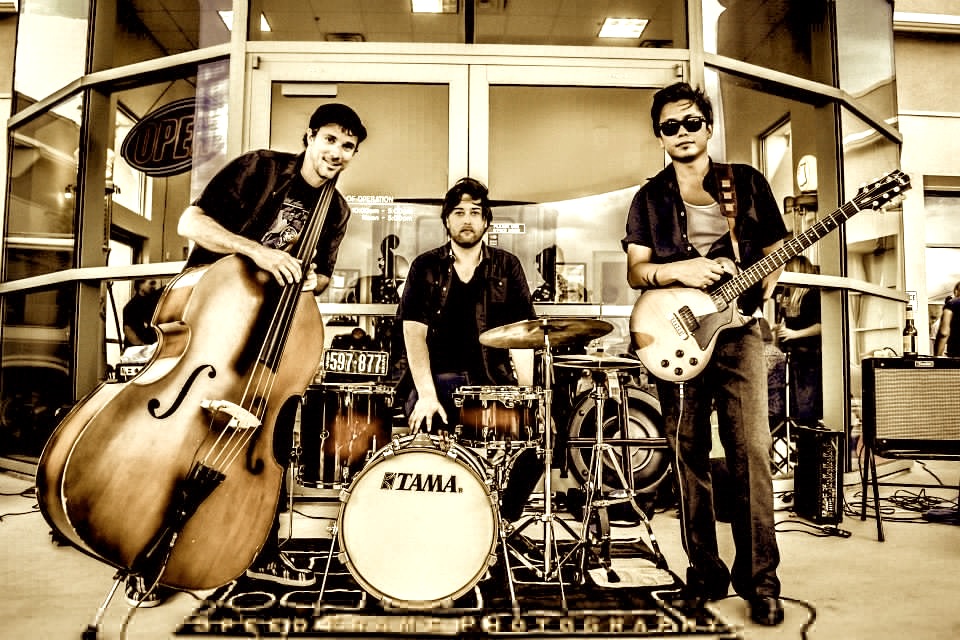 The Sunday Best
Deuce Coupe
We call it the Sunday Best… because there's no better place to be on a Sunday afternoon than with us at The ABGB.
Hang out under the trees.
Drink some beer (that's all made here).
Hug your friends.
Have a sandwich… or a slice or two.
Swing your partners.
That's the Sunday Best.
Deuce Coupe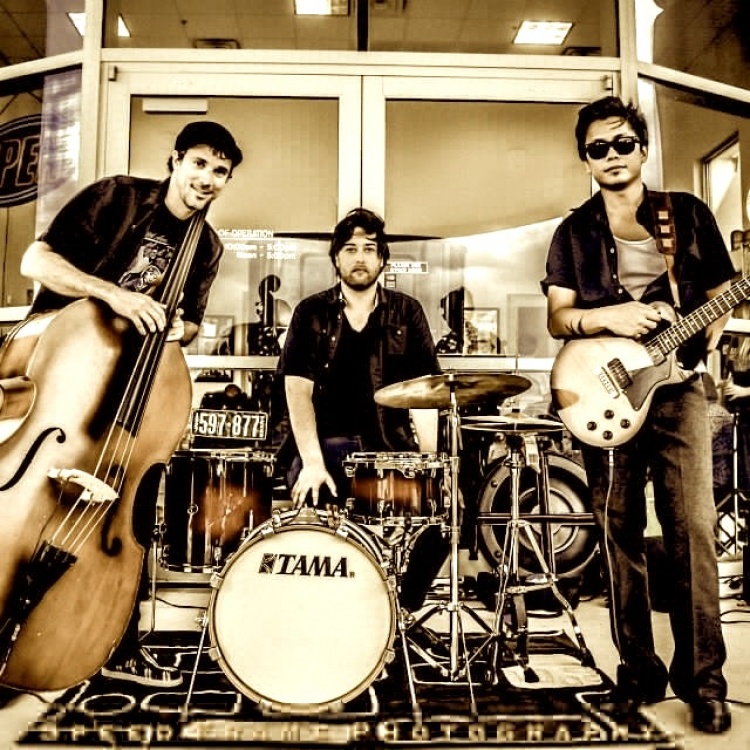 Deuce Coupe is well-known for compelling their audience to cut loose and have a good time. This three piece rock-a-billy swing band out of Austin, TX has been providing musical entertainment across the U.S. and internationally since 2009. Their music inspires their listeners to dance, so their venues are well-attended by local dancing groups, like the Austin Swing Dance Syndicate.
Kevin Fox, lead singer and guitarist, and Kris Dennison, bassist, are childhood friends and have played in bands together since they were in elementary school. Travis Trevino, drummer, and Kevin Fox met while playing Sturgis last year in South Dakota. Travis has been a member of Deuce Coupe ever since. Inspired by true events, the songs on their 2011 album "Hot Rod Mama" were written by Kevin Fox and are currently spun worldwide.