Queue Queue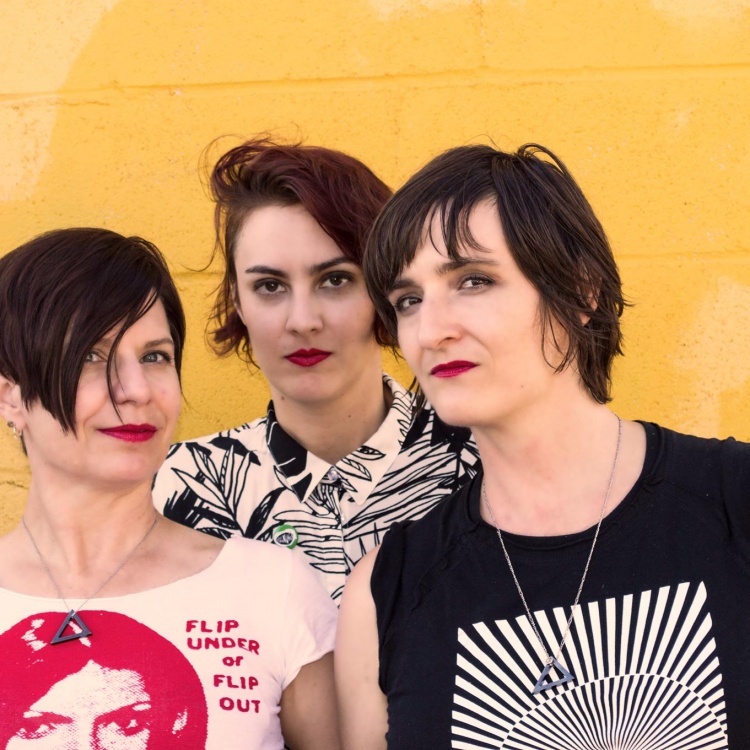 Queue Queue is a three piece, all female ensemble from Austin, TX, known for their unique post punk/psyche creations. Their sound blends influences such as The Breeders,Cocteau Twins,and The Velvet Underground – soaking with loops,heavily effected guitars,and outstanding vocal harmonies.
Comprised of veteran Austin musicians Mary Streepy (from the electronic performance art band,The Buglies), Austin Music Hall of Fame recipient Carrie Clark (of the psychedelic noise pop band,Sixteen Deluxe) and Claire Hamilton (of chillwave/dream pop band,Paraguay),Queue Queue's debut in May 2016 and subsequent soft release of their demos has been generating a steady buzz across the Austin music scene.
Kay Odyssey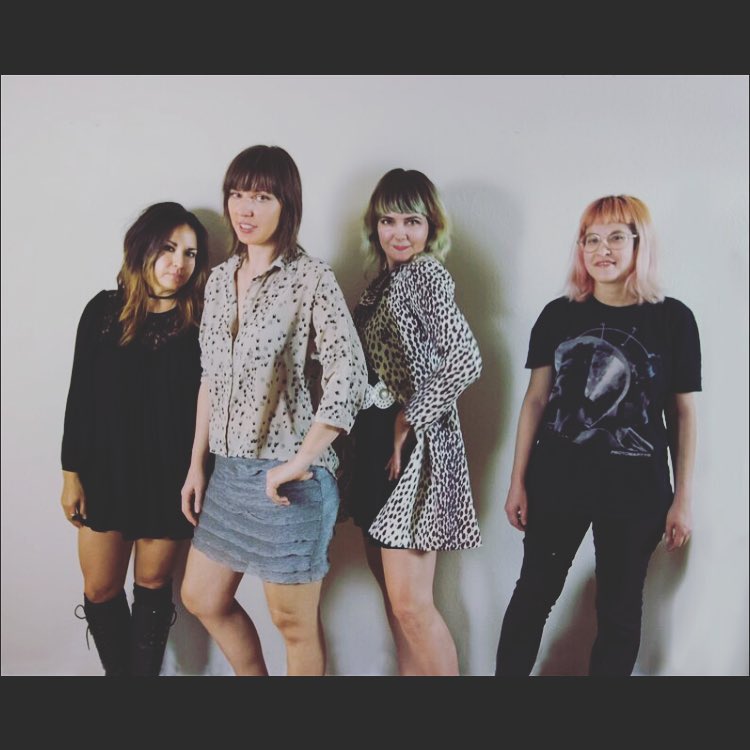 Part glam, part mystic romance, Austin's Kay Odyssey stir up influences from Cocteau Twins, Siouxsie and the Banshees, Wire, Pil, Bow Wow Wow, The Who and T-Rex. Led by singer/guitarist Kristina Boswell, previously of No Mas Bodas. Her songs of romance, betrayal, and underworld flashes are lit up by Liz Burrito's lunar guitar soundscapes and Kelsey Wickliffe's harmonies and melodic bass. Vajaja Valejo's drums complete the dream. Their debut album, Chimera, (recorded by Louie Lino at Resonate Studios) is available at Waterloo Records and on Bandcamp, Itunes. In Recent news they just released their full length second album on vinyl!! Whats a Woman To Do—-thanks to Little Bit Records! (recorded again by Louie Lino at Resonate Studios) It is available at Waterloo Records and Antones, and online channels..