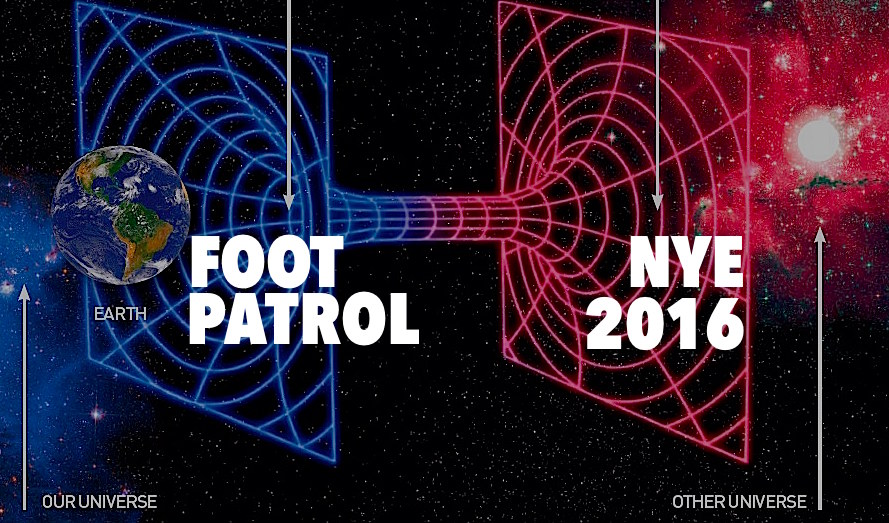 New Year's Eve 2016
Foot Patrol
SOLD OUT! Happy New Year, y'all!
Foot Patrol & The ABGB present:
New Year's Eve 2016- The Magic Time Machine
This New Year's Eve, take a trip to the future with us- when all music will be fresh, funky and feature the fantastically podiarific stylings of Foot Patrol. Yes, The Foot Patrol future. A future that is all about making you move to highly original and badass robust grooves designed to create an absurdist postmodern smellabration.
Foot Patrol will also push the button on the magic time machine and take us back in time to the '80s of our last century. A journey that will encompass Minneapolis funk with Hip-Hop, James Brown, New Wave, Funkadelic, video game music, and more. Think the biggest hits of Prince, Michael Jackson, The Time, and more. We will go all the way back to 1982… to party like it's 1999.
Come dressed for the future, the 1980s, or whenever you want to be, as we close out 2015 in style.
We'll have a complimentary Champagne Send-off right at count down and auld lang syne time! Due to our zoning permit, we'll have to stop serving at midnight, so we'll all welcome in 2016, toast with our bubbly, hug and kiss, and say goodnight.
Come for dinner and stay for the show… but go ahead, tell your friends, "Our New Year's Eve plans are set!"
Advance Tickets: $10
http://shop.theabgb.com/products/foot-patrol-new-years-eve-2016
Hard tickets will not be issued. Your name and ticket order will on a list at the door.
If still available night of the event, tickets will be $15 at door.
Please carpool to the show and make plans to get home safely.
Capital Metro is free on New Year's Eve : http://www.capmetro.org/planner/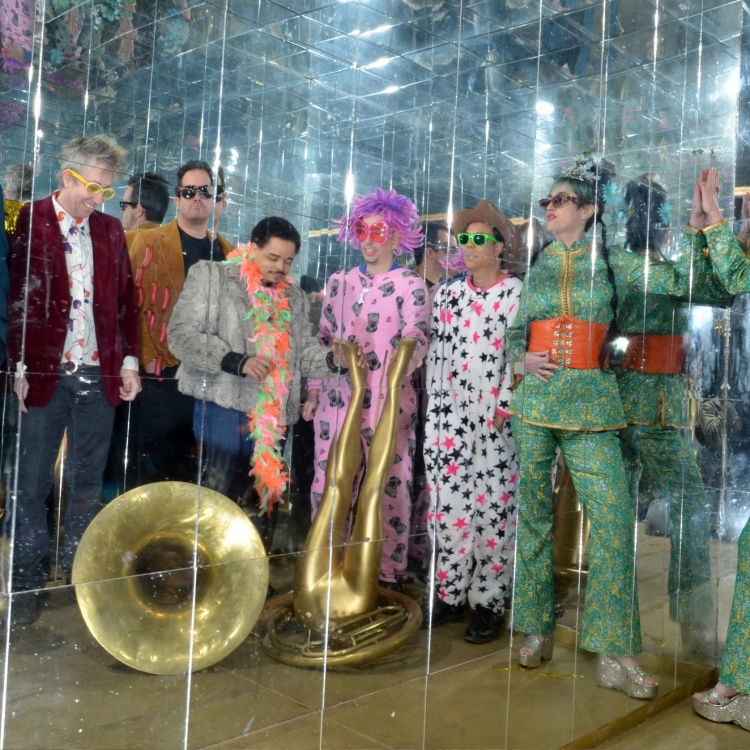 Toetry In Motion!
Foot Patrol smellebrates the wonders of the foot. Yes, we're talking dogs, gunboats, call them what you will; those sometimes smelly appendages are the subject of Foot Patrol's amorous attentions. TJ Wade, the band's blind singer and keyboard virtuoso happens to have a strong attraction to feet.

"An air-tight funk band." – Spin Magazine
"Vocal performance and the power of their inescapable rhythms was enough to make you surrender to their outrageous presentation…not just a foot-worshiping novelty act. Foot patrol puts the fun back in funk." – Austin American Statesman
"Resuscitates the party-up vibe of early-1980s synth-funk via clever toe-tappers." – Austin Chronicle
"Inspiringly crazy and awesome on stage." – Vice Magazine
"Slithering, sexed-up funk." – Onion AV Club