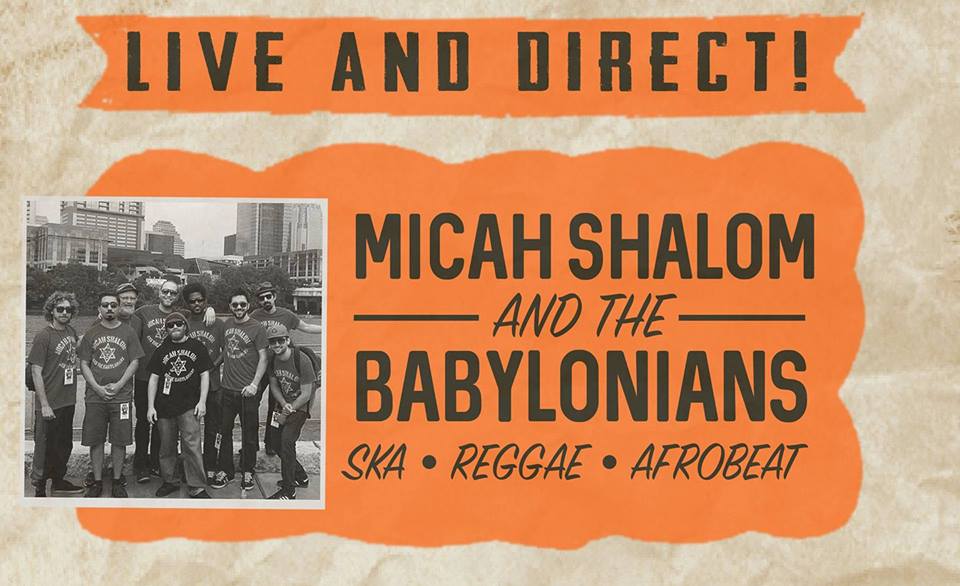 Micah Shalom & The Babylonians
Micah Shalom & The Babylonians play a mix of Traditional Ska, Roots Reggae, Rocksteady, and Afro-Beat grooves. Lead by a full horn section, with occasional vocals by Micah Shalom and guest artists.
Members of The Babylonians (Micah Shalom – horns, Evan Hegarty – keys) have played with international producer and singer Mikey Dread A. K. A. Michael Campbell, as well as Israel Vibration singer Craig "Apple" Garbriel. The Babylonians also play as a backing band, and have done so for Kevin Batchelor(The Skatelites, Steel Pulse trumpet player) and Cedric IM Brooks(Skatelites Tenor Saxophone, and original Studio One musician) as well as Grammy award winner Calton Coffie of Inner Circle fame. Another member, Mark Wilson – sax, has played with countless artists most notably Burning Spear through the 90s.
Together the group has formed strong ties to the reggae community with crossover into the world music scene. Always looking to mix genres to create a modern sound and original feel while keeping true to the roots of the music.