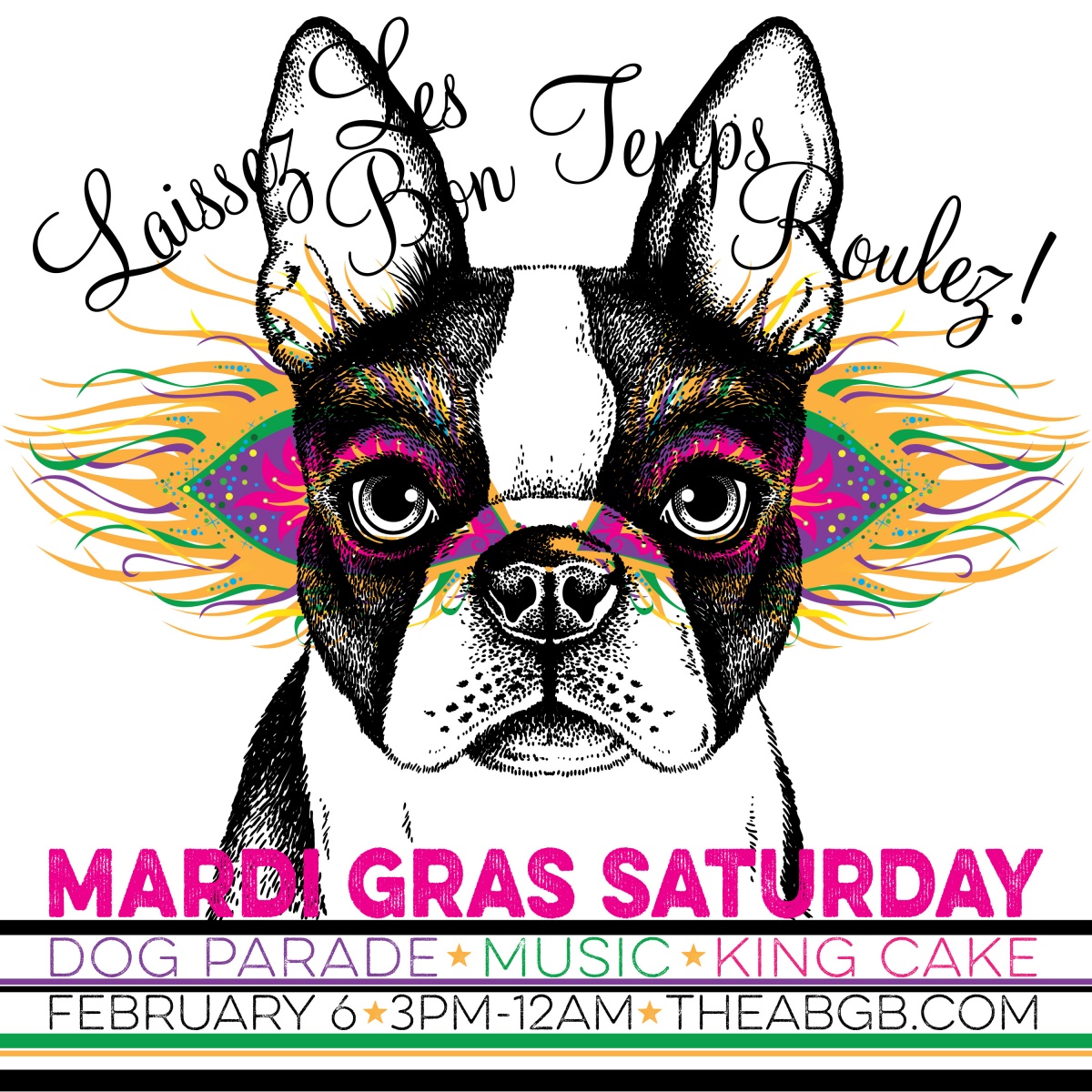 Mardi Gras Saturday
Jimmie Dreams & The Crescent Soul Revue 10p / Gumbo Ce Soir 7p / Greg Izor 3p
Laissez les bon temps roulez with us! We'll be partying all afternoon long and into the night.
MUSIC!
Greg Izor 3p
Gumbo Ce Soir 7p
Jimmie Graves (Dreams) & The Crescent Soul Revue 10p
PARADE!
A Doggie Mardi Gras Parade! Come have your pup "bark for beads" with our friends from
BarkHappy
@ 5pm (stay tuned for more details).
CAKE!
King Cake, that is!
FOOD!
There will be special stuff on the menu via Chef Tim!