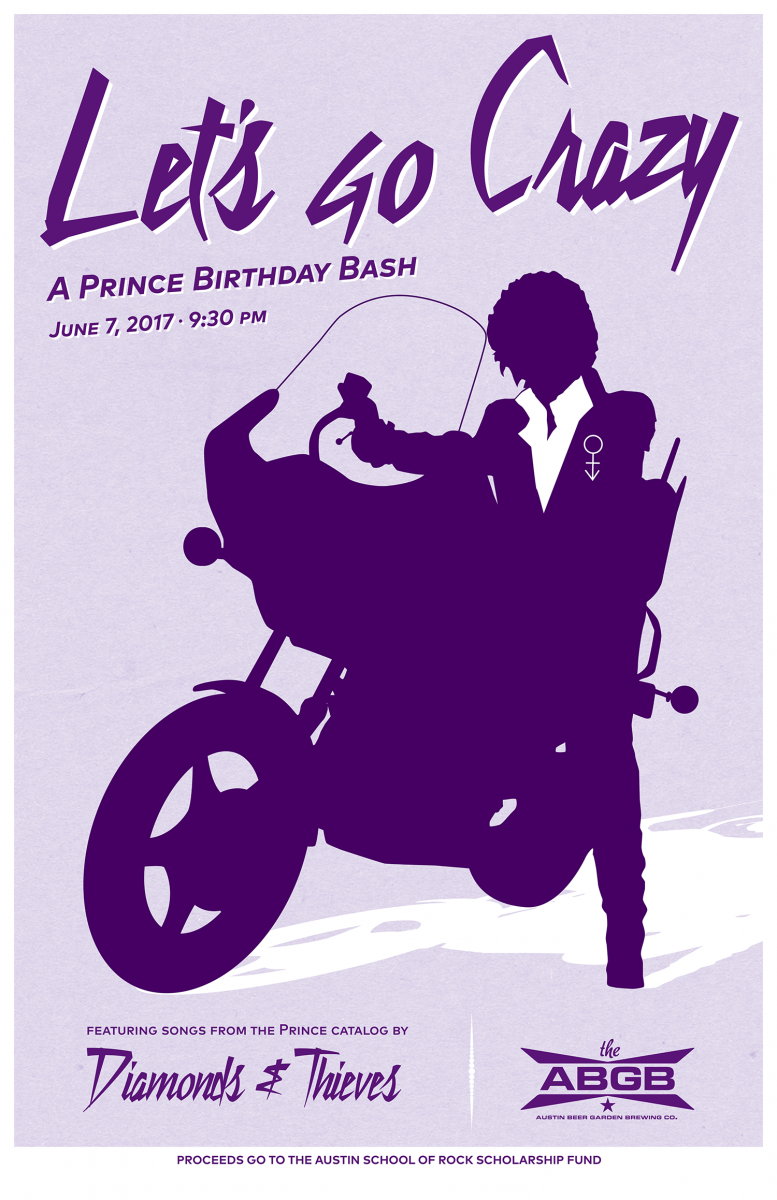 Let's Go Crazy : A Prince Birthday Bash
JUNE 7th 9:30P (DOORS 8:30P)
IF AVAIL, $10 TIX AT DOOR
It's the purple one's birthday and we're throwing a party 4 U. Austin'sDiamonds & Thieves will rock songs from the entire catalog.
All proceeds go to Let Them Rock: a charitable non-profit, created in collaboration with School of Rock, providing increased access to performance-based music education.  Providing scholarships to young musicians at School of Rock Austin enriches not only the lives of the student and teacher, but enriches the heart of Austin's music community as well.
Of course, there will be cake. And much more is the works, so get the look ready (face=jammin', body=slammin'), and stay tuned.