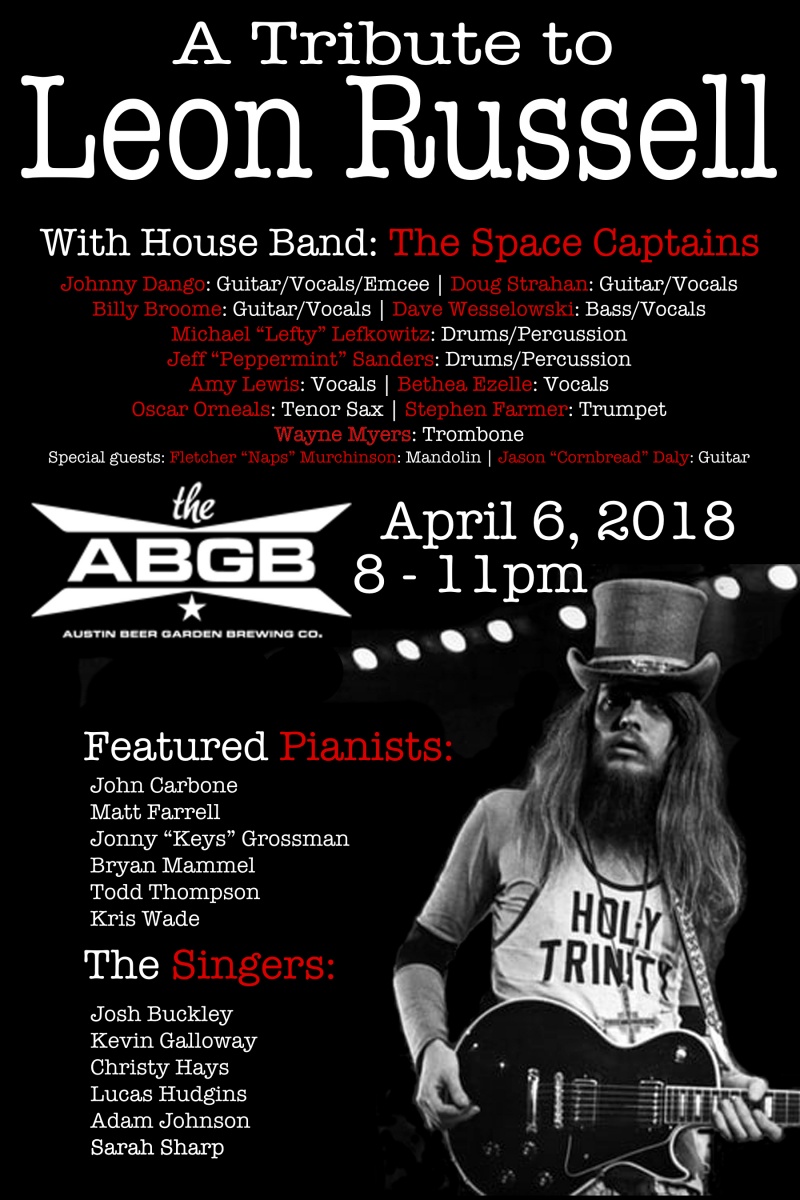 Leon Nights: A Tribute To Leon Russell
April 2nd, 2018 would have been Leon Russell's 76th birthday and to celebrate and remember his staggering musical genius and legacy, we'll be gathering at the ABGB on April 6th to pay tribute to The Master of Time & Space with a concert for the ages. And all ages are welcome, too. And it's free. And it's a guaranteed good time, the whole time, from start to finish.
We've got special big ole house band, The Space Captains: two drummers, a bunch of guitars, horns, a space choir, and a handful of Austin's finest keyboard players and singers, all ready to blast off on the rock & roll rocketship and we hope you'll come along for the trip.
It's gonna feel like Austin, Texas circa 1973 so don't miss it, or you'll miss it, ya know?