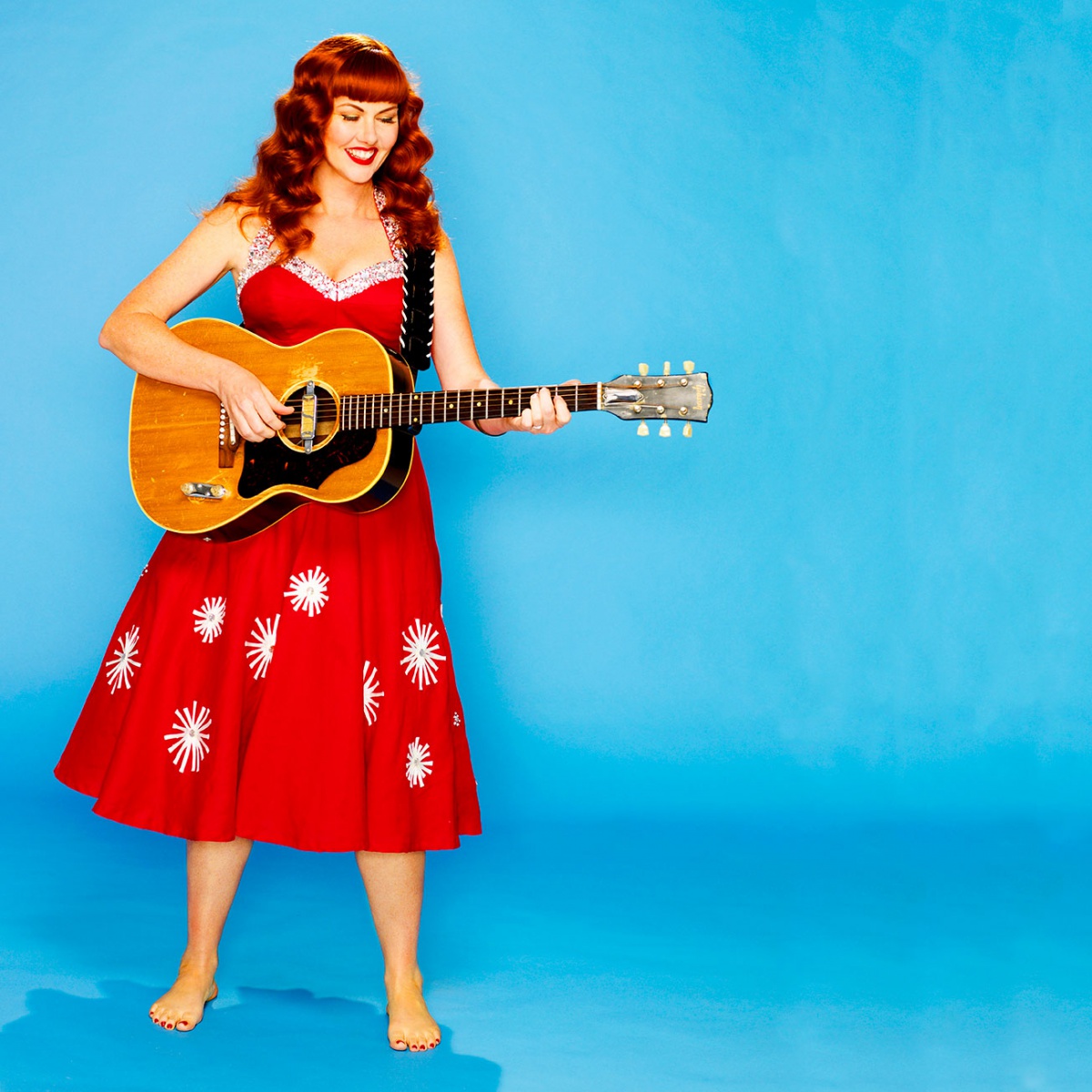 Kim Lenz
10p
The Ghost Wolves
9p
It's a full moon. It's a Saturday night rock party. This one's going to be a scream. See you here.
Kim Lenz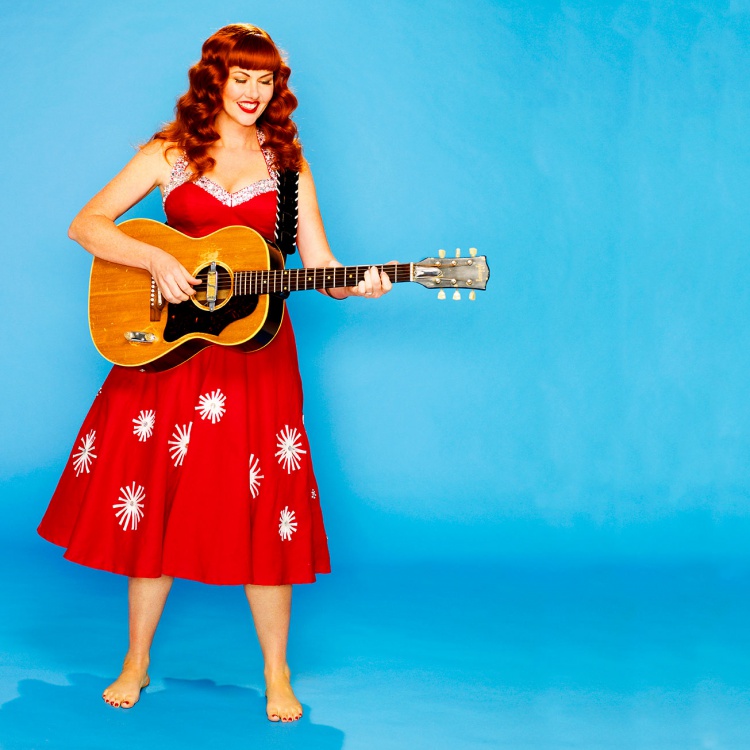 "If Elvis had been a woman, he probably would have sounded just like Kim Lenz… — Rolling Stone "
Los Angeles-based musician Kim Lenz has been cultivating her take on rockabilly since 1998, releasing three albums, including a pair for Hightone Records – one of the most influential labels in the genre – and playing hundreds of dates around the world. Already a recognized force on the roots music scene, Lenz is now poised for a breakthrough with her upcoming albumFollow Me, scheduled for release on August 20th via Riley Records.
Follow Me stays true to the genre and its traditions, but Lenz also allows her recent life experiences to show through in a way that she hasn't attempted before. While growing up in San Diego and Phoenix, Lenz was a fan of Blondie, The Pretenders, X, Big Star, and The Buzzcocks.
"I've always had a penchant for good pop music," she says, but Lenz really fell in love when she moved to Los Angeles and discovered the burgeoning roots music scene there.
"It was pretty small back then," Lenz says of the community at that time. "Big Sandy, Dave & Deke, and the Reverend Horton Heat were all happening there in that small scene. Everyone was looking back and taking their own stab at what they found. It was cool." At the time, Lenz was working in an office that piped in the Pasadena public radio station KPCC throughout the day.
"That's how I came to know the standards and classic American songwriting," she remembers. Armed with a musical education in the works of Jerome Kern, Irving Berlin, George Gershwin, Cole Porter, Hoagy Carmichael, Johnny Mercer, and others, Lenz moved to Dallas to finish school, and to take a chance at becoming a performer herself, playing her first show at the Bar of Soap (bar in the front, laundromat in the back.) She immediately knew that she had found her calling.
Lenz began performing regularly around town and a year later was named the Dallas Observer's "Female Vocalist of the Year." Flying back to L.A, she recorded a 45 that quickly found an audience among the rockabilly scene there. The call to make an album for Hightone Records came soon after.
"It did better than anyone expected," Lenz says of her debut album. "We toured and played about 200 dates a year for three years. We were so wild back then, when I look back, I'm surprised we survived!" Lenz then took a break to start a family, and assumed that someone else would fill her shoes while she was gone. But no one had. "I was able to pick my career back up seamlessly," she says about returning to the road. "That is one thing about this scene. Once they love you they love you forever."
Lenz hopes that loyalty continues with Follow Me.
"They say that money can't buy love, but I paid dearly," Lenz sings on the album's opening number "Pay Dearly," and her wise words only become more candid and potent from there. The songs on Follow Me reflect recent difficult events in Lenz's life that she knew she had to incorporate into her work.
Following the release of 2009's It's All True, and the tour of packed houses that followed, Lenz suffered a series of personal setbacks. Discovering that she was adopted and that her family had kept it secret all of her life, opened up a flood of terrible memories for Lenz to sort through and come to terms with. At the same time, Lenz also lost her friend and bandmate, Nick Curran, to cancer.
Lenz has built a career on making music that adheres to a traditional rockabilly sound, and working on Follow Me with a legend like Leyland has allowed her to continue that. Leyland was also able take Lenz's unusually heartfelt lyrics and work with them in this context. Or as Lenz says, "He took these tough sad songs and put a sparkle on them."
Follow Me's first single is its title track, which evokes everyone from Amy Winehouse to Wanda Jackson, incorporating elements of soul into Lenz's established American roots sound.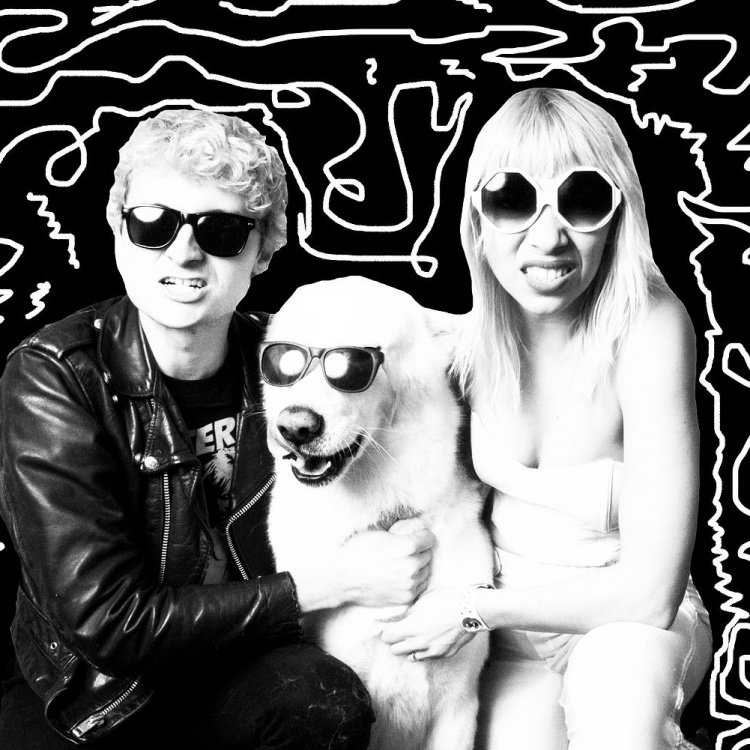 The Ghost Wolves' name mirrors the ferocious, primal sounds the Austin duo conjure from drums (Jonny Wolf) and guitar (Carley Wolf), and acknowledges Carley's upbringing among hybrid wolves on her family's ranch. The duo take inspiration from a variety of American styles ­but refer to their unbelievably fierce sound as just Texas Rock 'N' Roll.
The band formed in 2010 and released their first EP titled, In Ya Neck, in 2011, followed by the seven‐inch, Getchya Hip Thrust, before signing to Nashville's Plowboy Records in 2014 and releasing the album, Man,Woman, Beast. The album was recorded at Austin's famed Arlyn Studios (where Ray Charles, Willie Nelson, Stevie Ray Vaughan have taped) and was mastered by Howie Weinberg (Nirvana, the Ramones, The Clash).
The band tours relentlessly and is always creating new music videos, art, and custom stage wear. The Ghost Wolves have collaborated in the studio and on stage with Bushwick Bill (Geto Boys), Johnny Vidacovich (New Orleans' drumming legend) and BP Fallon (Led Zeppelin, John Lennon, T-Rex, Thin Lizzy). They're known for their infectious on­‐stage chemistry and raw energy, presenting "face­‐melting riffs and unfettered noisy productions" (Austin Independent Music) to live crowds ­‐ over 1000 shows delivered and counting!
In 2014 alone the band played SXSW, Psych Fest, Ireland's Electric Picnic, plus their first European tour dates. Japanese cult fashion line, Hysteric Glamour, flew them to Tokyo to play their 30th Anniversary event. The Ghost Wolves' complete music catalog and custom merchandise were carried exclusively in Hysteric Glamour's Japanese stores for the entire 2014­‐2015 winter season. Revered global fashion house, Perry Ellis, used an instrumental version of The Ghost Wolves' song "Gonna Live" for a behind‐the‐scenes look at Michael Maccari's debut collection for Fashion Week in New York City last fall.
"Shotgun Pistol Grip," recorded on Carley's vintage one‐string Teisco guitar and one of several live during which Jonny plays drums with his feet and left hand ­‐ while playing an analog synthesizer with his right ‐ has been featured on the hit TV series Shameless. "Dangerous Moves" was used in Oxygen's Bad Girl's Club and in the over‐the­‐top trailer for Japanese martial arts film, Why Don't You Play in Hell? "Attack Attack Attack" was heard on MTV's Real World: Explosion, Oxygen used "Itch" on Funny Girls, and Oxygen's Best Ink used "Gonna Live" and "Baby Fang Thang."