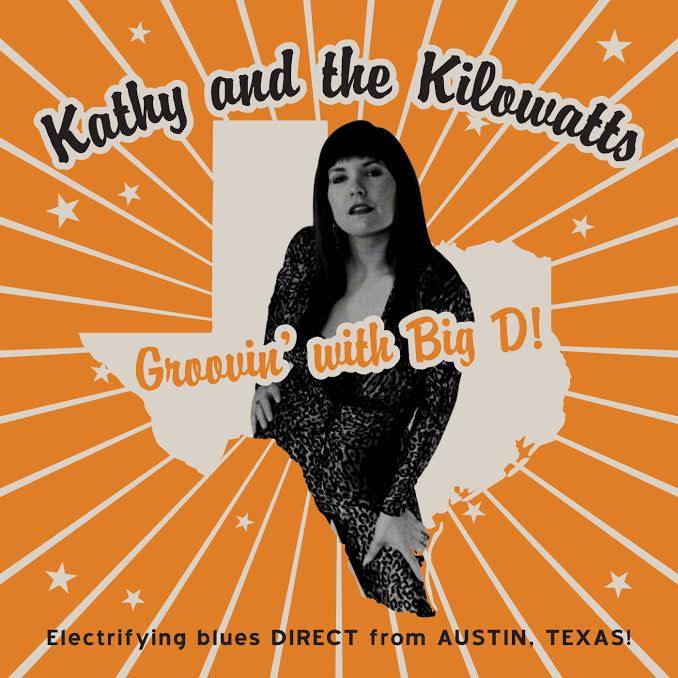 Kathy and the Kilowatts
Kathy and the Kilowatts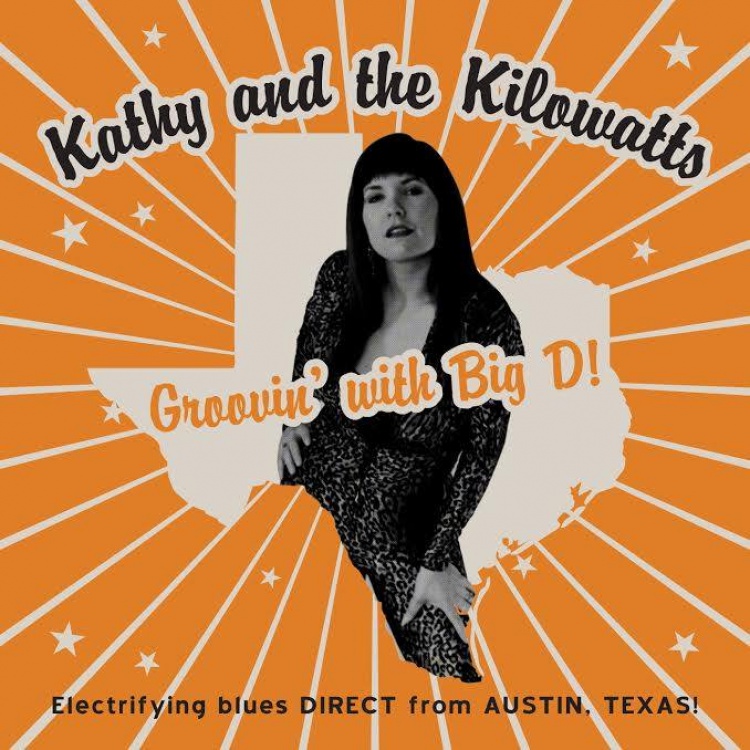 When her family moved from Chicago to Austin, Texas, little did the then 12-year-old Kathy Murray know that she was not only leaving one blues hotbed, but also had landed in one of the future musical meccas of the world. She also had no idea that she, herself, would soon be a rising star of that musical landscape!
After witnessing what she can only describe as a "life changing triple bill" at the famed Armadillo World Headquarters, which included "Storm" with Jimmie Vaughan, "Paul Ray and the Cobras" featuring Denny Freeman, and "The Nightcrawlers" featuring a young Stevie Vaughan (well before his SRV days). Murray developed her vision of the blues in the formative days of the Austin blues scene, jamming with luminaries like Doyle Bramhall, Sr., W.C. Clark, Stevie Ray Vaughan, and members of The Fabulous Thunderbirds.
Encouraged by Austin blues legend Blues Boy Hubbard to sing professionally, she and her band the Kilowatts are a staple of the Austin roots and blues scene. They have shared the bill with many top acts, including Albert King, The Fabulous Thunderbirds, Albert Collins, Bobby "Blue" Bland, Koko Taylor, Marcia Ball, and Sam & Dave, and grace the stages of Texas' most fabled venues.
A songwriter par excellence, Murray has amassed a rich catalog of original songs. Kate Meehan, the marvelous "Queen of Tasmanian Blues", has recorded 14 of Murray's songs, and Murray won an Australian Blues Association "Song of the Year" Chain Award for Meehan's recording of Murray's song, "Call Me Mrs. Blues". Recently in the States, Murray has been thrilled that the sultry songstress Toni Price and the sensational Spencer Thomas have both recorded her song, "Bird in the Hand", to great success.
The stars were clearly aligned, and the magic was there as Kathy, along with her husband and musical soul mate, Bill "Monster" Jones, and her world-class musician/producer and brother, David Murray, went into David's studio to record her current CD, "Relatively Blue". The result is a collection of 10 of Kathy's original compositions that are teeming with honesty, soul, groove and family intuition.