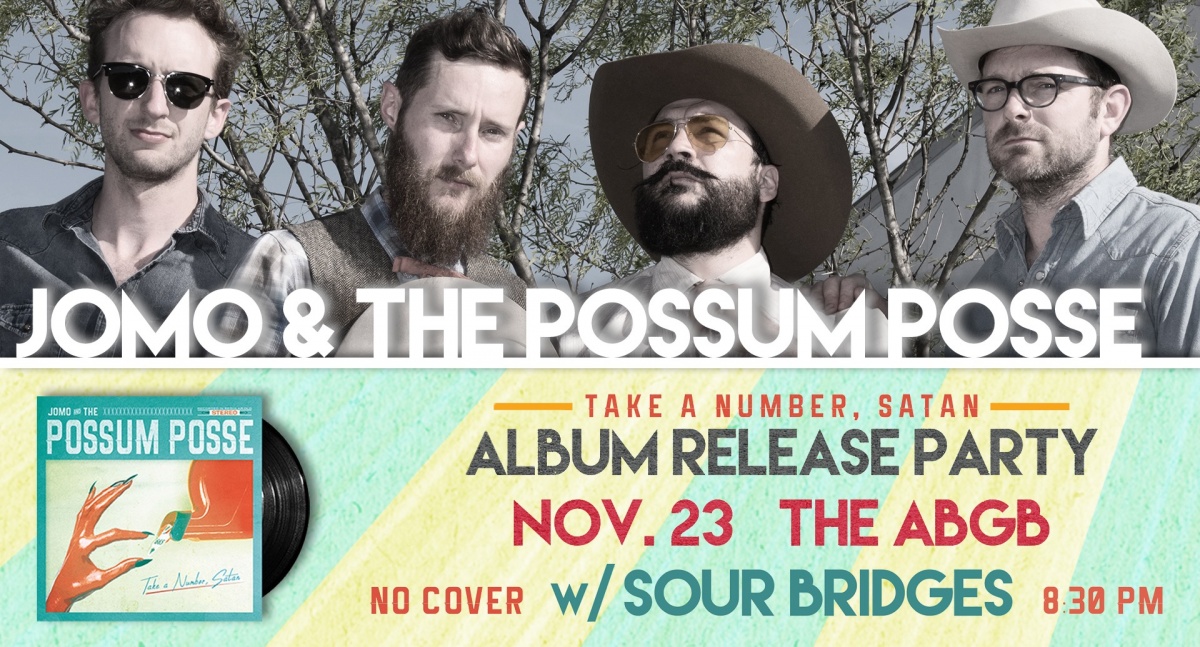 Jomo & The Possum Posse
With support from
Sour Bridges
We're celebrating the release of "Take a Number, Satan" – the latest studio album from Jomo & The Possum Posse. Come check out the new tunes and additional shenanigans. Austin favorites Sour Bridges kick off the evening. No Cover!
Sour Bridges 9pm
Jomo & The Possum Posse 10pm
Pre-order the album in advance:
http://thepossumposse.com/
And listen to Sour Bridges:
https://www.sourbridgesmusic.com/
Jomo & The Possum Posse
Best known for the wildly popular viral video series, "Guy On A Buffalo," Jomo & The Possum Posse have been rousing crowds since the turn of the millennium (this last one) with their blend of cynicism, dead-eyed soul and anti-machismo honky-tonk. Their cult video series has surpassed 20 million views, garnering national attention from NPR's All Things Considered, Forbes, G4's Attack of the Show, and a slew of major media outlets.

The band is led by Jomo Edwards, who's award-wining lyrics tend to skate the line between the sardonic and the arcane… specifically on roller skates (it's Texas, so ice is hard to come by). Jomo can also be heard weekly as co-host of Sun Radio's Behind The Lines – Tuesdays at 8pm and Sundays at high noon.
Themselves as one of the most talented, ridiculous and cerebrally entertaining live acts around. Their latest record, "Local Motive" skews heavily toward roots rock & roll and old-school country.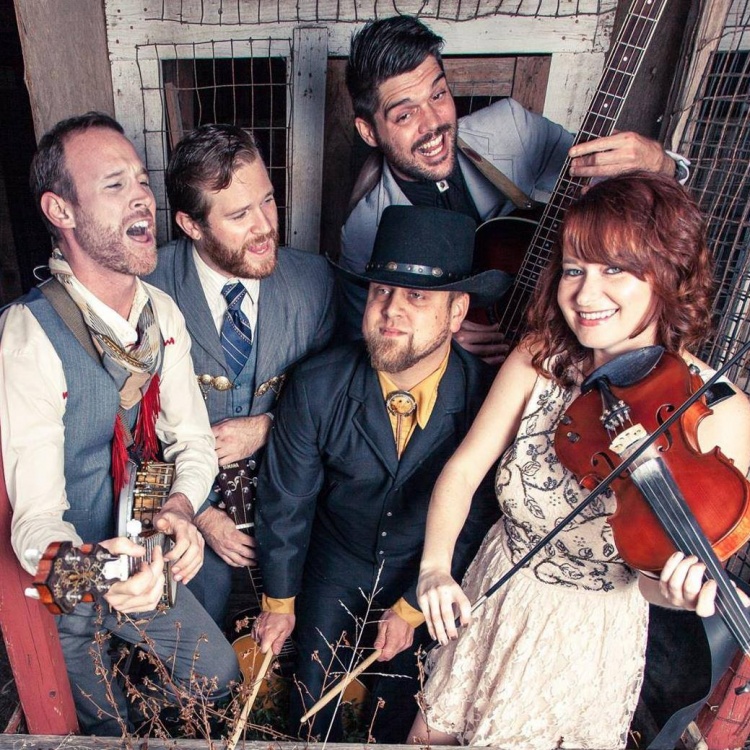 Founded in 2009, Austin-based Sour Bridges is a band that has turned into a tight-knit family. Established early on as a mainstay in Austin's finest venues, the band has branched out in recent years to earn substantial airplay in the region and play roots music festivals UTOPiAfest, CMJ Music Marathon, SXSW, Daytrotter and more.
Self-dubbed browngrass – think bluegrass on steroids – Sour Bridges is inspired by greats like Gram Parsons, The Band and The Byrds. The funky, rock-inspired group's distinct sound starts with a steady drumbeat, layers on bluegrass instrumentation – banjo, guitar, bass, and fiddle – and tops off with electric guitar, keys, boots, and impressive harmonies.