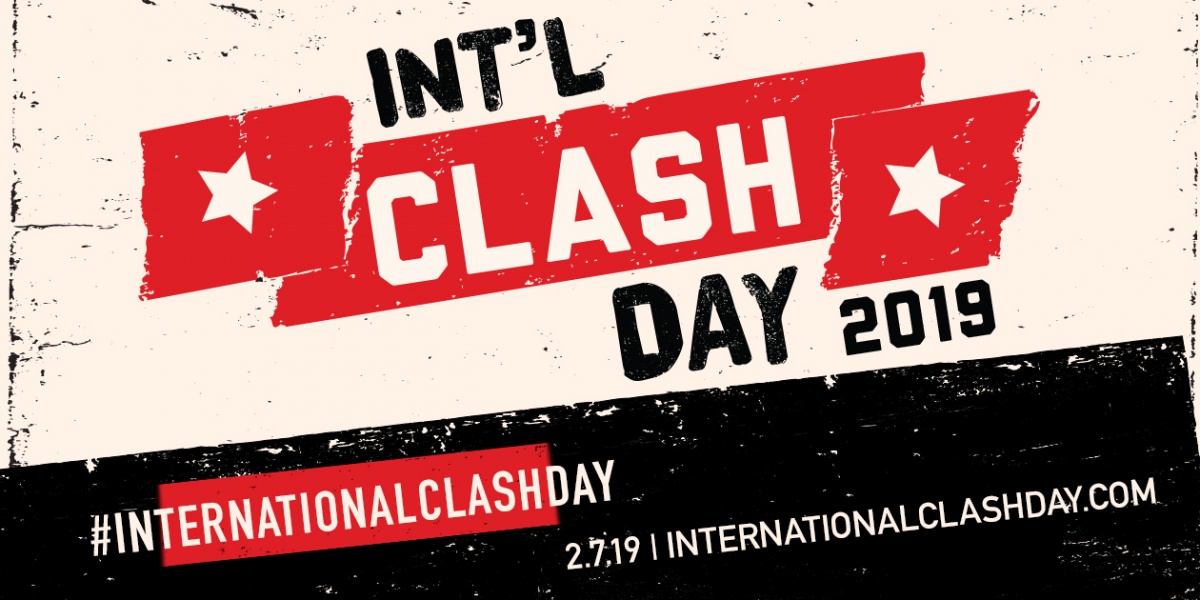 International Clash Day ATX
FEATURING Clash Under Glass / Clash Rub-a-Dub
Come celebrate a day with 'the only band that matters' with us. We're joining KEXP out of Seattle and a host of other cities around the world for International Clash Day 2019! For more info, visit: http://internationalclashday.com/
"​Clash Under Glass" a special pop-up, one-day only exhibit featuring ​a collection of The Clash's memorabilia​ curated​ by a disciple of Joe. Our good friend Dallas spent some good time on the road with Joe Strummer and will be bringing some amazing stuff to see as well some amazing stories to hear.
At 4pm – it's Papa C and Cap'n Jim's Annual Day of the Clash Rub-a-dub featuring the best Clash tunes, roots, reggae, dub and more. All vinyl set, 4 hours of boss reggae!
Papa C aka McPullish has been producing reggae and dub in the Austin area since 2006 and has worked with many of the best reggae artists in Texas and worldwide. For his vinyl set he will be showcasing roots reggae, dub and beyond.. Jim Bradford has been DJing with his Heart and Soul Sound collective for many years in Austin, including a previous residency at Lovejoys and current weekly sessions at Lost Well and Right On! He plays Jamaican music and much more and has a deep knowledge and vinyl collection of reggae, punk, soul and other genres.
Celebrate the art and the music of the Clash with us!