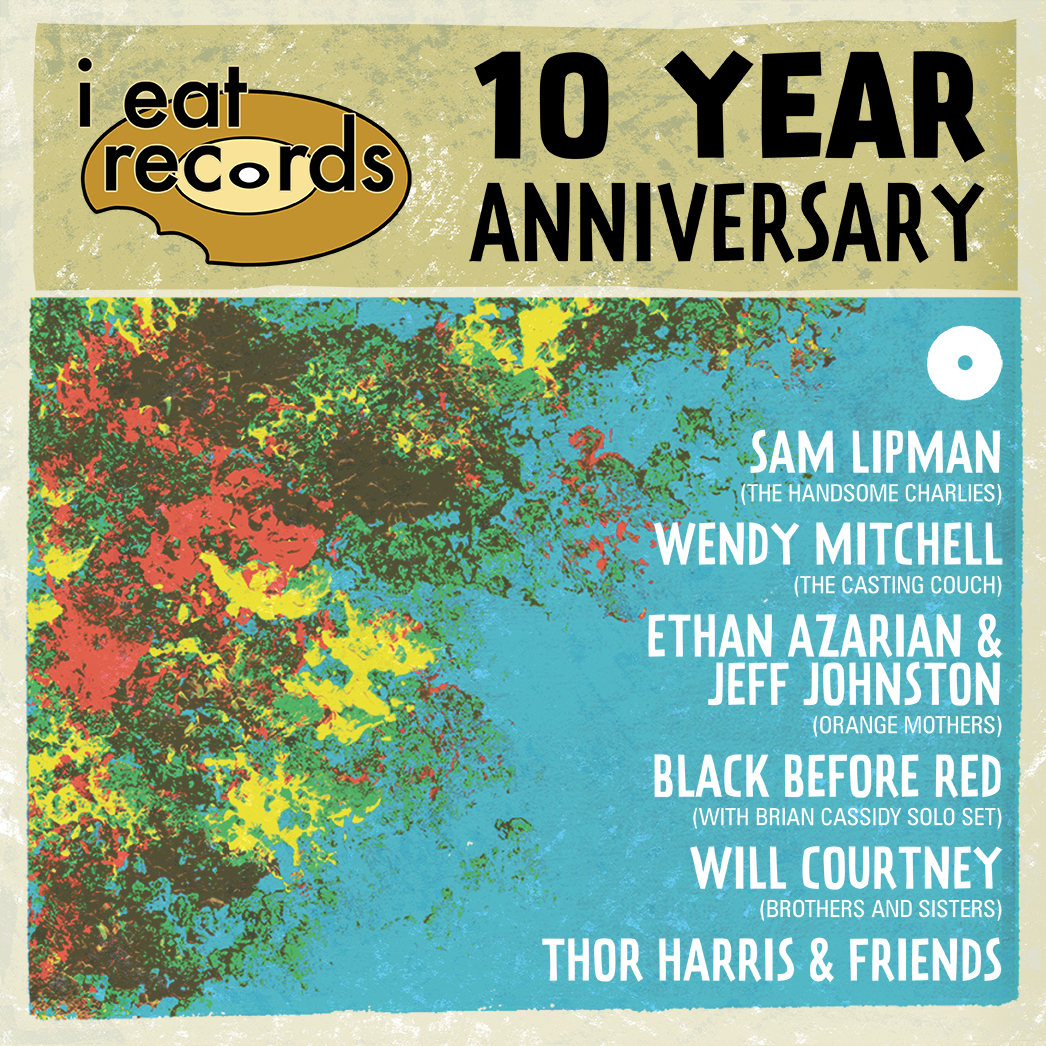 I Eat Records 10th Anniversary Party
10 years. That's a long time. And definitely, worth celebrating. Come join us for full night of great music as everybody comes together to say cheers to I Eat Records.
7pm
: Sam Lipman (The Handsome Charlies)
7:30pm
: Wendy Mitchell (The Casting Couch)
8pm
: Will Courtney (Brothers and Sisters)
9pm
: Ethan Azarian & Jeff Johnston (Orange Mothers)
10pm
: Black Before Red (with Brian Cassidy solo set)
11pm
: Thor Harris & Friends
Lynn Boland and Jason Callahan started I Eat Records in 2005. That year saw seven releases by the label, including debut albums by the Casting Couch, the Handsome Charlies, and the Glass Family as well as Ethan Azarian's second album, Orange Mothers' greatest hits, and a compilation featuring many other local favorites such as Okkervil River and Shearwater and art by Bryan Keplesky, who also started Misprint Magazine that year. Release shows were at the Hole in the Wall, Cactus Cafe, Continental Club, Carousel Lounge, and the original Emo's, where Ghostland Observatory memorably kicked off the Handsome Charlies' release show. The label subsequently worked with Brothers and Sisters, Black Before Red, Thor Harris (Swans, Shearwater, Smog/Bill Callahan, . . .), and ABGB's very own Paul Minor.
Tonight we turn back the clock to 2005. Come reconnect with people, music, merch, efforts, hopes, dreams, and Austin from ten years ago.