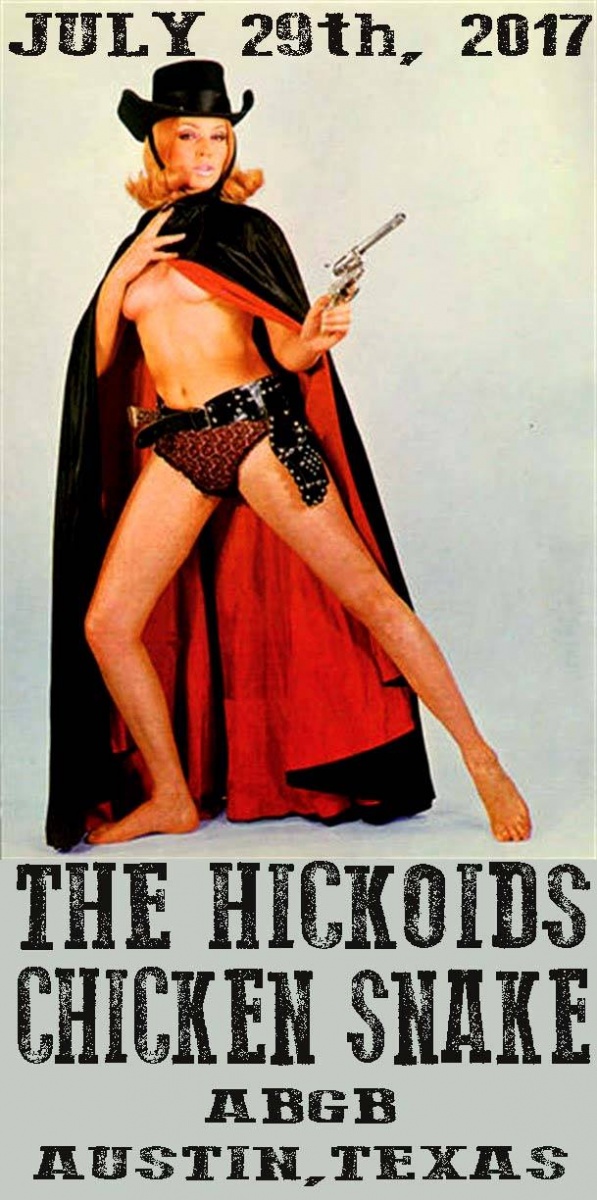 Hickoids
•
Chicken Snake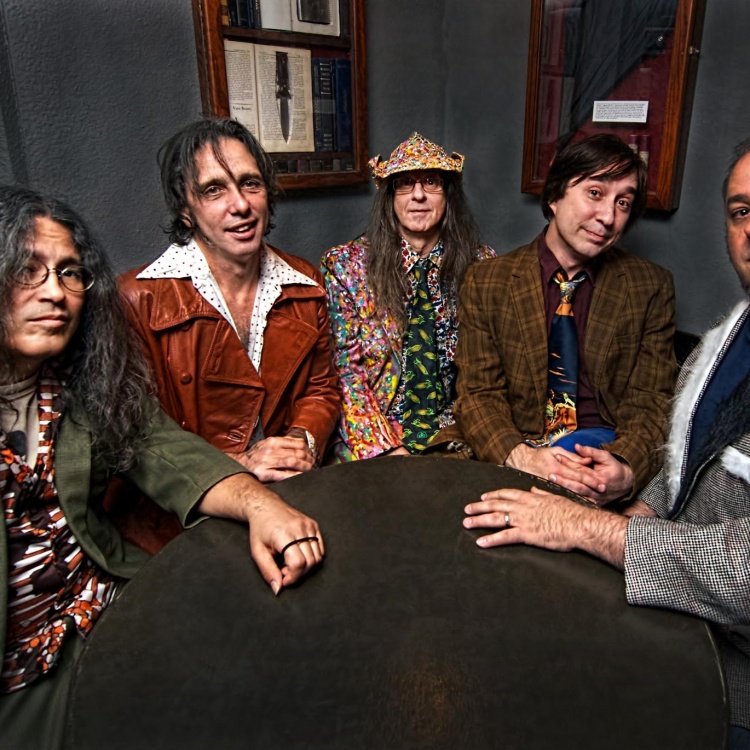 The Hickoids are a storied Austin cow-punk outfit that were originally formed back in 1984 and issued 3 releases on the Toxic Shock label which were also licensed and released in the UK (Fundamental/Red Rhino) and Germany (Musical Tragedies). The band toured the US extensively throughout the mid and late 80's, but drunkeness, frequent line-up changes, perpetual poverty and legal beefs caused the boys to call it a day in 1991. After taking a decade-plus off for bad behavior the boys reformed in 2006 and have released two new albums since reforming 2011's "Kicking It With The Twits" and "Hairy Chafin' Ape Suit" in 2013.
Chicken Snake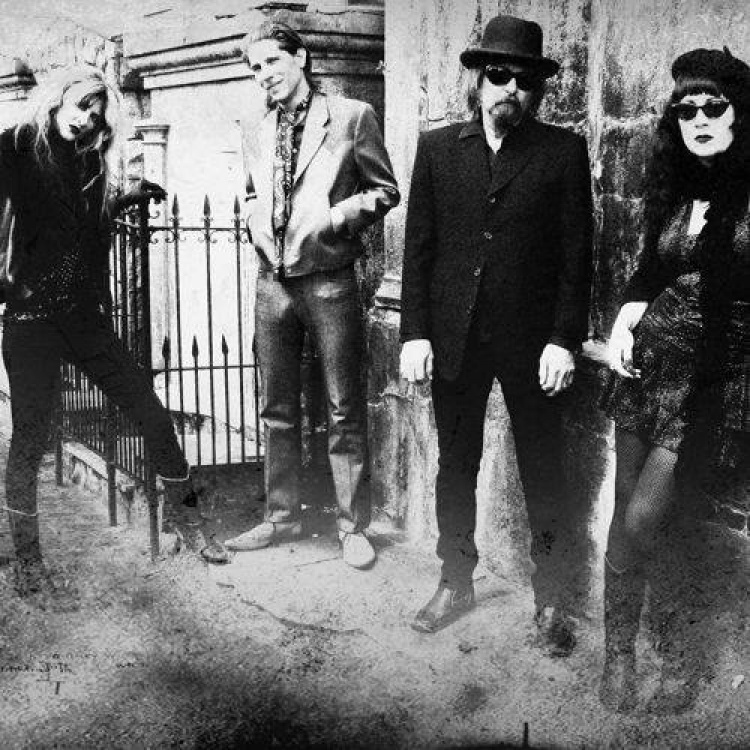 CHICKEN SNAKE was founded in 2009 by Jerry Teel ( Honeymoon Killers, Boss Hog, Chrome Cranks, Knoxville Girls, Jerry Teel & The Big City Stompers ) and his wife and songwriting partner, Pauline Teel ( Jerry Teel & The Big City Stompers ). The band has included many musicians along the way, as The Teels have wandered through the big cities and waded through the backwoods swamps, while longing to return to New Orleans after Hurricane Katrina.
Upon returning to New Orleans, they solidified the line-up with Chicken Snakes long time guitar player, Josh Lee Hooker and the recruitment of Jessica-Melain on drums. This line-up is present on their last two records, UNHOLY ROLLERS ( BEAST RECORDS 2014 ) and the newly released, TOMBSTONE N BONES ( BEAST RECORDS 2016 ) .
CHICKEN SNAKES sound is likened to old rusty train wheels, screeching down a lonesome track at midnight .. Or a Gris-Gris charm made of dirty swamp water, a pinch of graveyard dirt, a few bottles of Whisky & Gin, The Devil and Sin, stirred with a handful of rooster feathers- until mixed well.