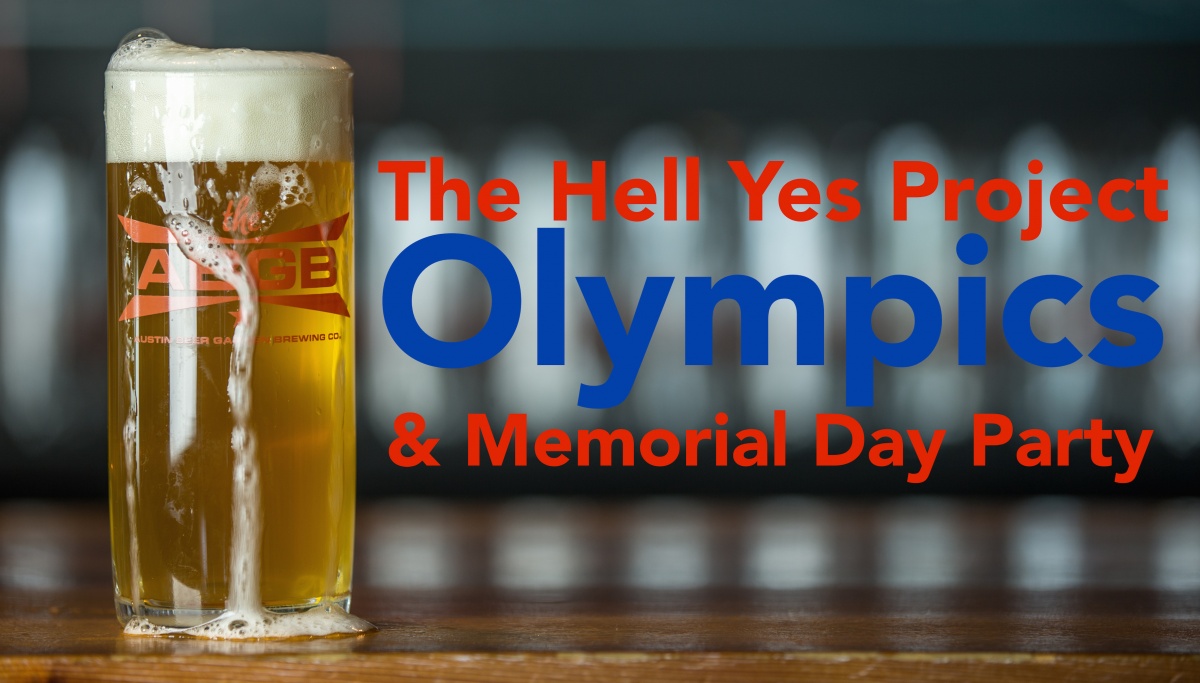 The Hell Yes Project Olympics & Memorial Day Party
You're invited to our Memorial Day party! Bring your friends for food, beer, music… and sports!
Come to party, and cheer on… and maybe, help, EIGHT of our Hell Yes Project partners as they go for a $1000 Gold Medal prize!
Austin Pets Alive!
Ghisallo Cycling Initiative
Austin Habitat for Humanity
Save Our Springs Alliance
Health Alliance for Austin Musicians – HAAM
Central Texas Food Bank
Foundation Communities
AIDS Services of Austin
They'll all be here for the Hell Yes Project Olympics!
The Olympics start at 3p! Just some of the events awesome (potential) events: Egg On Spoon Race, Water Balloon Toss, Speed Hole, Crowler Can Stackin', & Poop The Potato!
And back again! Live Band Karaoke with Karaoke Apocalypse! Each team will have one song to impress the crowd. Crowd participation will help determine the winner of the event, and perhaps, the entire Olympics!
For more info on The Hell Yes Project., join our facebook group, and visit:
http://theabgb.com/hell-yes-project/
Mark your calendars! Stay tuned for more details!