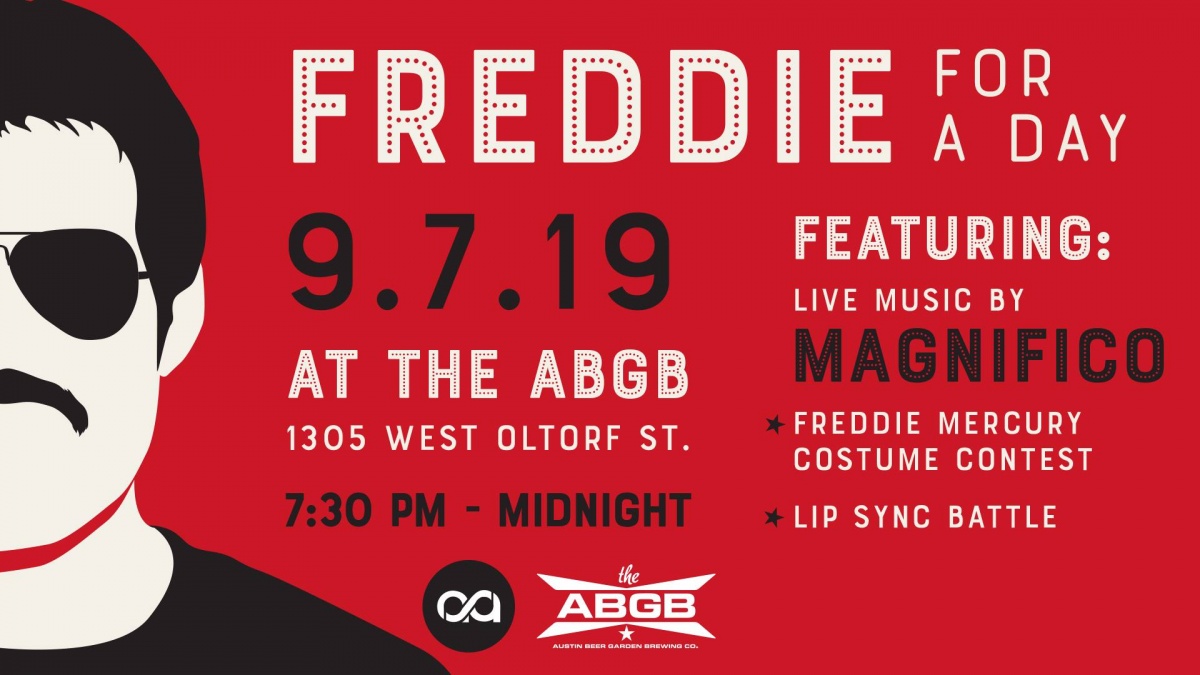 Hell Yes Project: Freddie For A Day!
AIDS Services of Austin, The ABGB, and Magnifico want you here for the international annual event, Freddie For A Day!
Feelthy Good People will be here to kick things off and get everyone danced up and ready to rock.
Austin's world-famous Queen cover band, Magnifico will be here to rock you. So tie your mother down, find somebody to love, get on your bike, and ride on over. We'll all be the champions for a stone cold crazy night!