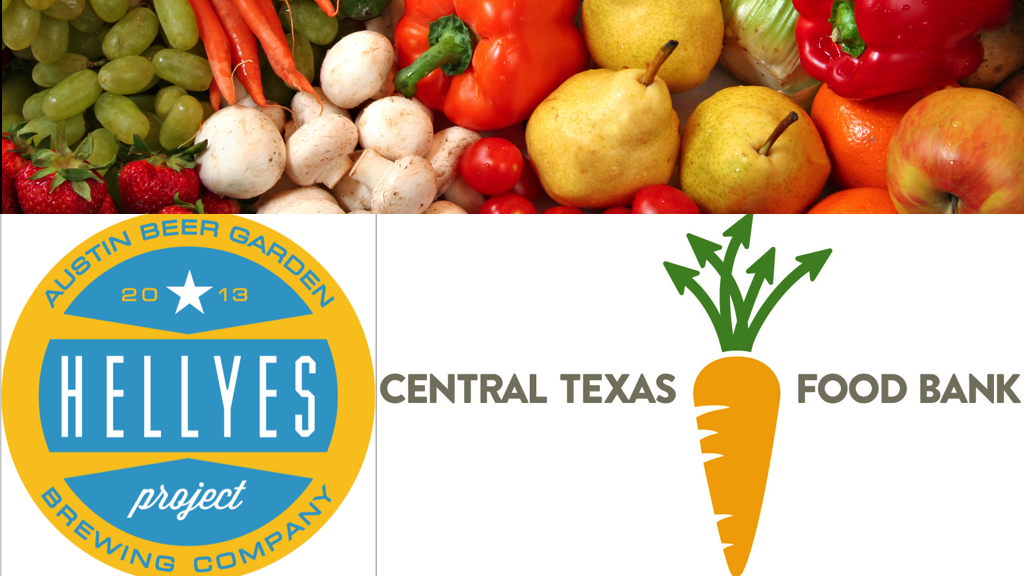 Hell Yes Project: At The Central Texas Food Bank
Are you ready to Volunbeer with us?
The ABGB, as part of The Hell Yes Project, is teaming up with the Central Texas Food Bank on the last Tuesday of the month for an evening of volunteering at the Food Bank's warehouse.
And, after a shift of putting your hands, heart and soul to work, you can enjoy the satisfying taste of a cold ABGB beer. That's what we're calling Volunbeer Night, and we want you and your crew to join us.
Different good times are planned for each month! Activities, speakers, and music are all coming up on tap! Come for the first one, February 27th, as it will feature a behind-the-scenes tour of the Food Bank and all its amazing abilities to serve our neighbors in need!
Mark your calendars for the last Tuesday of each month. The shift runs from 6pm-7:30pm, and brews and events go 7:30pm-9pm. All volunteers must be 21+ and provide proof of ID for beverage service. Please drink responsibly and make prior transportation arrangements as needed.
Join us for a cooperative effort in giving-back, and unwinding! Claim your spot here:
http://individual-volunteers.cafb.volunteerhub.com/EventsV1/Event/Summary.aspx?EventID=5930627