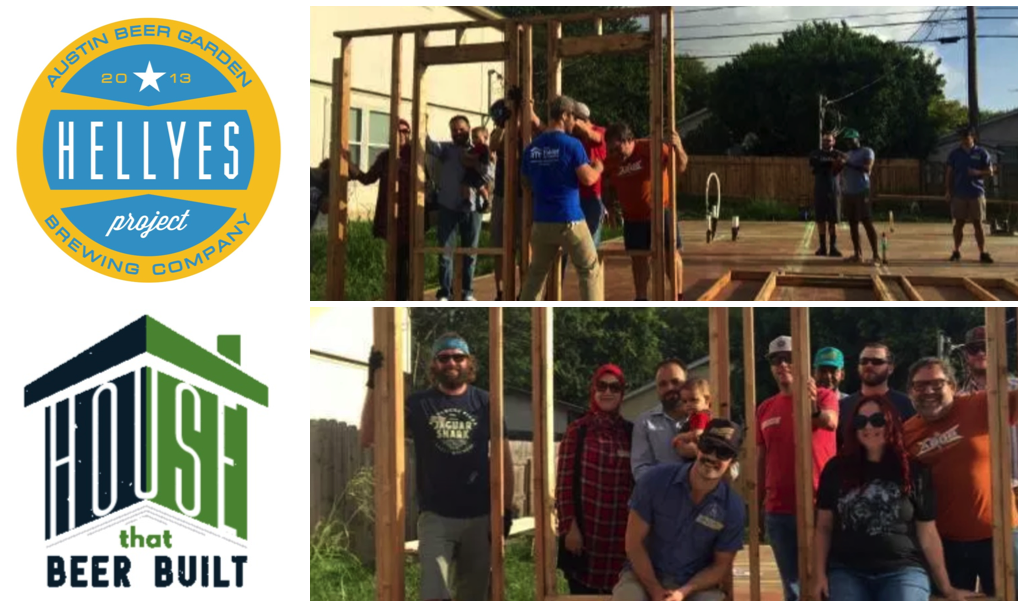 Hell Yes Project: Build Day at The House That Beer Built
at
7212 Boyle Drive, Austin TX 78724
ABGB Day at The House That Beer Built
September 13
7:30am – 4pmHere's your very own chance to prove that 
#beermakesitbetter
!It's an ABGB build day at The House That Beer Built with our Hell Yes Project partner, 
Austin Habitat for Humanity
. The House That Beer Built? We're joining forces to build a home with other great Austin breweries, y'all.And get this, this day is the wall-raising day. Photo op!
Grab your slot alongside our crew of ABGB staffers & The Hell Yes Project volunteers. We'd love to have a crew of regulars, musicians, and friends! That's you!
Check this link out, first to see if sounds like something you'd dig doing:
http://www.austinhabitat.org/volunteer-orientation
A few things:
1. There's a little paperwork and an online-orientation required to volunteer.
2. "Please arrive by 7:30 A.M, dressed appropriately, prepared for the weather and ready to work! Our staff works tirelessly to get families into their homes on time, and ask all volunteers commit a full day, (8 A.M. to 4 P.M.) when volunteering; Shifts and early/late departures break project momentum."
Here is the direct link to volunteer, grab a spot for September 13th:
https://austinhabitat.volunteerhub.com/lp/abgb/
And, we'll want you to tell us your shirt size!
https://docs.google.com/forms/d/1unPdKn09oo46rtXmAQdiex3srueSk_zFpNFfZ9oasyo/edit
We'll work all day doing some good, and then come back to the ABGB and say "Hell Yes!" some more goodness.
The Hell Yes Project: proves our philosophy that #beermakesitbetter. We use the goodness + power of beer to help the efforts of our local non-profit partners. https://theabgb.com/hell-yes-project/