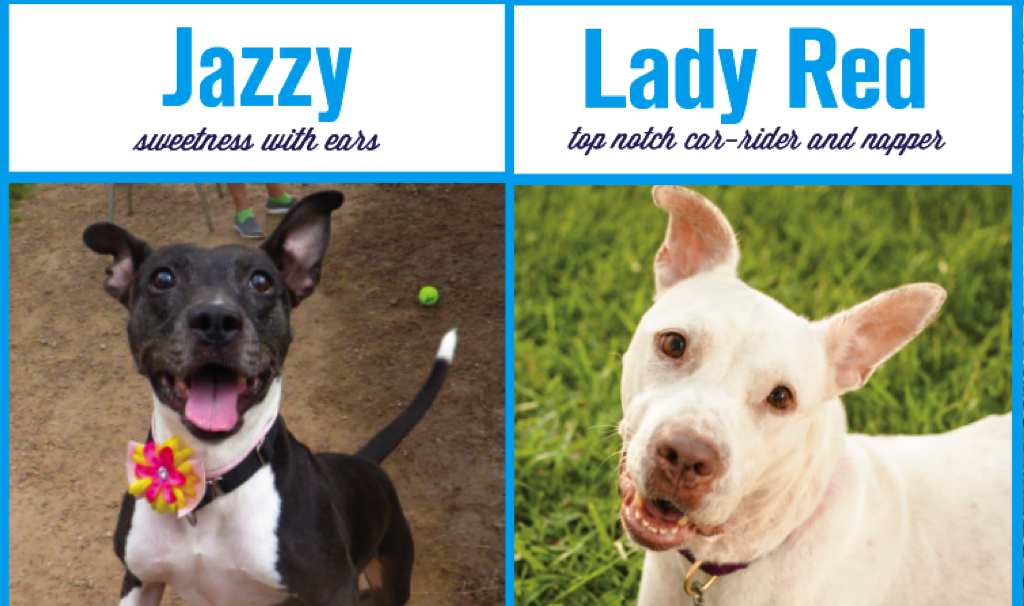 Hell Yes Project: APA! LongStay Spotlight -Jazzy & Lady Red
The primary focus of ABGB's partnership with Austin Pets Alive! is with their Long Stay Dogs: amazing dogs that have been with the shelter for 300+ days and are still waiting for their forever homes.
To help Austin Pets Alive Long Stay Dogs find these great dogs homes we hold monthly volunteer sessions designed to shine a light on deserving doggies and help them find forever homes. This month session is taking place on a Sunday morning! We'll join the APA! Campus Cleanup crew at the APA!'s Town Lake Animal Shelter.
This is a 2-hour shift during which we will be improving the visual impression of the grounds of our Austin Pets Alive! TLAC location. We'll be cleaning outdoor surfaces (benches, chairs, sidewalks), tidying up the kennel signs and equipment bags, raking or sweeping away pesky leaf piles, etc. In general, we'll be giving the shelter a little makeover! There will be cleaning supplies, rakes and trash bags but if you have anything extra of the like please feel free to bring to use yourself or to donate. It's highly suggested that you bring your own set of protective gloves (garden, household, nitrile, etc)! Here's more details:
https://www.facebook.com/events/597882570677175/
Jazzy and Lady Red are the dogs we'll be spotlighting with our efforts!
Jazzy (with the world's most magnificent ears!)
https://www.austinpetsalive.org/adopt/available-dog-details/?ID=46179
Lady Red (who looks amazing in a tutu!)
https://www.austinpetsalive.org/adopt/available-dog-details/?ID=46437
Even if you can't join us, we still need you. Share every post you see and get in on saying of "Hell Yes!" to finding these great pups a forever home!