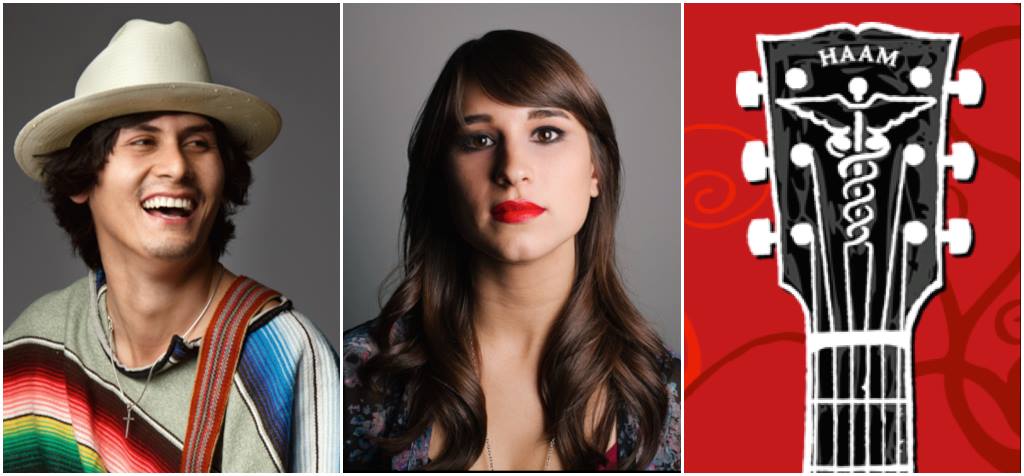 HAAM Day: Julian Acosta / Ruby & The Reckless
10:30p
Julian Acosta is real rock & roll in the 21st Century. He's an elegant hippie for lack of better words because of his authentic, free spirited, & educated attitude. His music and voice is like the woodstock vibe actually graduated college with a major in gritty. His voice sings with so much pure soul interwined with blues and rock & roll. When you bring catchy melodies, a personality of character, and moving lyrics together, it's beautiful rock & roll.
In the spring of 2016 he was nominated top 10 musicians of the year and best new bands at the SXSW Austin Music Awards. Capitol City placed top 5 beating the place of the year before. His song's Dandelion, a love song played on the Ukule and "This Town" are played across CollegeRadio & Texas Radio. The Austin press has called his performances gritty with a soul, blues, rock & roll vibe.
9:00p
Ruby & The Reckless
Ruby and The Reckless is the brainchild of Ruby Jane, Austin Simmons, Miggy Milla, Chris Copeland and Sam Powell, based out of Austin, Texas . Their unique style has been called "a psych-jamming, darkly optimistic, alt-hooky, fiddlin' mind f**k." They recently received the prestigious Black Fret grant in late 2015, and have been working on their 2016 debut EP with Chris John "Frenchie" Smith out of the Bubble studio in Austin, TX.
With Ruby Jane's history of touring as lead violinist with national heavy hitters (Willie Nelson, Lady Gaga, Blues Traveler, Local Natives to name a few) and the indie/pop/rock influence of the band, they are creating a new sound that breaches the limits of musicianship in modern day pop music.