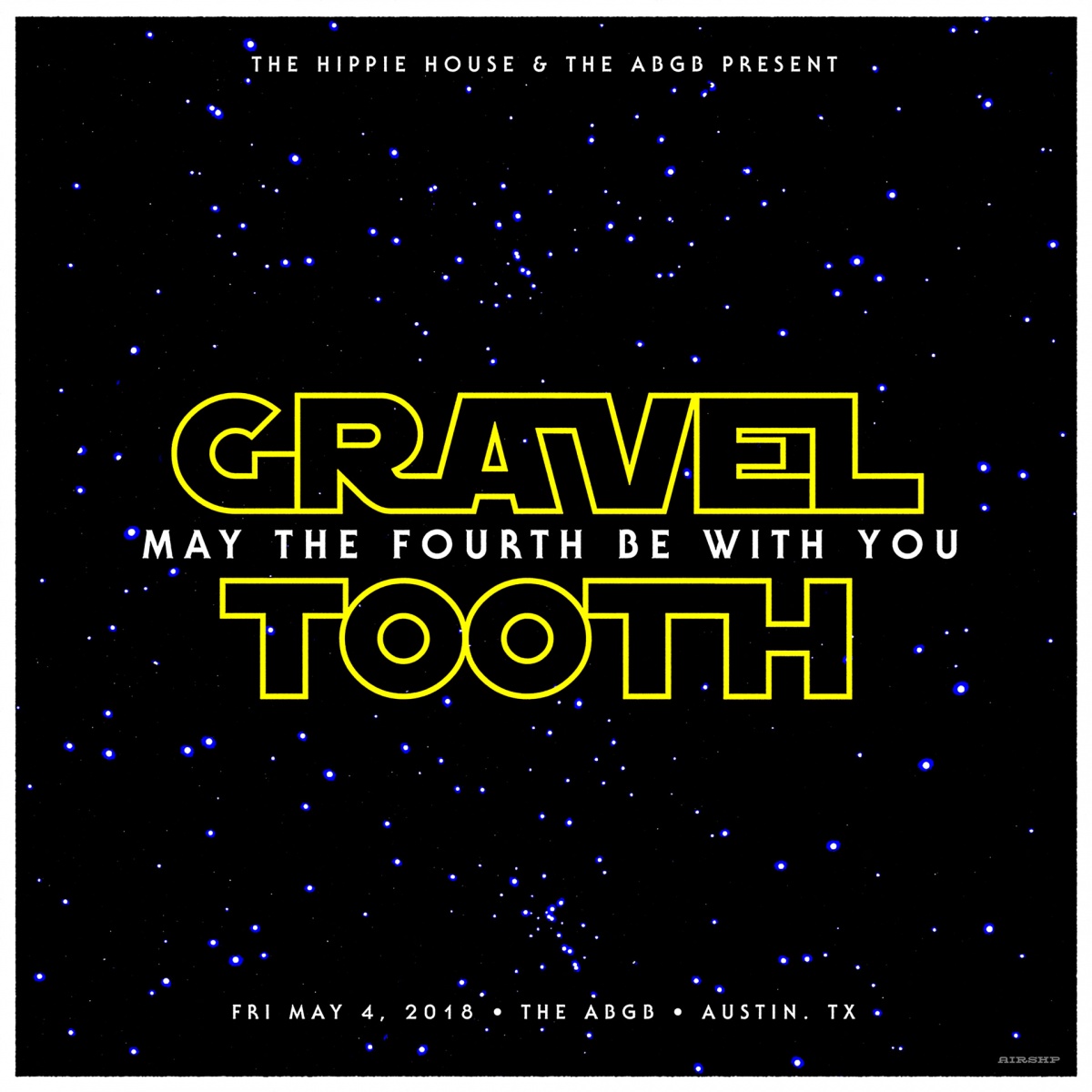 May The Fourth Be With You
Graveltooth
UPDATE: We had to cancel the outside activities due weather, but we're still partying it up inside!
The Hippie House and The The ABGB Present:
May The 4th Be With You: A Star Wars Party at The ABGB!
A Free Show! A Supplies Drive For Foundation Communities!
• 2 Sets of Graveltooth!
• Wookieoke (Yes, that is karaoke for Wooks)
• Han 'Solo' Air Guitar Battle
• Live Painting • Craft Vendors • Art Installations
All Ages Event!
Costumes are strongly encouraged!
USE THE FORCE! SAY HELL YES!
We're helping out Foundation Communities, a non-profit partner of The Hell Yes Project! Help out and get entered to win a prize from The ABGB!
To assist their summer programs for kids, the evening will serve as a supplies drive!
Foundation Communities have asked for:
-educational or learning games (really any board game can be a learning game), cards, flashcards, etc.
-art supplies (the theme for summer is "Celebrating the Arts"
-fitness equipment, balls, jump ropes, hula hoops, etc.- —-sports water bottles with a nozzle.
Please bring these items with you! Or, check out our Amazon.comshopping list of Start Wars-themed items that match:
https://www.amazon.com/gp/registry/wishlist/1BBGAV0PWWUKZ/ref=cm_wl_huc_view
Click on the shipping address provided: The ABGB-Millie Clark's Gift Registry Address (please put your name in the gift message for your chance to win a prize!) Everyone that sends items or brings items gets a raffle ticket that enters them to win an ABGB Golden Ticket– a beer and pizza party for 10 people!
More about Foundation Communities Foundation Communities creates housing where families succeed. They provide people with an affordable, attractive place to call home as well as opportunities right at their doorstep to transform their lives.
We've have had a lot of fun bringing pizza parties to kids in South Austin to reward them for their participation in the after-school program. We've got some great things in the works with them for 2017.
More about The Hippie House :: The Hippie House all began in a backyard in South Austin. Our belief was that art & music, when used in conjunction, are the most powerful tools that we as humans possess today. The Hippie House serves as a canvas for local artists, musicians, photographers, crafters, students and educators to collaborate in commUNITY. When we create together we create a safe space for artists and music lovers alike that survives on a symbiotic relationship based on transparency and LOVE. Our duty as the House is to spread your art, teachings, learning through a variety of different mediums we call "Gatherings".
Graveltooth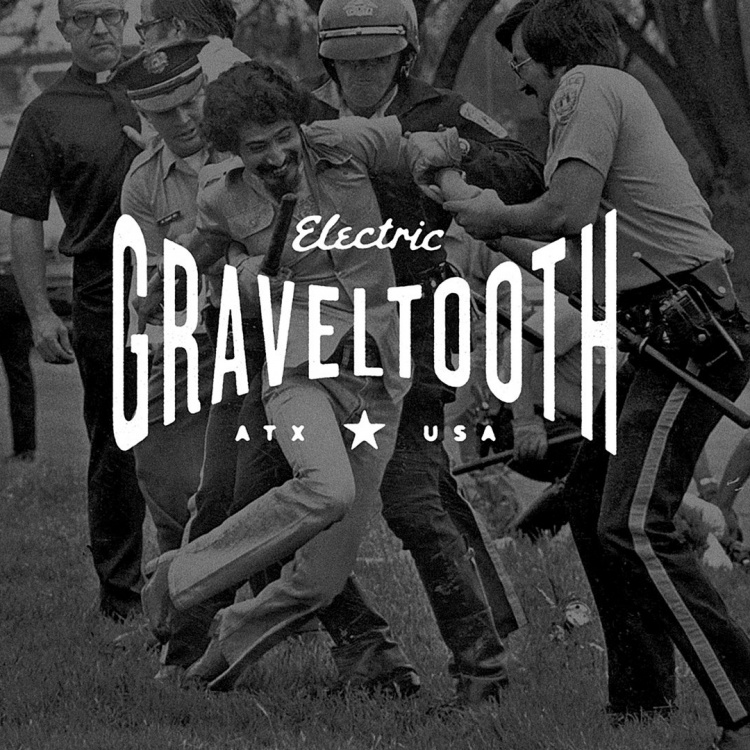 Graveltooth is an Austin-based band that consists of five rowdy and wild ingenious musicians including Curtis Pierce (vocals and lead guitarist), Cameron Cummings (vocals and guitar), Evan Bozarth (bass), Michael Degalia (drums), and Dustin Bozarth (keyboards).
With the release of their first single, "Gentrify", in February 2015, Graveltooth has been gaining recognition with not only their music, but also the meaning behind music – Keeping Austin Weird, and also keeping Austin accessible and affordable for creative minds to have space to thrive in a city that has been a home to so much talent for so many years.