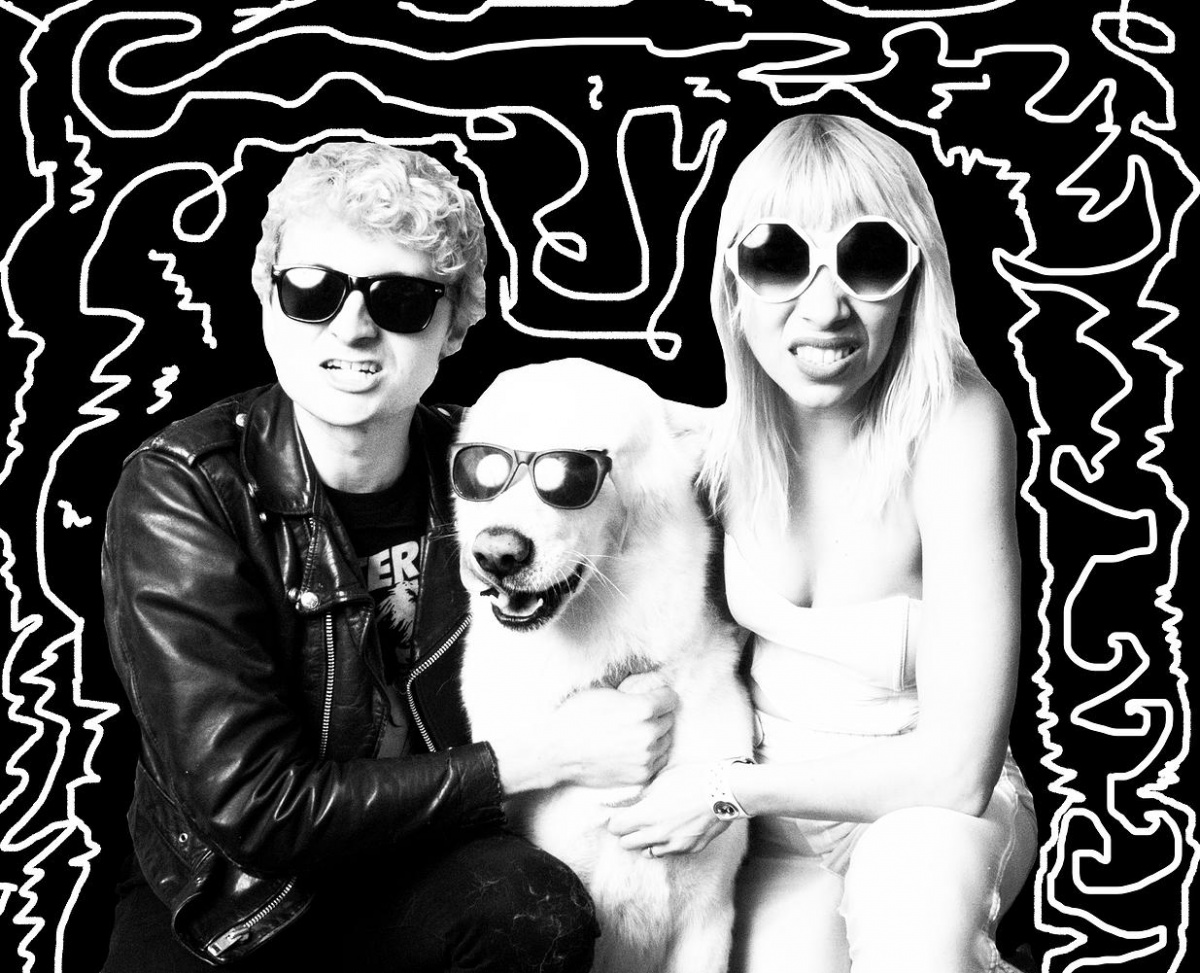 The Ghost Wolves
10p
•
The Heavy Hands
9p
•
BLXPLTN
11:15p
THE GHOST WOLVES
IN YA NECK! v2
RE-RELEASE PARTY!!!
at THE ABGB
in Austin , TEXAS
Heavy Hands 9:00-9:45p
Ghost Wolves 10-11
BLXPLTN 11:15-12
9pm show
FREE
ALL AGES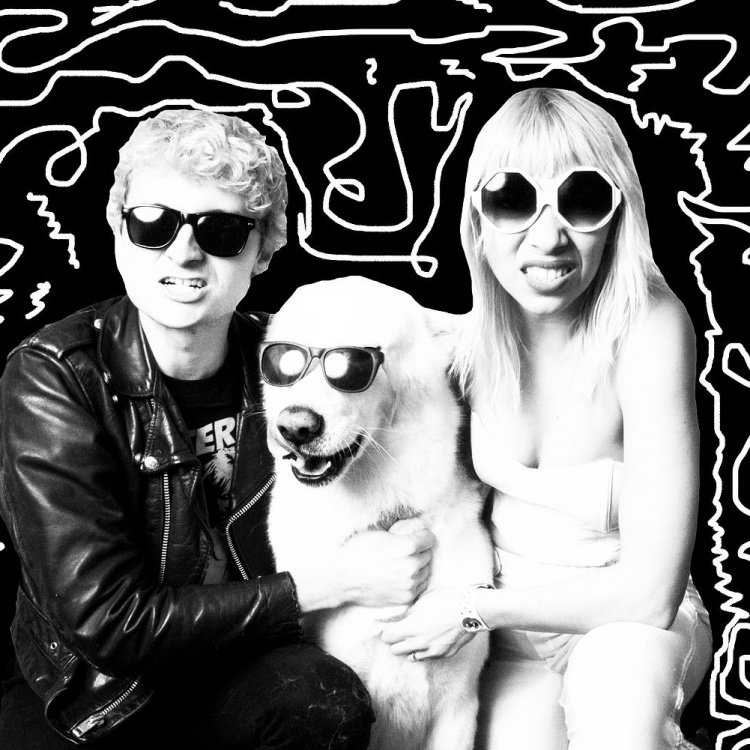 The Ghost Wolves' name mirrors the ferocious, primal sounds the Austin duo conjure from drums (Jonny Wolf) and guitar (Carley Wolf), and acknowledges Carley's upbringing among hybrid wolves on her family's ranch. The duo take inspiration from a variety of American styles ­but refer to their unbelievably fierce sound as just Texas Rock 'N' Roll.
The band formed in 2010 and released their first EP titled, In Ya Neck, in 2011, followed by the seven‐inch, Getchya Hip Thrust, before signing to Nashville's Plowboy Records in 2014 and releasing the album, Man,Woman, Beast. The album was recorded at Austin's famed Arlyn Studios (where Ray Charles, Willie Nelson, Stevie Ray Vaughan have taped) and was mastered by Howie Weinberg (Nirvana, the Ramones, The Clash).
The band tours relentlessly and is always creating new music videos, art, and custom stage wear. The Ghost Wolves have collaborated in the studio and on stage with Bushwick Bill (Geto Boys), Johnny Vidacovich (New Orleans' drumming legend) and BP Fallon (Led Zeppelin, John Lennon, T-Rex, Thin Lizzy). They're known for their infectious on­‐stage chemistry and raw energy, presenting "face­‐melting riffs and unfettered noisy productions" (Austin Independent Music) to live crowds ­‐ over 1000 shows delivered and counting!
In 2014 alone the band played SXSW, Psych Fest, Ireland's Electric Picnic, plus their first European tour dates. Japanese cult fashion line, Hysteric Glamour, flew them to Tokyo to play their 30th Anniversary event. The Ghost Wolves' complete music catalog and custom merchandise were carried exclusively in Hysteric Glamour's Japanese stores for the entire 2014­‐2015 winter season. Revered global fashion house, Perry Ellis, used an instrumental version of The Ghost Wolves' song "Gonna Live" for a behind‐the‐scenes look at Michael Maccari's debut collection for Fashion Week in New York City last fall.
"Shotgun Pistol Grip," recorded on Carley's vintage one‐string Teisco guitar and one of several live during which Jonny plays drums with his feet and left hand ­‐ while playing an analog synthesizer with his right ‐ has been featured on the hit TV series Shameless. "Dangerous Moves" was used in Oxygen's Bad Girl's Club and in the over‐the­‐top trailer for Japanese martial arts film, Why Don't You Play in Hell? "Attack Attack Attack" was heard on MTV's Real World: Explosion, Oxygen used "Itch" on Funny Girls, and Oxygen's Best Ink used "Gonna Live" and "Baby Fang Thang."
The Heavy Hands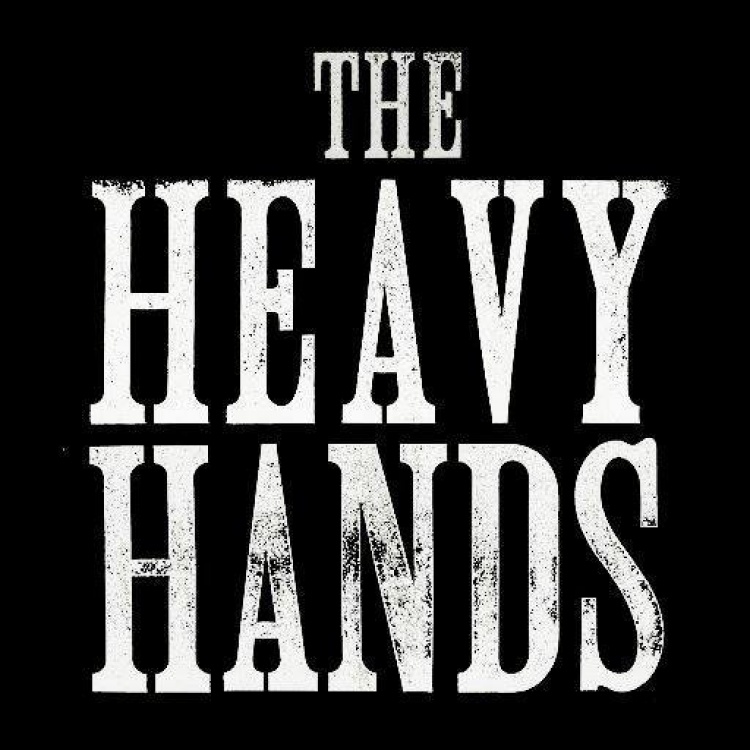 The Heavy Hands is a boisterous rock 'n' roll trio hailing from Dallas, TX.
Their dynamic live show offers an unruly mix of punk, rock, and blues, which commands the attention of any crowd.
Before fronting The Heavy Hands, lead singer/guitarist John Tipton played with an indie pop band, but found his musical contributions to be too antagonistic for the genre. The band's flame eventually burned out, allowing Tipton to stoke smoldering embers and ignite a fire of his own.
While kindling this new flame, Tipton focused on writing new material. He soon crossed paths with drummer Zack Wiese and the two almost immediately started playing live shows. When it came time to find a qualified bass player, Zack's brother Collin was the obvious choice. With Collin's addition in late 2014, the band's lineup was finalized and The Heavy Hands was officially born.
BLXPLTN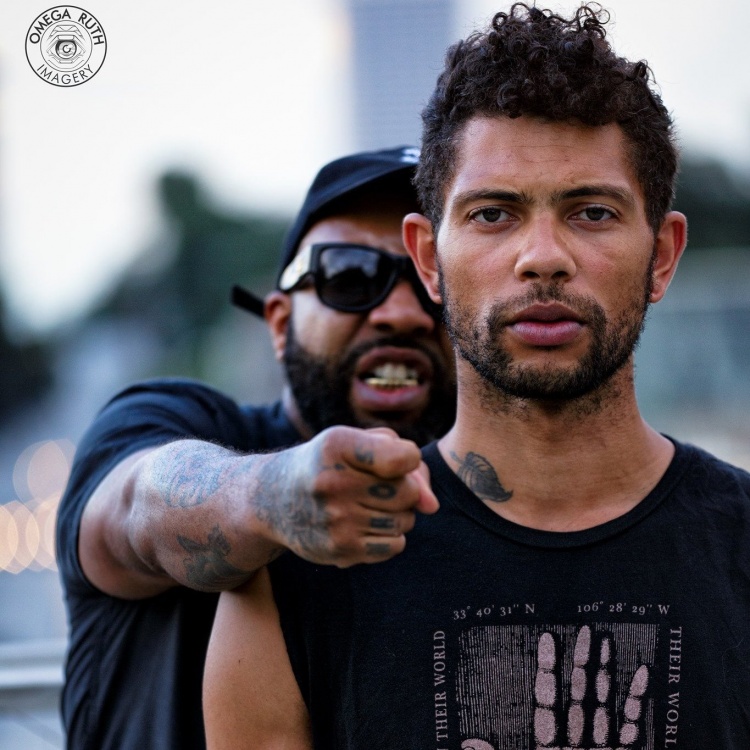 BLXPLTN (Blaxploitation), from Austin, TX, has been described as having a politically-charged punk industrial sound. Audience reactions to live shows range from headbanging and moshing to drop-jawed, drooling disbelief. These multi-instrumentalist music veterans are quickly gaining recognition and support both locally and nationally by those attracted to their both their radical sound and their championing of social justice for people of color, the LGBTQ community, and the generally disenfranchised, forgotten members of society. Their debut record, Black Cop Down, produced by Autry Fulbright (…Trail of Dead, Vanishing Life) and Elliott Frazier (Ringo Deathstarr), with early tracking from the late Ikey Owens (The Mars Volta, Jack White) was released in October, 2014. In 2015, BLXPLTN debuted two new tracks from their upcoming record, New York Fascist week – "No Fly List," which addresses racist policies in airports and beyond, and "Auf Wiedersehen," an anthemic cry against the injustices faced by people of color. They are currently touring, working on their next video release, and preparing to release their second LP.