Friday Happy Hour
Brennen Leigh
Friday night happy hour brings you Brennen Leigh for your good time needs. Come on out and join us for an evening of music that will put your weekend on the fast track.
"Brennen brings that… fearlessness, that willingness to do whatever needs to be done to get the song across, to her writing. At turns, tender, violent, sentimental, foolish and wise, she is always Brennen. Confident and at ease with herself, without being a jerk about it."
-David Olney
See you here!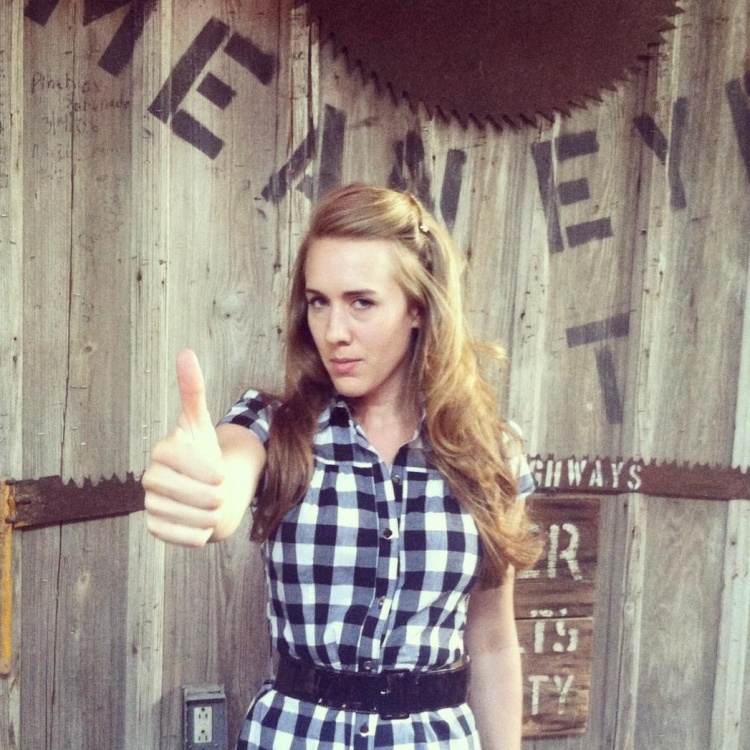 Brennen Leigh is a songwriter, guitar player, mandolin player and singer whose to-the-point storytelling style has elevated her to cult status in Europe, Scandinavia, across the United States, South America and most notably in her home of Austin, Texas. It's easy to see why she's caught the ear of greats like legendary Lubbock fiddler Tommy Hancock (widely regarded as the godfather of West Texas music), who was quoted as saying of Leigh's work; "It's great to hear music that affects you on an intellectual level as well as makes you want to dance".
All musical and performing prowess aside, the thing Brennen has become most famous for is her whip-smart songwriting. Her songs have been recorded by the likes of Sunny Sweeney, Austin's the Carper Family, Norway's Liv Marit Wedvik, and American country legend, Grammy winner Lee Ann Womack. She has collaborated with songwriting greats such as Jim Lauderdale, John Scott Sherrill and David Olney. Fans flock to hear her perform whatever new composition she has added to her eclectic and substantial catalogue of songs.