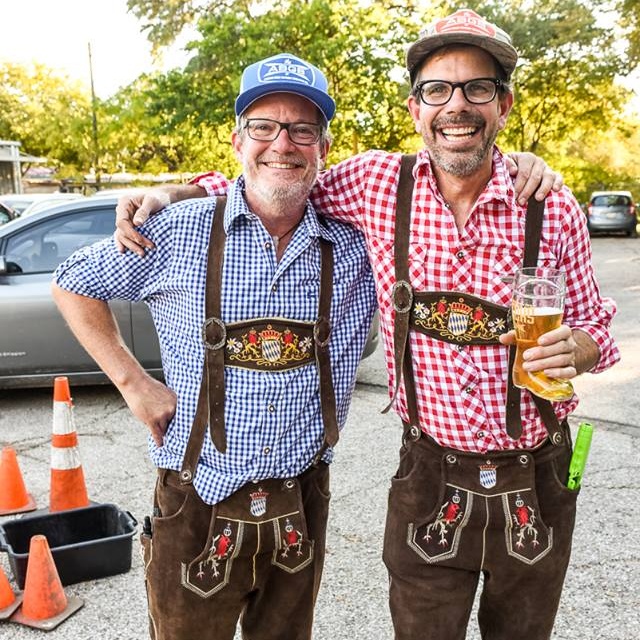 Fermentation Fest Sieben
Fermentation Fest #7 at the ABGB
12pm-7pm Saturday October 19th 2019
A Celebration of live culture and everything fermented. Join us for a day of Fall revelry.
PIG ROAST!
BRATS, BRATS & BRATS!
FEST BIER!
BREWERS IN LEDERHOSEN!
Austin Polka Band!!
HÄLFTE MASSKRUGSTEMMEN! (Stein hoist competition!)
FERMENTATION DEMOS!
Schedule (stay tuned for updates!)
12pm Festivities begin! Come early to get your festival mug!
12:30pm Learn to make kraut with Boulanger Fermentations!
Sign up required (Sign up here!)
2:30pm Learn to make Kombucha with Buddha's Brew Kombucha!
Sign up required (Sign up here!)
3:30pm GESCHWINGDIGKEITLOCH
(speed corn hole with a little twist!)
5pm Fun with Austin Polka Band
5:45pm The return of the Hälfte-Masskrugstemmen (stein hoist!)
6:16pm More Polka fun!
**Schedule subject to change