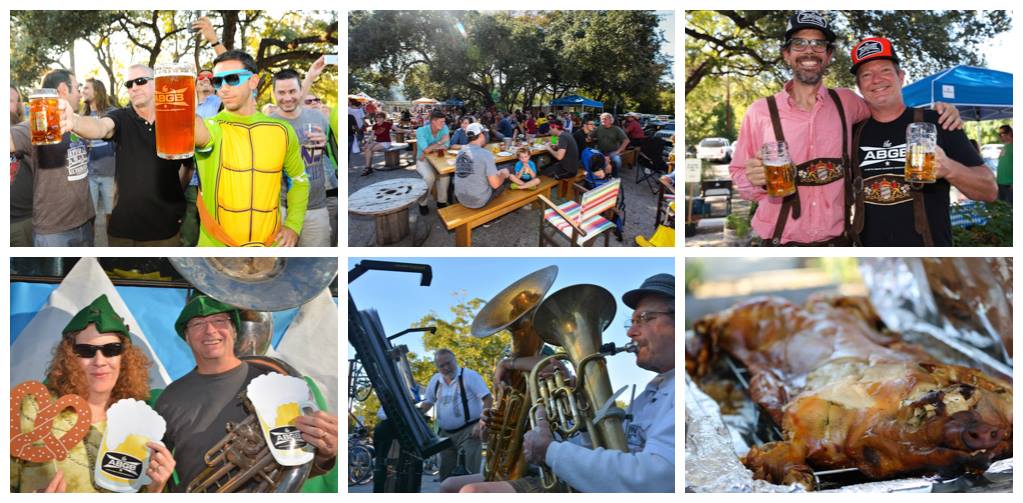 Fermentation Fest Funf
Fermentation Fest #5 at the ABGB
12pm-12am Saturday October 28th 2017
A Celebration Of Live Culture And Everything Fermented. Join us for a day of Fall revelry.
PIG ROAST!
BRATS, BRATS & BRATS!
FEST BIER!
WHOA! HOLY KEEPSAKE! BEER IN BOOTS!
BREWERS IN LEDERHOSEN!
AUSTIN POLKA BAND!
FUN WITH ABGB PARTNERS!
A HABITAT FOR HUMANITY STUMPF TOURNAMENT & POWER HOUR!
THE RETURN OF HÄLFTE-MASSKRUGSTEMMEN!
A GREAT BIG ROCK SHOW: JON LANGFORD & CHURCHWOOD!
AND MORE!
A CHEESE & WINE TASTING With Antonelli's Cheese Shop!- Time 3p https://shop.theabgb.com/collections/frontpage/products/wine-cheese-pairing-at-fermentation-fest-3pm
Our chef, Tim Stevens has teamed up with our friends at Antonelli's Cheese Shop to bring you a unique wine and cheese pairing and seated in our brewery, behind the scenes. Wine! Cheese! Thank you, fermentation!