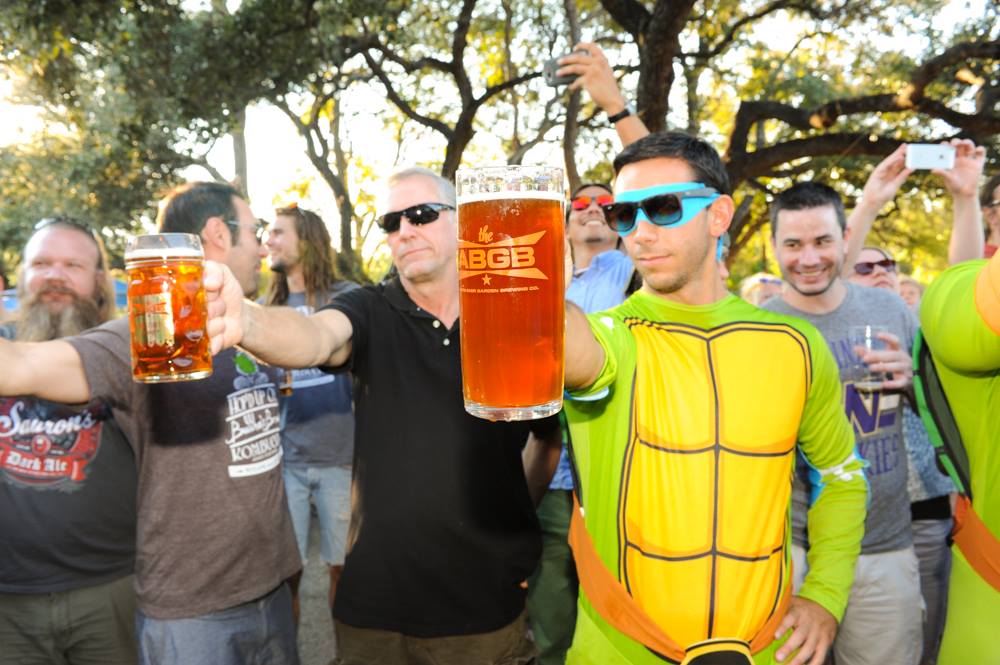 Fermentation Fest Drei
A Celebration Of All Things Fermented
Fermentation Fest #3 at the ABGB
A Celebration Of Live Culture And Everything Fermented
Join us for a day of Fall revelry. Details to come, but you can expect:
PIG ROAST & BRATS, BRATS & BRATS!
FEST BIER!
BREWERS IN LEDERHOSEN!
FERMENTED TASTINGS!
WINE!
THE AUSTIN POLKA BAND!
CIDER!
CHEESE!
PUMPKINS!
THE RETURN OF HÄLFTE-MASSKRUGSTEMMEN
A Bavarian feat of strength and endurance where contestants hold a 1/2-liter stein of beer (which weighs about 3 pounds) out in front of them at shoulder level for as long as they can. No beer can be spilled, no elbows can be bent, and extended arms must be kept parallel to the ground. The winner is the person who can keep their stein aloft the longest.