Fat Tuesday! 2/13 7pm
Our friend Erika Wennerstrom has her first solo album coming out March 23rd, and to gear up for the album's tour she's coming over to let the good times roll for a Fat Tuesday show.
Here's the scoop on her new project:
There's something somewhat frightening, yet utterly liberating when leaving the confines of a successful band to venture solo — especially a band whose latest record was called "effortlessly brilliant" by critics. But, such is the case with Erika Wennerstrom who is taking a break from her Austin-based rock band, Heartless Bastards, to deliver her solo debut Sweet Unknown.
"It was a really freeing experience," reveals the singer/songwriter/guitarist. "I found my strength in my vulnerability as an artist, and really, just as a person. It kind of forced me to allow myself to be a little more exposed and stand on my own two feet. It's easy to feel comfortable in a band, but it's scary to do it as just yourself. I feel like I've grown a lot creatively and personally."
But fans of Heartless Bastards — which has released five critically- acclaimed albums since their 2003 inception, appeared on many late night television shows, and has drawn praise from Rolling Stone, Time, New York Times — need not worry. The band has not broken up. "We'd been going for so long and everyone in the band was just ready for a little break. But I had songs in me that needed to come out. I didn't think it was fair to push them to keep going and I didn't want to do it without them under the band name," explains Wennerstrom, who enlisted the help of HB's Jesse Ebaugh to play bass on 8 of the 9 tracks on Sweet Unknown.
Fans can also rest assured that what they've grown to love about Wennerstrom's music is still front-and-center. Her trademark vocals that NPR so aptly calls "warm yet gritty, throaty yet sweet, gigantic, yet intimate" are that… times 10. And the bluesy, rock vibes that Relix describes as "smoky, late night [rock] that exists somewhere between Royal Trux and the Rolling Stones" has only gotten smokier and bluesier.
So, what is the difference? "It's just more of me," she says. "It's as simple as that. I was able to get deeper and you get another level of my heart and soul. And, it's really about my journey of self-awareness and healing and finding acceptance and self-love. It's very empowering."
While Wennerstrom has always been honest in the Heartless Bastards songs she's written, the 9 tracks that make up Sweet Unknown are even more personal and reflective, and for her, quite transformative as well.
"When I started writing this record, I thought about how maybe the struggles I've had at times in my life, and with writing, could be changed if I could put my energy and message towards others, but what I got was the most self healing I've ever had through the creative process. My positive message to others became my own mantra. It's like how sometimes we need to start listening to our own advice, and singing these songs repeatedly has given myself a message I need to hear when I sing them over and over again," she explains.
The album kicks off with the feel-good roadtrip vibes of "Twisted Highway," which Wennerstrom says sums up her musical journey on Sweet Unknown. She explains, "'Twisted Highway' is the process of learning more self-awareness and self-acceptance. Writing songs over the years has forced me to do a lot of self reflection, and I haven't always liked what I see. I really needed to change my way of thinking though. I chose to focus on the negatives within myself. I really needed to stop and take a look at what's good in my life."
On the somber psych-rocker "Staring Out the Window," the artist digs even deeper into the inner workings of her mind. "It's about discovering a pattern I established when I was young where when I'm around someone dark, unkind, or full of anger, I tend to internalize it and blame myself. I learned that sometimes we feel comfortable around people that aren't good for us because they feel familiar, but that can be the unhealthy pattern. I had to learn how to love myself more and break this pattern," she says.
Wennerstrom attributes her deep emotional journey, in part, to two pivotal trips in the past year, which resulted in 400 voice notes on her phone with various lyric and melody ideas. "I went down to the Amazon jungle in 2015 right before the last Heartless Bastards record, Restless Ones, was released. I was at a point where I was deeply unhappy, and on a whim, I decided to do an Ayahuasca [pronounced eye-uh-wah-ska] retreat. Despite the idea frightening me, I felt I needed something to change with in me so bad that I had nothing to lose. It really opened the door and started me on a path to many self realizations," she says.
Ayahuasca (an Amazonian hallucinagenic plant used in Shamanic healing ceremonies) is often used to help people break through emotional and creative barriers. For Wennerstrom, the experience helped her let go of the push-and-pull of ego and self-doubt. "It helped me be free to be honest with myself and put out what I think is my most honest record ever. It used to take me a while to get to that vulnerable place in my writing, but I got there faster this time. It just felt easier, more natural, and not as much second-guessing," she says.
The upbeat and optimistic "Letting Go" epitomizes that experience. "It's about letting go of what doesn't serve me anymore. I came to the realization that we all as human beings have an inner struggle. Sometimes even people that have so much are hard on themselves with a sense of guilt. We're all just doing the best we can in each moment. Some maybe more consciously than others. Perhaps it's my limited perspective, but I feel it's the human condition — an ancient feeling," she says.
Soon after the band decided to take a hiatus the following year, she also spent quite a bit of time hiking and reflecting in the mountains of West Texas in Big Bend National Park. Explaining the impact of that trip, she says, "That's where a lot of the ideas for the album came to me, and I spent the next year working on it. The song "Extraordinary Love" is the realization I do everything in my life for love. We all want to be liked and to give and receive love. If I can't be kind and loving to myself how can I expect anybody else to. It's starts with me. I find the most extraordinary thing is to be truly compassionate to yourself."
"Good To Be Alone" is just one sonic outcome of her Big Bend trip. "I wrote this one right after a long tour, and with it being one of the last ones the band did before our hiatus, I had quite a lot to think about. I did a big hike that day in Big Bend and the seeds for the idea were planted. I was so thankful for that time alone to recharge and ponder. This song expresses how deeply introverted I can be at times and how sometimes I just need to step away and take some time for myself," she says.
Clearly, that time alone was time well-spent. With Sweet Unknown, Erika Wennerstrom bravely invites the listener in to experience her trials and tribulations of life amidst a lush soundscape of deeply emotive vocals and melodies to what is ultimately the soundtrack to her soul.
Erika Wennerstrom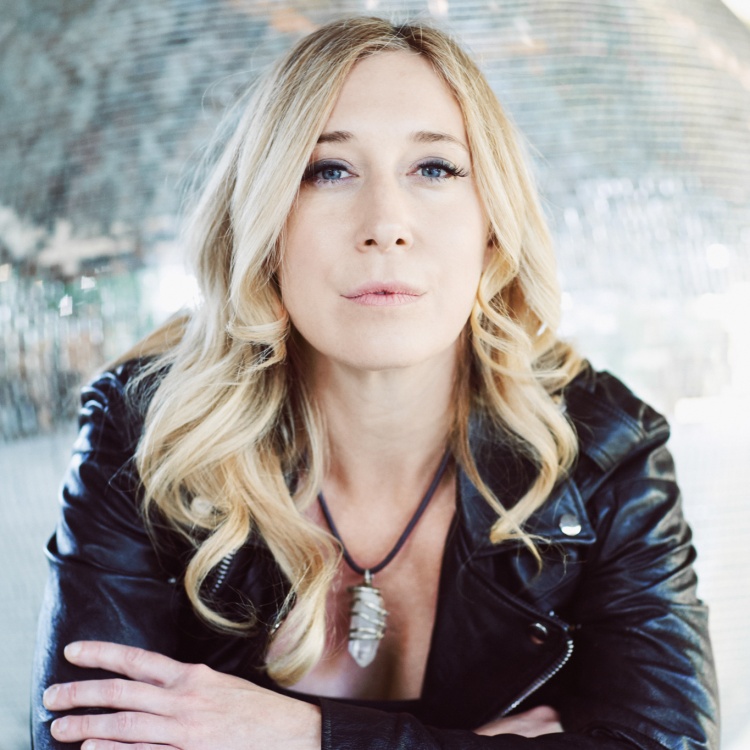 Erika Wennerstrom is best known as the lead singer and songwriter of Heartless Bastards. After spending the past decade touring with her band, Heartless Bastards, and pushing their unique brand of rock n' roll into new shapes over five acclaimed albums Erika is taking some time off to explore new directions and work on her upcoming solo album.
Heartless Bastards' have had a successful past few years and all are excited to explore new avenues for a bit while they take a much needed break. After achieving multi-format rock radio airplay across the land, high-profile placements on a wide range of highly rated network programming, rave reviews in the likes of Rolling Stone, NPR, Entertainment Weekly, and show-stopping performances on such TV shows as NBC's Friday Night Lights, CBS Late Show with David Letterman, TBS Conan, and ABC's Jimmy Kimmel Live! the timing could not feel more right for Erika to explore new avenues for her writing and creativity.