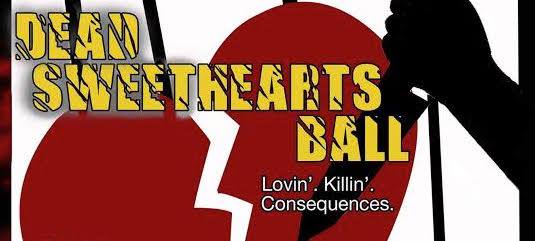 Dead Sweetheart's Ball
Lovin'. Killin'. Consequences.
It's the 18th Annual Dead Sweethearts Ball, an anti-Valentine's Day, bloody good time! Nothing but dead sweetheart songs all night long — lovers killing each other, killing themselves, and anyone they can take down with them.
Featuring the original Dead Sweethearts: Teri Joyce, Roger Wallace, Jim Stringer, Lisa Pankratz, Brad Fordham, and T Jarrod Bonta. With special guest killers: Brennen Leigh, Noel McKay, Martha Merriell, Caroline Casey, Jimmy Deveney, Brendan 'Wig' Kibble, Brian Rise, and more — stay tuned for updates! And the lovely Miss Mystery will help us tally 'em up as we bump 'em off. Showtime is 7 pm 'til the last body drops.
You'll just die if you miss this. Hoo-ahh!!