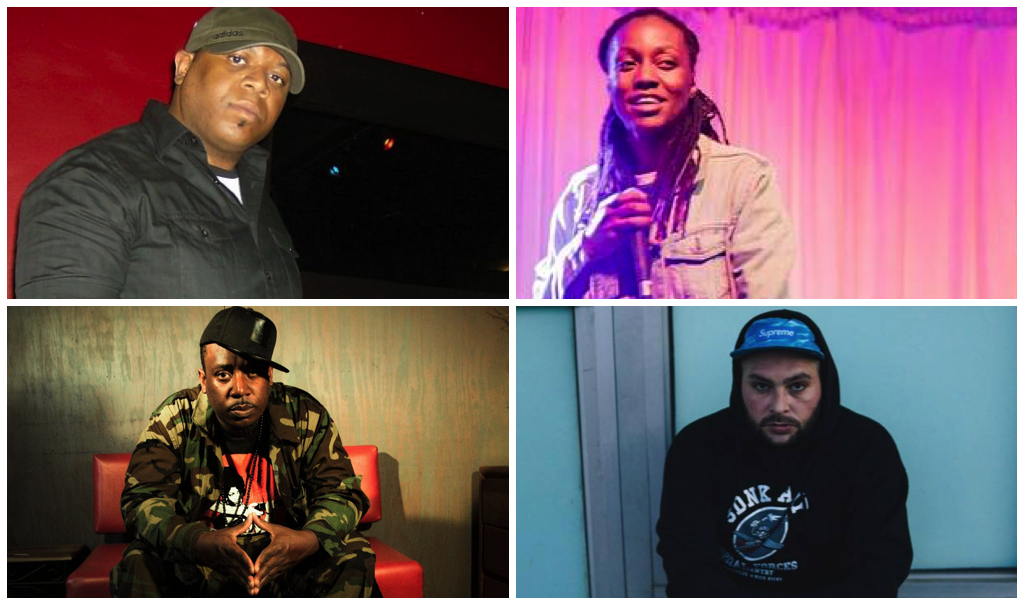 Clemits/ Stormshadow/ BLakchyl (MDK)/ Mr Brown Sounds
The ABGB's own Slater Jackson brings you a smokin' evening of hip-hop, part of a joint effort to give you fresh beats to make your head buzz. Bring your best buds and come on over for the adventure.
8:30p Mr Brown Sounds
Do you have an eclectic taste for good music? Do you like reminiscing and dancing with your friends? Do you need to energize yourself with the music that you love to love? Mr Brown has got you covered.
9:40p BLakchyl (Mindz of A Different Kind (MDK))
aka T-Fly, aka best female rapper in ATX, aka founding member of Mindz Of A Different Kind on a solo kick
10:10p StormShadow
Rebellious, brillant, wordsmith seeking truth while uttering mysterious, dynamic, spine-tingling verses that edutain the masses.
10:35p Clemits
The fierce Texas lyricist and self-proclaimed "backpack rapper" keeps taking his craft to the next level.