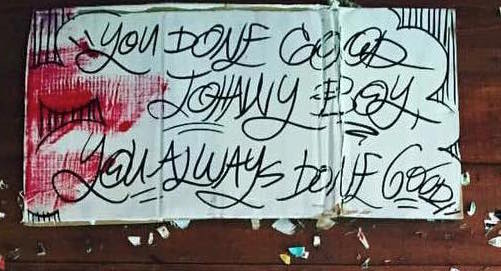 Celebrating The Life Of John Winsor
Mike and the Moonpies / Ben Ballinger / Buckley
John Winsor 9/15/1982-3/26/2016
Austin, and its music community, lost a great friend in the passing of John Winsor. John was a proud member of many local bands including Sounds del Mar, Carry Illinois, Mike and the Moonpies, What Made Milwaukee Famous, The Statesboro Revue, The Blackwells, and Rosie and the Ramblers and worked with many more as Sound Engineer at Mohawk Austin.
Please join us for a night of music and friendship celebrating his life.
Scheduled to perform, starting at 8pm:
Mike and the Moonpies
Ben Ballinger
The event will also serve as a fundraiser for The John Winsor Memorial Fund. If you're unable to join us, you can contribute via:
https://www.gofundme.com/johnwinsorfund
"The John Winsor Memorial Fund has been initiated to collect donations toward the family's funeral expenses with excess funds to be donated to the The SIMS Foundation in John's name. The SIMS Foundation is a non-profit organization offering low-cost mental health services to the music community. Thank you for your support as we move forward in the healing process.
Blessings to you all! You are loved!"